Game Changers 2021: Part Four
Today's Game Changers include accessibilty advocates, charity streaming events, indie investors and a supportive community for trans developers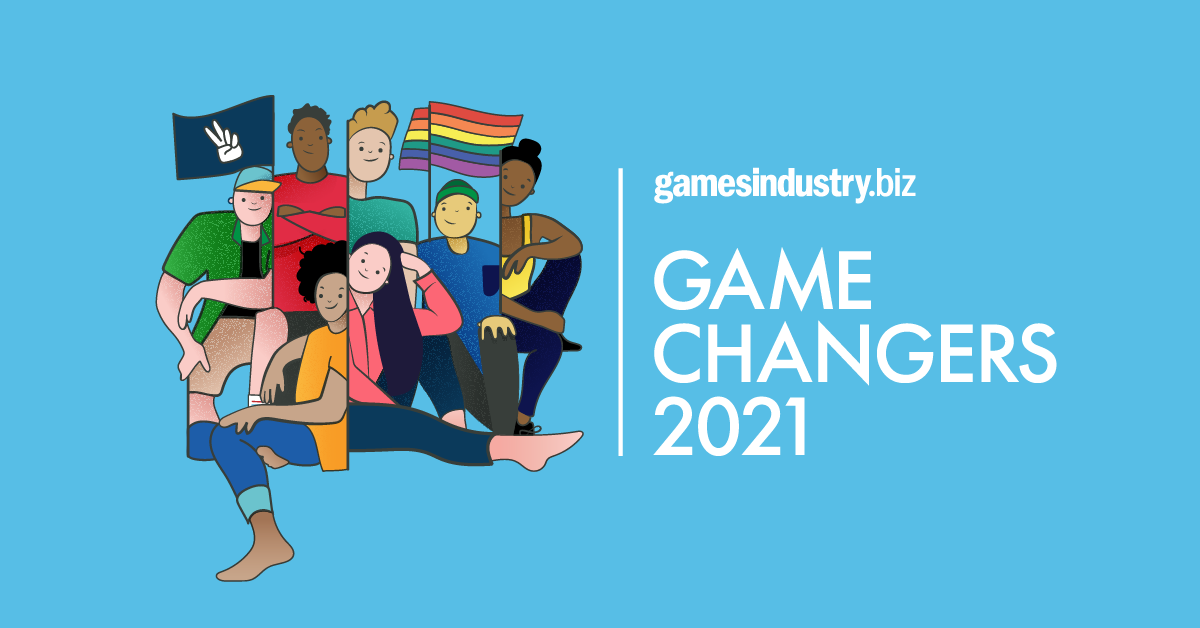 The GamesIndustry.biz Game Changers is an initiative that profiles individuals and organisations making progress in vital areas like diversity, accessibility, charity, mental health, progressive politics, lifting emerging markets, uniting communities, and more -- people whose stories can show us how this industry can be that better and more inclusive place.
Below is the latest wave of 2021's Game Changers, with more to follow every working day, with a full wrap-up coming later this month. Find previous articles and more about this project here.
Courtney Craven, Can I Play That?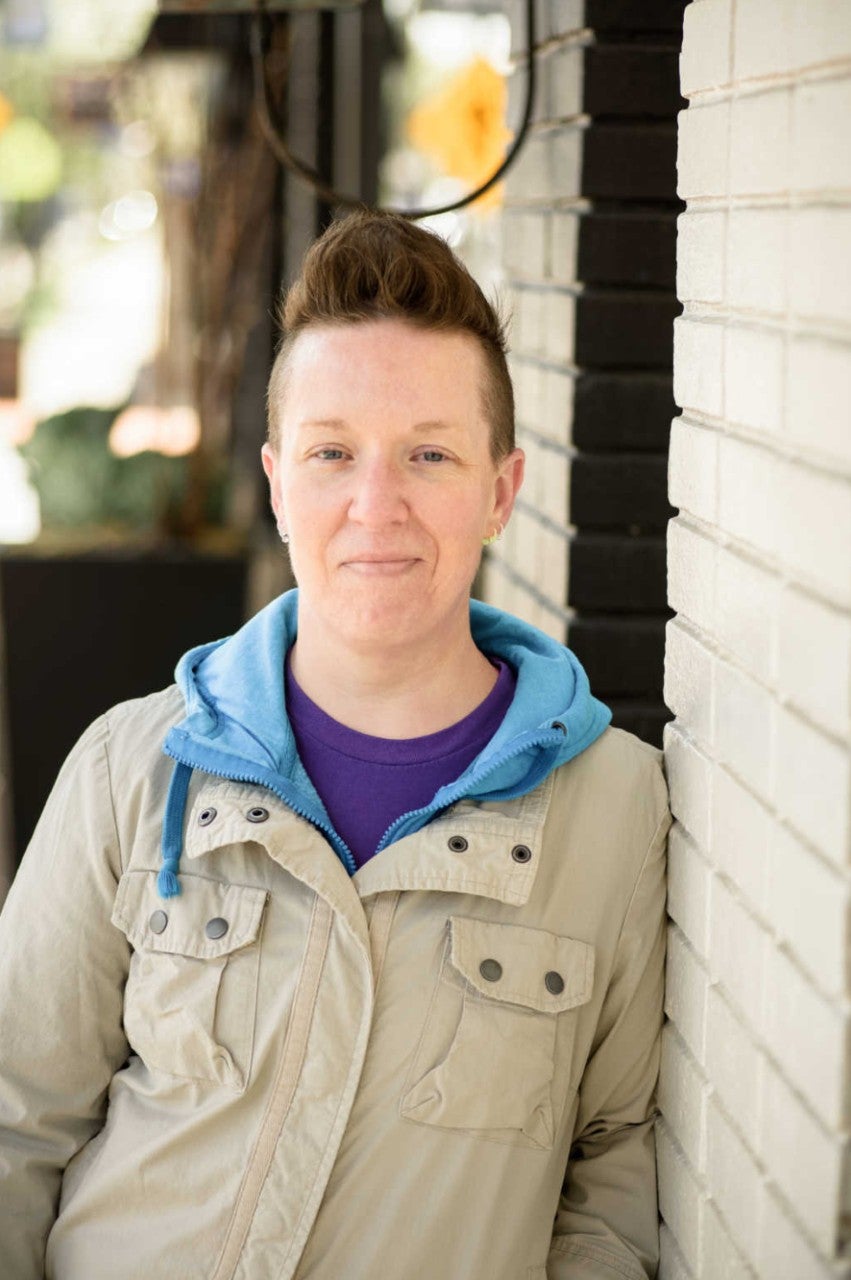 Accessibility is an increasing focus in the games industry thanks to the work of pioneers such as Xbox or Insomniac Games. Another of these pioneers is Courtney Craven with their publication Can I Play That, the largest media outlet focused entirely on accessibility in video games and tech.
"We launched in November 2018 because we (my late partner Susan and I) wanted to take the success we'd had with our deaf/hard of hearing accessibility reviews and bring the idea to all disabilities, to serve the broader disabled community," explains Craven, who initially started writing deaf and hard of hearing accessibility reviews in 2014. "There was, and still is, such a void of information available that disabled players need to make informed decisions when buying games, and we aim to fill that void."
Craven has been at the centre of accessibility discussions in games -- for instance, around last year's ableist descriptions in Assassin's Creed Valhalla, or this year when Deathloop's lack of accessibility sparked a larger debate around the topic and what accessibility should look like. These are just two visible examples in a sea of initiatives helmed by Craven in their effort to see accessibility being considered by a wider range of actors in games, giving a voice to disabled players.
"Move beyond accessibility being a trend and embrace it as part of gaming culture"

Courtney Craven, Can I Play That
"We review games from an accessibility perspective, providing disabled players with the essential info they need to answer the question our name suggests: whether they can play a particular game or not," Craven continues. "We also have features from disabled writers from around the world about their experiences as disabled gamers. I recently shifted from editor-in-chief to a more behind-the-scenes director role, as well as leading the workshops we launched in early 2021. In the workshops, we (virtually) visit studios to teach them about accessible community management, as well as diversity, equity, inclusion, and accessibility."
Can I Play That is run by a small team of volunteers; alongside Craven as director of operations and workshop facilitator is editor-in-chief Ben Bayliss and Marijn/ActiveB1t, who handle website operations. On the workshop side, Craven is supported by Stacey Jenkins and Yi Shun Lai, who both are workshop developers and facilitators.
"And of course, we're helped tremendously by our freelancers who allow us to publish their work," Craven adds.
The best way to support Can I Play That is to "signal boost and share [their] work," Craven continues, as well as the work of other disabled content creators.
"Move beyond accessibility being a trend and embrace it as part of gaming culture," they conclude. "And probably the most obvious way to help [is to] support our Patreon (we're entirely funded through it) and if anyone is interested in partnering with us, get in touch!"
TransGameDev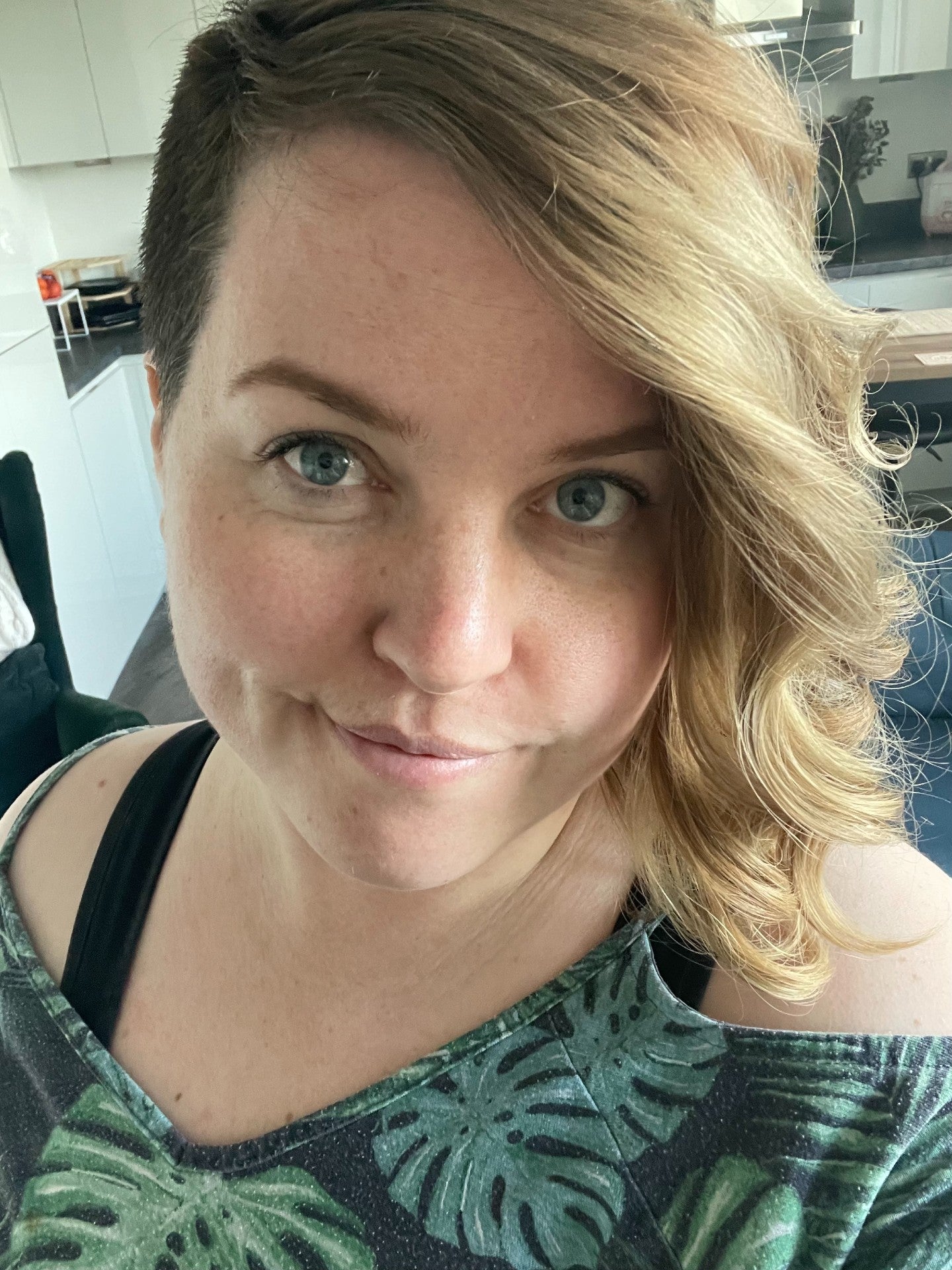 Though it's only just recently celebrated its first anniversary, TransGameDev is a rapidly-growing community of transgender and gender non-conforming individuals united by their love of video game development, be they industry veterans or just starting out.
Offering a safe, engaging space for anyone who identifies as being under the trans umbrella, members can network and discuss their work, find new team members, and share ideas with others working right across the industry.
It's a place where members can "experiment, learn, and recharge," appreciating that diverse and inclusive games "consciously or subconsciously can make life better for under-represented groups in society."
The community is supported by a dedicated moderation team that has collectively interviewed over 1,200 prospective members to ensure "the community stays who it's intended for and observe over 20,000 posts a month."
"The work done around diversity and inclusion is paramount"

Hazel Fletcher, TransGameDev
Community manager Hazel Fletcher says the members are "extraordinary," and provide a safe place where they can give advice, collaborate, support each other, and provide practical tips and tricks, such as voice training.
"To the brilliant person reading this, you know your space of the industry best -- we're looking for ways to boost trans representation in the games industry and ways to support healthy trans content in your games," Fletcher adds. "If you want to reach out and we can find a way to do this together, we can't wait to hear from you.
"The work done around diversity and inclusion is paramount. It's the empathy and idea crucial to knowing we can be more than we were taught we could be growing up. The impact this will have on our growth; in science, stories, and everything else we can achieve is absolutely thrilling."
Maxwell Neely-Cohen, Chaos Grants and In-Residence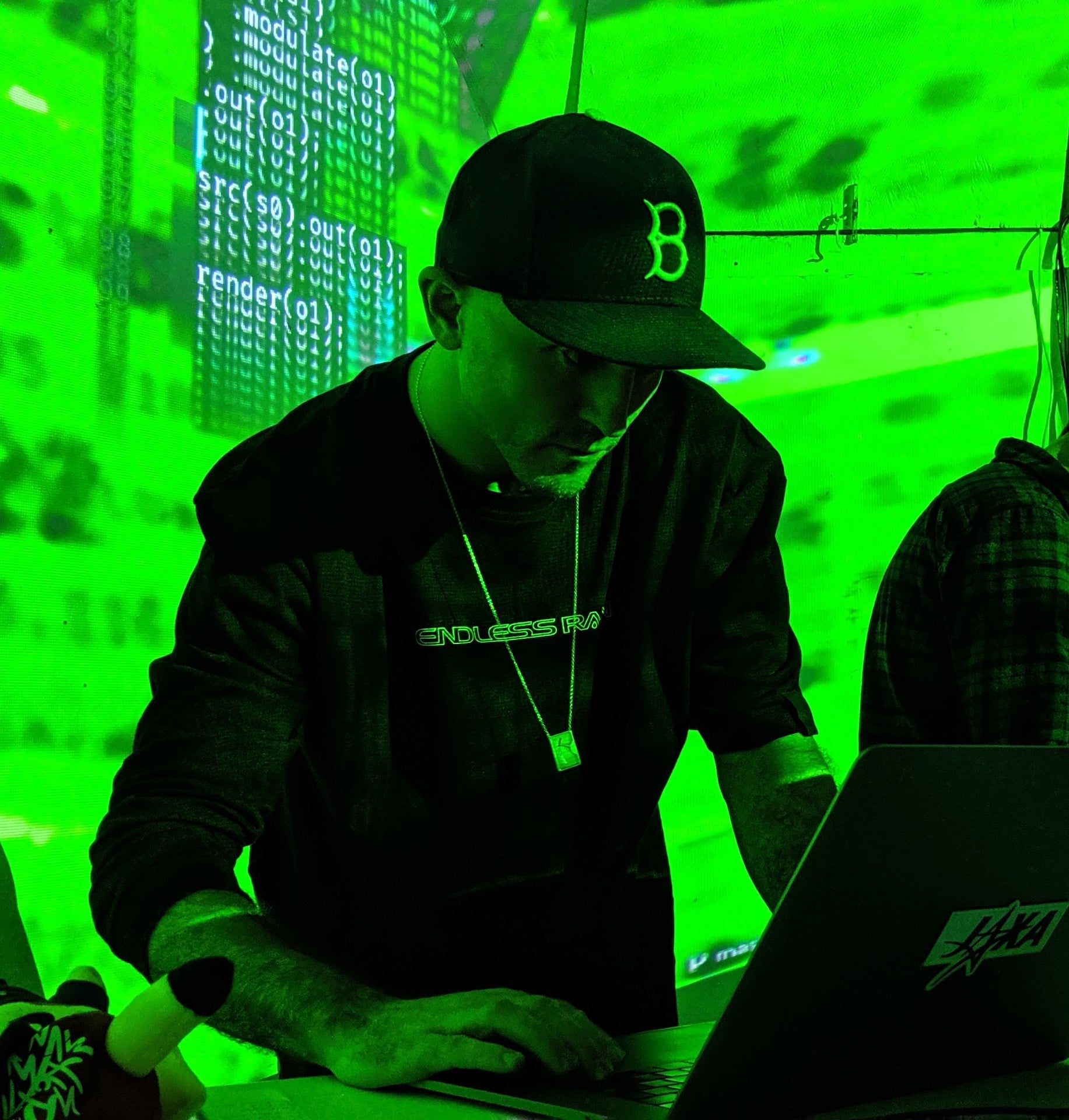 Maxwell Neely-Cohen is primarily a writer, having been an author, essayist and editor. But as a technologist, video games has been just as much a passion for him -- in particular getting involved in New York's indie gaming scene.
"I started messing around organizing smaller game jams and weird cross-disciplinary projects in 2013," Neely-Cohen says. "I'd always been a fan of smaller games and gaming/art scenes, and wanted more excuses to spur the development of the sort of stuff I wanted to see and play."
More than just a fan, he's been an unsung hero in the community. During the start of the pandemic, he personally gave out one-time Chaos Grants to indie game developers over Twitter. While it may seem minor, a few of the recipients have expressed how incredibly life-affirming and helpful these micro grants had been, and it's the kind of selfless financial support Neely-Cohen feels is lacking in the games world when compared to the residencies, fellowships and grants that have been available to him as a writer.
"If you're someone in the industry who has 'made it', fund indie game makers - even in small amounts"

Maxwell Neely-Cohen, Chaos Grants
This has then extended to Neely-Cohen co-founding and funding the In-Residence residency program with New York indie game collective and DIY art space Babycastles.
This gives select residents from a broad range of disciplines a platform to work on and showcase their work, and treats game creation as a diverse medium encompassing visual design, sound, sculpture, programming, scholarship, and performance.
These examples of funding and supporting game developers are what Neely-Cohen wants to encourage and see more of, where instead of being driven by profit there is an incentive to create a culture of investing in institutions that spur the creation of unique and interesting interactive experiences.
"If you're someone in the industry who has 'made it', for lack of a better term, fund indie game makers -- even in small amounts," he says. "We need more structures that support game makers that aren't tied to traditional market-based business models, more organizations, grants, fellowships, residencies.
"It doesn't take much to create something that can make a huge difference in someone's life and career."
Z Event
€21 million. That's the amount of money the Z Event has raised for charity since its first edition in 2016.
The latest edition, which took place across three days in October 2021, raised over €10 million for Action Against Hunger, breaking the world record for a charity stream on Twitch. The previous record was held by the previous Z Event, which raised €5.7 million in 2020 and even caught the attention of France's President Emmanuel Macron.
"It just felt natural to raise awareness about the work of several NGO and encourage our community at least once a year to help other people who could really need it"

Z Event
"We always thought it was our duty to take part in something charity-related as guys who are lucky enough to have a community supporting them," say Z Event co-founders Alexandre 'Dach' Dachary and Adrien 'Zerator' Nougaret in a joint conversation with GamesIndustry.biz.
Nougaret is one of the most popular French streamers, with 1.3 million followers on Twitch, while Dachary describes himself as "his friend, right hand and associate."
"It just felt natural to raise awareness about the work of several NGO and encourage our community at least once a year to help other people who could really need it," they continue. "We were originally part of a charity collective called Avengers that was created by Belgian streamer Bachir 'Athene' Boumaaza, and after taking part in an Avengers initiative in March 2016 with some of our friends, we really felt like we wanted to do more. After spending months thinking, we decided to create our own event in 2017 and invite once again our streamer friends to join us to raise money for charity.
"Since then, Z Event has become a yearly event, and we're incredibly grateful to all streamers, staff members and members of the community who have been supporting us with this. What has been accomplished in just a few years by the French community with this event is absolutely incredible!"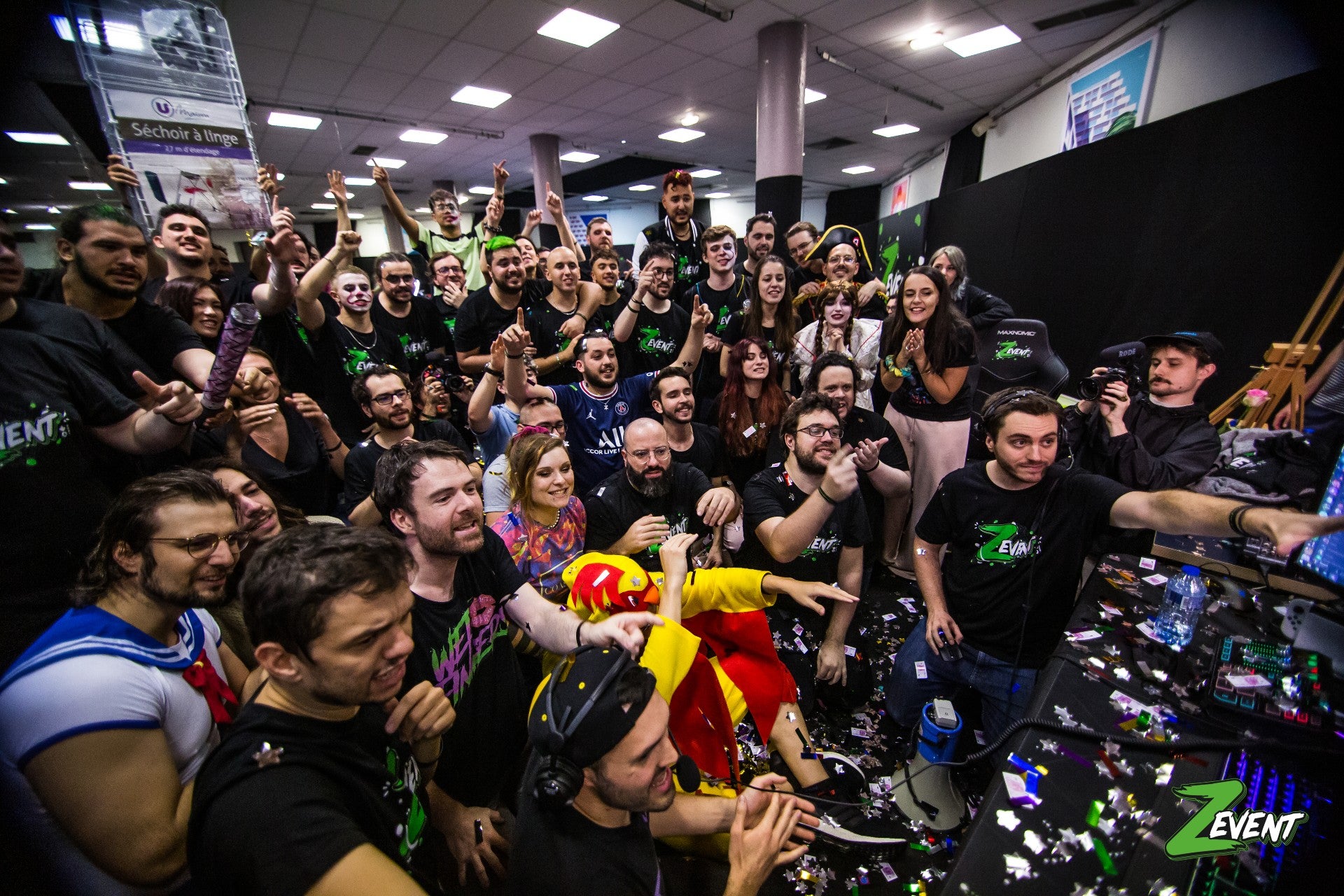 The stream went from raising €170,770 in its first year to over €10 million this year, for organisations such as Amnesty International, Pasteur Institute, Médecins Sans Frontières, French Red Cross and Save the Children.
The Z Event is mostly the work of two companies: ZT Production, which is Dachary and Nougaret's outfit, and ZQSD Productions, "the ones who make all our live/on-stage events, help us on the tech side and so much more," the pair explains.
"Aside from that, we're also supported by Twitch who gives us a hand financially and by promoting the event. Contrary to what people may think, we're not that many putting everything together beforehand, the team is way bigger when it's ongoing.
"This may sound plain and simple but the best way to support us is to make a donation for the supported NGO (it changes each year) and spread the word about the event. Sharing it with your family, friends and colleagues is always useful and appreciated."
Check back tomorrow for more profiles of our 2021 Game Changers. The profiles will all be compiled on this page until our wrap up article later this month.
Freelancers Alan Wen and Vikki Blake also contributed to this article