Future CEO confirms 55 job losses in UK
Continuing restructuring will also see vacant positions remain unfilled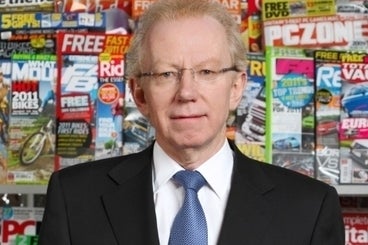 Mark Wood, CEO of Future Publishing, has confirmed that the company will be making more job cuts today, with 55 staff at the company being affected. The process of informing staff will be taking place over the course of this afternoon.
Several positions which are currently vacant will also remain unfilled to further ease the publishing group's staffing concerns.
"As we announced in July, we are restructuring Future in the UK to adapt it more effectively to the company's rapid transition to a primarily digital business model," wrote Wood in a statement to GamesIndustry International.
"Future is now seen as a leading player in the digital media revolution and approaching 60% of our advertising now comes from digital markets. As Future becomes an increasingly digital business, we need to reduce costs and staff levels devoted to print products and downsize back office and support activities.
"As a result, we are carrying out a redundancy programme which will affect selected, but limited areas of the company. This programme will involve 55 redundancies and the removal of an additional number of vacant posts."
This year has seen a number of changes at the company as it struggled to adapt its business to a rapidly changing market. Firstly, the games division saw a reshuffle, with Clair Porteous heading up the arm, re-named as Future Film & Games. Shortly afterwards, Wood warned in another statement that there would be more painful times to come, which would include job losses.
"We are bringing forward plans to reduce legacy print costs and improve operating margins in the period ahead," said Wood at the time.
"We see encouraging trends across the business for the final quarter and the year ahead, including in the Games sector in the run up to major new console launches later this year, and anticipate delivering significant revenue and profit growth in the coming year."
2012 saw significant reductions to the business, including the closure of a number of gaming publications, on both sides of the Atlantic.