Future Publishing sees game division reshuffle
Clair Porteous to head up new Future Film & Games group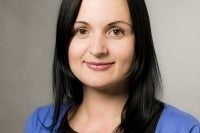 UK company Future Publishing has made some major changes to the management structure of its games division, a move that will see Future's Entertainment Group renamed as Future Film & Games.
Clair Porteous will head up the group in her new role as deputy MD.
"These changes reflect the challenge of the evolving market and show our focus on digital growth whilst continuing to invest in our heritage print brands," she said.
"We have realigned the senior management structure to reflect our re-positioning away from a platform-focused structure to a more audience-based approach, and will focus on driving audience engagement and increased and additional revenue streams. With these changes in place we are agile and equipped to enter what will be an extremely exciting time for the games industry with the next-generation of consoles."
Publisher Lee Nutter has been made head of games, Keith Walker will oversee CVG and GamesRadar as head of digital for the group while Edge will be overseen by Declan Gough as head of Future's Creative & Design Group.
"This restructure is a brilliant opportunity to drive best practice across all out online properties," added Walker.
"Digital acceleration is at the core of Future's strategy and I'm confident we can improve the user experience across all of our market-leading websites, while providing our partners with the ability to reach an unrivalled number of passionate games enthusiasts."
The news follows the departure of Future veteran Richard Keith, who most recently was the publisher for Edge, PG Gamer and Xbox 360: The Official Magazine.