FTC reportedly considering lawsuit against Microsoft Activision deal
Sources claim regular is "sceptical", conversations on legal action are yet to take place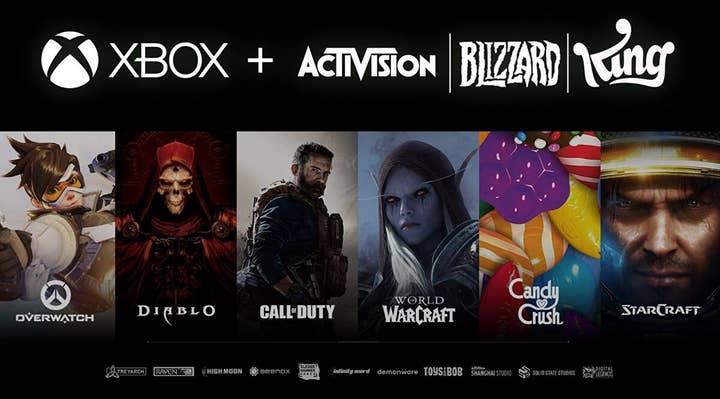 The Federal Trade Commission is reportedly considering filing an antitrust lawsuit against Microsoft's acquisition of Activision Blizzard.
Politico reports that a potential suit could be underway as soon as next month and may seek to block the record-breaking deal, according to sources familiar with the matter.
Sources reportedly told Politico that the FTC's four commissioners are yet to vote on a complaint or meet with lawyers, but the bulk of the investigation has been completed.
Staff tasked with reviewing Microsoft's case for the deal to go ahead are described as "sceptical."
However, a lawsuit is not guaranteed at this point, and the FTC has not made an official announcement yet.
Yesterday, Microsoft published a response to ongoing counter-arguments to the deal. One particular concern is what may happen if Call of Duty becomes exclusive to Xbox, be it the console itself or Xbox Game Pass. The firm called these concerns "overstated," and said that Call of Duty is neither 'special' or 'unique.'
In response, Sony claimed that losing Call of Duty would "severely dimish SIE's ability and incentive to invest in future hardware innovation and gaming technologies."
Earlier this month, the European Commission announced that it is opening an in-depth investigation into the acquisition, saying that its preliminary findings warranted a deeper look into the competitive repercussions of the deal being approved.
"In particular, the Commission is concerned that, by acquiring Activision Blizzard, Microsoft may foreclose access to Activision Blizzard's console and PC video games, especially to high-profile and highly successful games (so-called AAA games) such as Call of Duty," it said.
The deadline for the European Commission's investigation is March 23.
In the UK, the Competition Markets Authority has also entered phase two of its investigation into whether the deal should go ahead. A September ruling from the regulator said that the merger may result in a "substantial lessening of competition" within the UK market.
The regulator was unswayed by Microsoft's justification for the deal, and, last month, called on the public to share its views on how the acquisition will affect competition.
To catch up on the earlier steps of the acquisition, why Microsoft needs the approval of these regulators and what may happen if one of them blocks it, you can read our handy primer here.