EU regulators surveying developer concerns over Microsoft Activision merger
Preliminary decision expected by November 8, followed by four-month investigation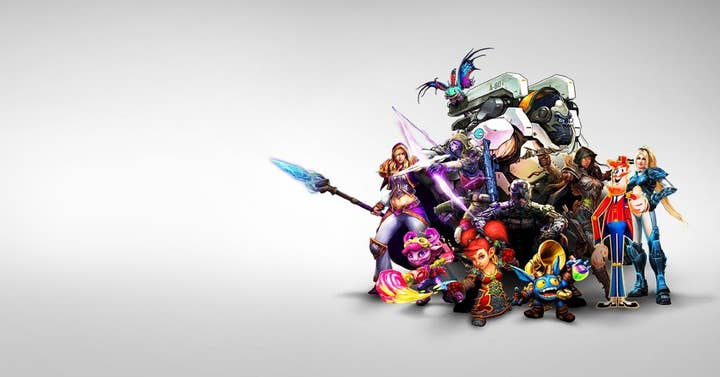 The European Union's antitrust regulators are preparing for their investigation into Microsoft's proposed acquisition of Activision Blizzard, including issuing surveys to developers to gauge their concerns over the deal.
Reuters reports the EU is due to make a preliminary decision on whether to approve the acquisition by November 8. Survey respondents have until October 10 to reply.
It's expected that the European Commission will begin a four-month long investigation into the deal, in line with reports from last month.
The questionnaire issued to developers contains around 100 questions and covers topics such as:
Whether the deal will affect the bargaining power for developers and publishers trying to sell console and PC games via Microsoft's platforms and services
How important the Call of Duty franchise is for platform holders and providers of subscriptions services
Whether there would be sufficient alternatives if Microsoft decides to make Activision Blizzard's games exclusive to Xbox, Game Pass and Xbox Cloud Gaming
Whether exclusivity would grant Microsoft and by extension Windows any particular advantage on PC
Whether Activision's wealth of user data would give Microsoft any advantage in developing, publishing and distributing video games
Whether the deal changes perceptions of which cloud gaming services are the most attractive
Other regulators have surveyed leading industry players as part of their own investigations. In August, the Brazilian regulator's process of publishing such documents publicly revealed that Sony's concerns that Microsoft's ownership of Call of Duty could influence which consoles people buy.
Yesterday, it was reported that Brazil has approved the deal, as has Saudia Arabia.
Both the US' Federal Trade Commission and the UK's Competition and Markets Authority are both on the second phase of their investigations. Reports suggest the former may make a decision by the end of November, while the latter is due to make its final report on March 1.
You can keep up the various regulatory investigations into the deal via our handy primer.