Epic vs Apple judge calls for trial by jury
Trial could begin in July 2021 at the earliest, still no ruling on whether Fortnite can return to iOS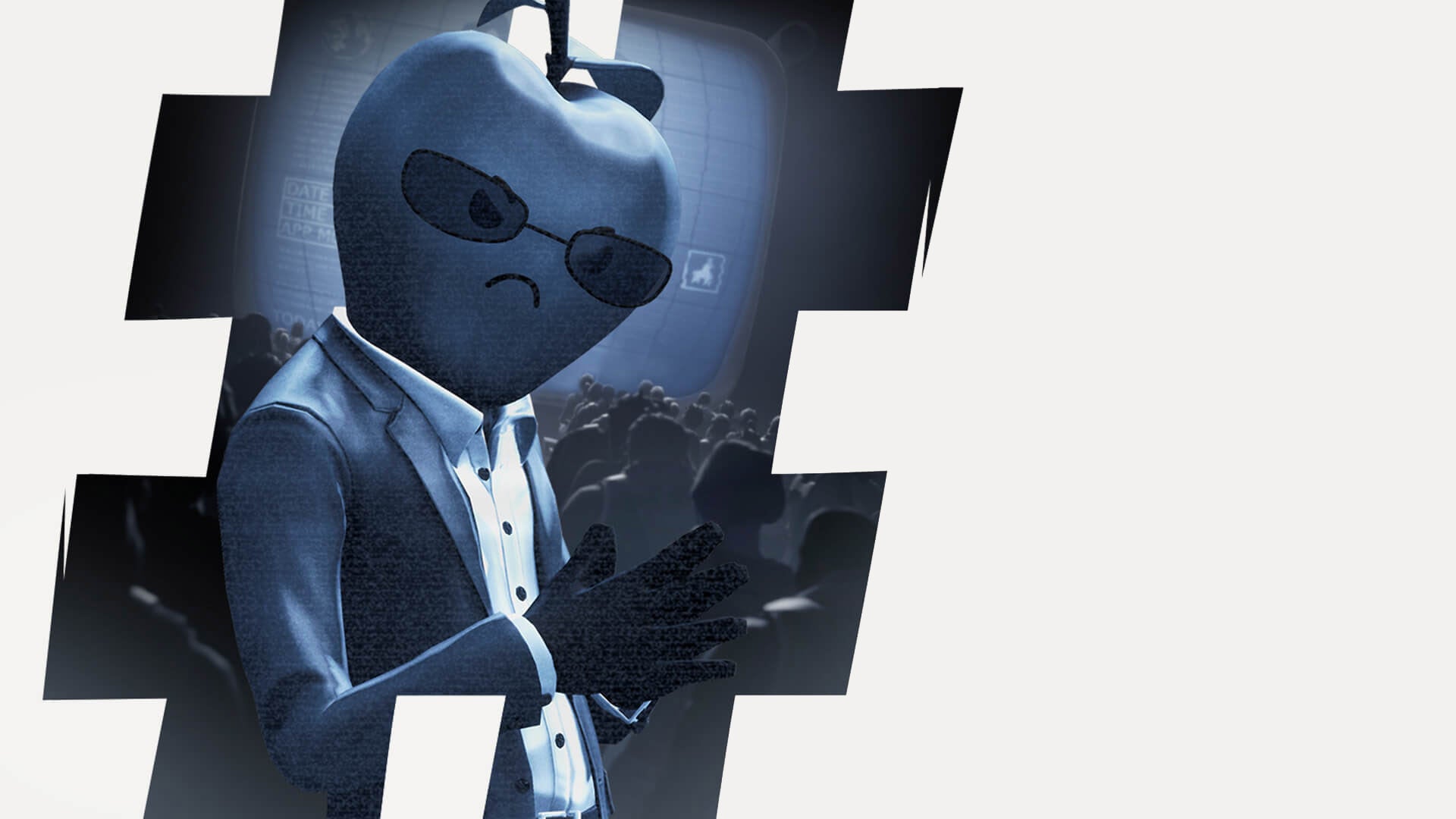 The judge overseeing the ongoing antitrust dispute between Epic Games and Apple has proposed a trial by jury, which is likely to take place next year.
The first hearing in the case was held via a three-hour video conference yesterday and saw both sides argue their case directly to the judge for the first time.
Judge Yvonne Gonzales Rogers didn't offer a ruling on the restraining order Epic has requested, which would compel Apple to return Fortnite to the App Store, according to GamesBeat's extensive write-up.
However, she did propose the case be elevated above a single person's ruling.
"I think personally this case should be tried to a jury," she said. "I don't think individual judges have the be-all and end-all here."
Gonzales Rogers expects a trial could begin in July 2021 at the earliest.
"I think this is going to be a fascinating trial," she said. "Walled gardens have existed for decades. Nintendo has had a walled garden. Sony has had a walled garden. Microsoft has had a walled garden. In this particular industry, what Apple is doing is not much different."
Epic filed an antitrust lawsuit against Apple back in August after the company removed Fortnite from its iOS App Store -- a move made in response to a hotfix that introduced direct payments, subverting Apple's 30% fee for all transactions and violating the company's developer guidelines.
Much of the arguments heard during the hearing were repeated or elaborated on from previous motions and filings.
Epic maintains that Apple is conducting monopolistic practices and preventing it from competing by not allowing it to take direct payments.
Apple reiterated that any harm against Epic is a "self-inflicted wound" since it has purposefully chosen not to adhere to the developer rules it signed years ago, and that Epic could continue this litigation while removing the direct payment hotfix and adhering to said rules.
However, some new insights into both sides were gained.
Gonzales Rogers asked when Epic believed Apple became a monopoly, given that it was viewed as an innovator around 2007 and 2008 when the iPhone and App Store were respectively introduced.
Katherine Forrester, representing Epic's outside counsel of Cravath, Swaine & Moore, said it was after Epic entered the marked in 2018 and after the Fortnite firm's negotiations with Apple this summer failed.
Forrester said Epic had to resort to using the hotfix when said negotiations were exhausted, which is apparently why the company sees this case as so urgent.
The judge also asked why Epic finds Apple's 30% fee so objectionable when it is arguably an industry standard.
"If we look at the video game industry, the 30% seems to be the industry rate," she said. "Steam charges 30%. GOG. Microsoft charges 30%. In the consoles, PlayStation, Xbox, Nintendo, GameStop, Amazon, Best Buy charge 30%. [Epic] doesn't. Where is the lack of competition?"
Gary Bornstein, also of Cravath, Swaine & Moore, said that 63% of iOS Fortnite players only play on Apple's platform. Since Apple prevents Epic from running its own store, and iOS users spend more money than those on Android, they are more valuable to Epic -- but Apple is currently cutting them off.
Epic's lawyers observed that daily active players in Fortnite iOS have dropped by 60% since the game was removed from the App Store.
Apple's external attorney -- Richard Doren of Gibson, Dunn and Crutcher -- argued that Epic has not provided enough evidence that iOS Fortnite players could not just switch to playing the game on other platforms where it is still available.
He added that only 10% of Fortnite players on iOS play on a regular basis.
On the argument over the use of direct payments, Epic observed that app developers who provide physical services -- such as ridesharing apps like Lyft or Uber -- and even video apps like Amazon Prime video are allowed to use direct or alternative payment systems on iOS.
Apple argued in-app purchases for things like games are not a separate business in the same way Epic's examples were.
"Epic's factual allegations provide no support for defining IAP as a separate single-sided product market," the company said. "Where the alleged tied product is an essential ingredient of the overall 'method of business' that is sold to customers, courts view them as one product."
Gonzales Rogers agreed that she did not see in-app purchases as a distinct, separate product.
However, Epic said its gamble on introducing direct payments proved there was demand for such an option. Between August 13 -- when Epic first implemented the hotfix -- to August 27, 54% of Fortnite's iOS players used direct payments.
"We eliminated Apple's ability to say there is no separate product," said Forrester. "We showed that there is."
Gonzales Rogers agreed it was "good evidence" but "doesn't mean you can't go back into compliance [with Apple's rules]."
Responding to Apple's claims that the hotfix was "sabotage," the judge agreed that Epic was not honest in how it implemented direct payments.
"You were not forthright," she said. "You were told you couldn't do it, and you did."
In response to claims that Epic's campaign against the company -- including a pre-prepared short film and an anti-Apple in-game event -- has been very calculated, the firm's outside attorney said Epic had to plan carefully knowing the Apple would retaliate against the hotfix.
"We took on the biggest company in the world that is fighting us hard, and we knew that," said Forrester.
Epic has not asked the court for any damages -- only that a ruling prevents Apple from blocking Fortnite from the App Store and allows the developer to take direct payments without paying the 30% fee.
Apple, meanwhile, is seeking compensatory and punitive damages, attorney's fees and interest, plus restitution and disgorgement for all earnings, profits, and other allegedly ill-gotten revenues Epic has received while violating its terms of service.
Epic Games has also filed a similar lawsuit against Google after introducing direct payments and seeing Fortnite banned on that platform.
Google has urged the courts to treat the two cases differently, rather than bundling it in with Apple, citing crucial differences between how the two mobile platform holders operate. It also assets that it has yet to receive an official complaint from Epic.
Yesterday, the company announced that next year's Android release will make it easier for people to use third-party app stores, but is doubling down on the 30% cut of all payments for digital goods through the Play Store.