Epic also appeals to US Supreme Court in legal battle against Apple
Fortnite maker urges highest court to lift the pause against Apple's anti-steering techniques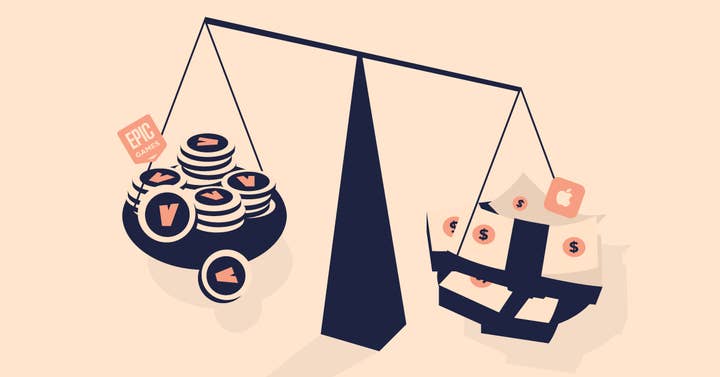 Epic Games has filed a request with the US Supreme Court, asking for it to support a previous court ruling that forbids Apple from preventing developers directing players to payment systems outside the iOS ecosystem.
Reuters reported that the Fortnite firm is asking the highest court in the US to overrule a decision made earlier this month by the Ninth Circuit Court of Appeals that paused the original injunction.
At the start of July, Apple filed its own appeal to the Supreme Court asking it to overrule the 2021 decision that it must cease its anti-steering practices that mean all microtransactions are handled through iOS and therefore generate a 30% fee that goes to Apple.
On July 18, Reuters reported the Ninth Circuit paused the ruling on anti-steering and gave Apple 90 days to prepare its appeal to the Supreme Court. However, it criticised Apple's legal arguments, saying that the company is ignoring the factual record and rulings made so far in this case.
Epic now wants this pause to be lifted and for the Supreme Court to uphold the original decision from 2021.
In that high-profile legal battle, Epic lost nine out of ten antitrust claims when facing Apple in the District Court of California. Its only victory was the rule on anti-steering practices.
Both Epic and Apple appealed the decision to the Ninth Circuit, which supported the ruling. They both appealed against this as well, but these were rejected in June.
Apple's argument to the Supreme Court is that the previous courts were wrong to apply a universal injunction that affects how it handles transactions from all developers, insisting Epic is "an individual, non-representative plaintiff."
Epic, meanwhile, told the Supreme Court that the Ninth Circuit's standard for pausing previous cases is "far too lenient."
This legal battle began in 2020 when Epic issued a hotfix to Fortnite on iOS, enabling players to buy V-bucks directly from the developer - avoiding Apple's 30% cut and violating its developer agreement.
Apple subsequently pulled the game from the App Store, to which Epic responded with an antitrust lawsuit. The Fortnite firm is engaged in a similar dispute with Google.
You can get the full rundown of this case, including the original US District Court trial, in our extensive Epic vs Apple roundup.