EA and Internet Matters launch Play Together/Play Smart campaign
Latest industry initiative to educate parents and guardians about spending limits and family settings backed by Ian Wright and Scummy Mummies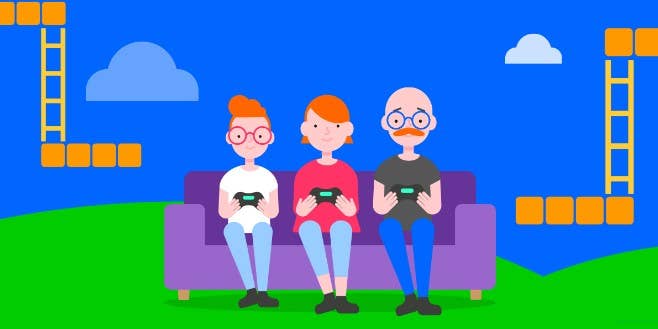 Electronic Arts has teamed up with non-profit organisation Internet Matters for a new campaign to help parents and guardians get to grips with video games and protect their children from inappropriate content.
Timed to coincide with the school summer holidays, the Play Together/Play Smart centres around a new website set up to be a resource centre for parents and guardians.
On the site, the two companies have sourced and published guides on how to set up family controls for various games and consoles, set limits for screen time and in-game spending, and find age-appropriate games for their children.
There are also videos with advice from former footballer Ian Wright, as well as Scummy Mummies hosts Ellie Gibson and Helen Thorn.
Wright previously praised EA for permanently banning a FIFA player who sent him racial abuse after his in-game counterpart lost a match.
Internet Matters has also released the results of a new survey of 2,000 parents, which showed only 42% talk to their children about playing video games safely, and only 37% have set up parental controls.
Of the parents and guardians who have not set up these controls, 58% are either unaware of them, don't know how to set them up, or think it's too complicated.
This is the latest industry effort to raise awareness of such settings, including screen time and spending limits. Previous initiatives include Microsoft's Xbox Family Guide, UKIE's Get Smart About Play campaign and its follow-up Get Set Go activity.
Last year, EA introduced a new tool to help players limit and monitor their spending with FIFA Playtime.
The feature came amid ongoing scrutiny over the publisher's use of loot box-style monetisation mechanics, something that has provoked class action lawsuits against EA in both the US and Canada.