How can Rio Ferdinand help protect kids from inappropriate video games?
UKIE CEO Dr Jo Twist on why spending time gaming with children is just as important as using parental controls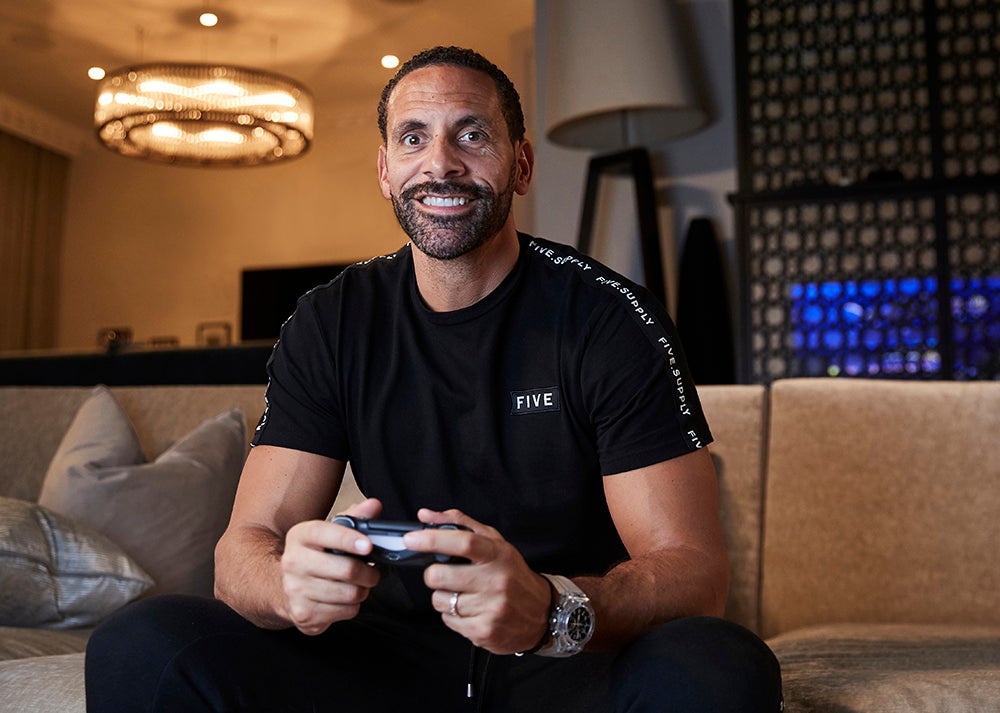 Trade body UKIE has launched a new campaign to help parents and carers ensure young people enjoy a safer gaming experience.
The Get Smart About PLAY initiative follows the organisation's own research that only one in five parents whose children spend money in video games use family controls to introduce restrictions. This corroborates with an NSPCC study that reported only 19% of parents of children aged 5 to 15 use family controls on internet-connected devices.
A YouGov poll conducted on behalf of UKIE also found that over 50% of parents and carers are concerned about the amount of time their kids spend playing video games.
With four out of five children playing on unrestricted smart devices and consoles, UKIE has created a series of video guides educating people on how to set up these controls and why it's important.
The campaign is fronted by football icon Rio Ferdinand. UKIE is running advertising on major media sites and around search terms related to common concerns about video games, pointing parents and carers towards Ferdinand's videos in the hopes of spreading the message beyond the industry's usual reach.
Twist also encourages games firms to use the campaign's logos and other assets on their own sites and media channels in order to engage their own audiences. This morning alone, major publishers such as Ubisoft, Konami, Codemasters have shared the message via the campaign's hashtag on Twitter.
"We really wanted, post-Christmas -- while everyone's getting into their new devices and enjoying the new games out there -- to really just understand how to encourage a healthy family games experience," UKIE CEO Dr Jo Twist tells GamesIndustry.biz.
"It's not about saying 'you must do this' or 'this is dangerous', it's about saying, 'look, these controls are here.' They always have been there, they always improve"
She continues: "It's not just going to end with this particular starting point. Rio is a great spokesperson -- he was a single parent, he's had challenges in his life, and games are a perfect way for him to enjoy spending time with his children.
"You can't just expect that everyone knows technically what to do, so seeing him go through this experience and understanding, that actually it takes a little bit of time but once they're set up, these controls really help enhance your family play experience. It's important -- he's not in the games industry, but he's a normal person, as most people who are who play games."
Twist adds that, while there is "a lot of oomph" behind this initial campaign, it's part of the trade body's ongoing efforts with AskAboutGames, a website set up to offer accessible information about video games, their content and their mechanics.
For this campaign, UKIE has boiled it down to four key concepts, summarised as PLAY:
P - Play with your kids to understand what they play and why.
L - Learn about family controls, a message primarily spread through the video guides.
A - Ask what your kids think, with the trade body encouraging parents and carers to discuss ground rules together with their children, rather than imposing restrictions.
Y - You're in charge, with the emphasis on setting restrictions that work for each individual family.
There's a lot packed into this message, and Twist admits it's a challenge to get everything across -- especially if the parents don't play games themselves. Even so, talking to children about what they're playing is vital to understand what limitations will be most appropriate.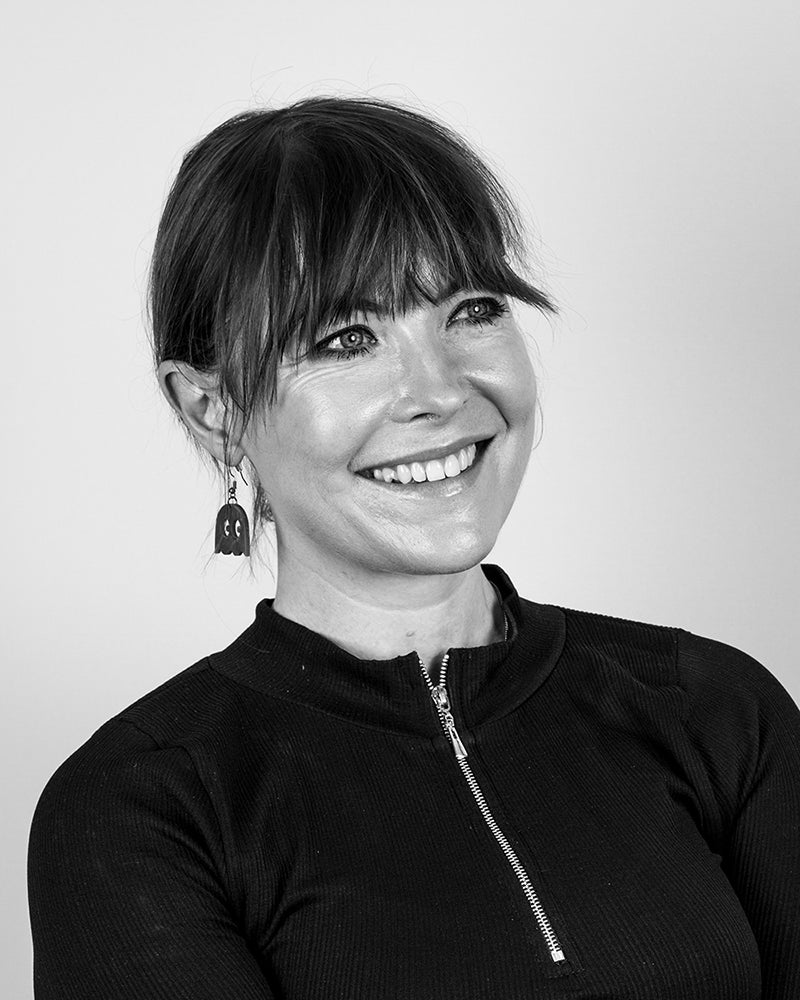 "We do encourage people to ask and have a conversation with the kids in their care about some of the ground rules before you set these restrictions," says Twist. "Having that conversation and being honest about the job you have as a parent or carer across life and all range of activities is a serious one.
"But then ultimately it's important to remind yourself that you're in charge. You've got to set these controls and ground rules that work for your family -- and all families are different -- and you've got to stay committed and stay strong in setting those restrictions, such as time constraints. This is a learning process, just the same as crossing the road or learning to ride a bike. This is the 21st century digital version of that."
Even without this conversation, it's easy for parents to find online reviews, trailers or -- better yet -- playthrough videos to give them a better idea of what's involved in the games their young people are playing. Plus, there are the PEGI age ratings to offer an insight into how mature the content might be.
A big focus for the campaign and Ferdinand's videos are the family controls: limitations on in-game spending, the amount of play time, the type of titles kids can access, and so on. While these may be robust on all platforms, are they effective? Children can still be exposed to inappropriate content, whether that's at a friend's house, or by watching an older sibling or parent play.
"This is why we encourage it has to be a combination of the technical controls and settings with the education and with the commitment to not only setting these restrictions but also explaining and having this conversation with children about the ground rules," Twist explains.
"Many other parents and carers I know have had that conversation with their children about when you go over to someone's house, it's not right that you should be playing a game that is violent and not age appropriate for you. That's a literacy issue, and it's the same as anything -- just because it's there, doesn't mean you should [engage with it].
"I think children are often more sophisticated than we think. They know what is right and wrong because they get that education from their parents and carers leading by example."
Platform holders have, of course, made efforts to raise awareness of their family controls before. Nintendo released a humourous video to promote its parental controls app around the launch of the Switch, while Microsoft orchestrated a large marketing campaign back in 2018 during the run-up to Christmas. Yet these controls are often buried within dense menus..
The trade body was also all too aware of a potential communications issue: running the risk of the information being mistaken for a list of dangers that video games pose to children.
"It is difficult, because we know the majority of people are enjoying the majority of their play experiences; but we recognise that over the last couple of years there have been people who clearly don't play in a balanced way and parents who have these concerns," Twist concludes.
"It's not about saying 'you must do this' or 'this is dangerous', it's about saying, 'look, these controls are here.' They always have been there, they always improve. The information is there, the ways in which you can manage playtime together is a challenge for the 21st century but these tools and this guidance is here to help you. Games are not going away, and neither is the internet, any time soon."