E3 2019: A complete guide to the press conferences
Sony has stepped away from E3 this year -- what will Microsoft and Nintendo do with their larger share of the limelight?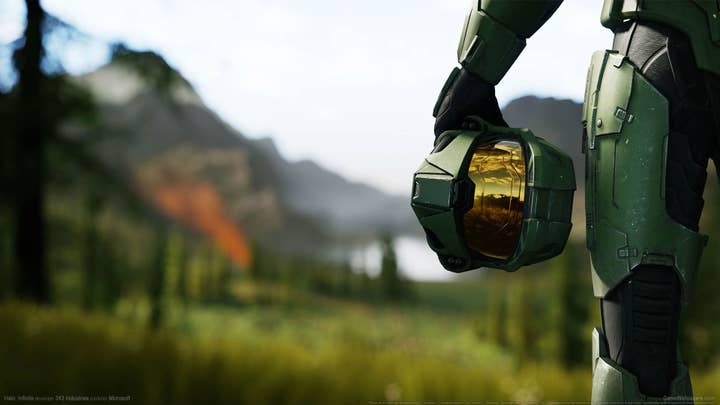 Whatever your thoughts on the general relevance of a show like E3 in the current landscape of ubiquitous social media, games-as-a-service and hundreds of new products launched every single week, there is no question that this year feels a little flat.
It is one thing for Activision Blizzard to skip the show, but it is quite another for Sony to do the same. The rivalry between PlayStation and Xbox has been a core part of the excitement leading up to E3 week for the best part of 20 years, and a dominant topic in the conversation after it's all over. People buy into the 'console wars' to varying degrees, but it is hard to argue Sony's absence as anything other than a major loss.
There is still plenty to see, however, even if you aren't about to board a flight to Los Angeles. Below is a roundup of the press conferences and public events from all of the major publishers -- the dates, times, facts and rumours, with a generous side of speculation.
Electronic Arts
Saturday, June 8 -- 9.15am PT / 12.15pm ET / 5.15pm BST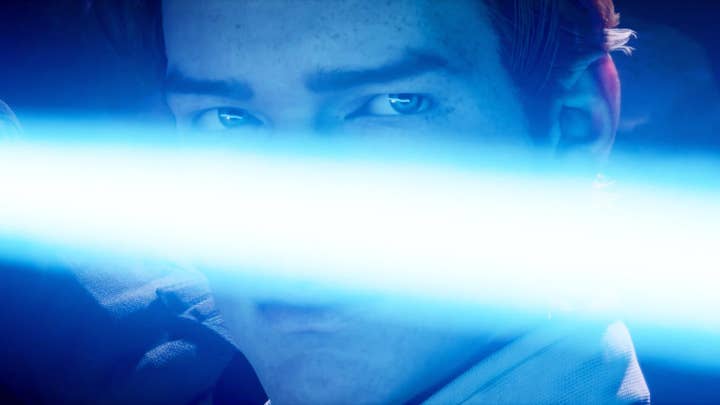 EA has been gradually moving away from the format typically associated with an E3 press conference for some time now, and in 2019 it has abandoned it altogether. Streamers and shoutcasters have been prominent features at the publisher's showcase in the last two years, and at EA Play 2019 they appear to have supplanted its CEO and executives altogether.
EA Play, the consumer-facing event that debuted in 2016, will take place over two days this weekend, and EA has promised a focus on community, creators and gameplay. The main programme starts on Saturday morning, and will feature influencer-hosted segments on EA's main franchises, including stalwarts like FIFA, Battlefield and The Sims.
However, Respawn Entertainment's Star Wars Jedi: Fallen Order and Apex Legends will be the source of any potential surprises, with the latter game's future plans of particular interest given the reported decline in its revenue since launch. It is also worth noting the absence of Bioware's Anthem, despite the studio's insistence that the game will continue to be supported.
9:15am: Countdown to EA PLAY
9:30am: Star Wars Jedi: Fallen Order
10:00am: Apex Legends
10:30am: Battlefield V
11:00am: EA Sports Fifa
11:30am: EA Sports Madden NFL
12:00pm: The Sims 4
Microsoft
Sunday, June 9 -- 1pm PT / 4pm ET / 9pm BST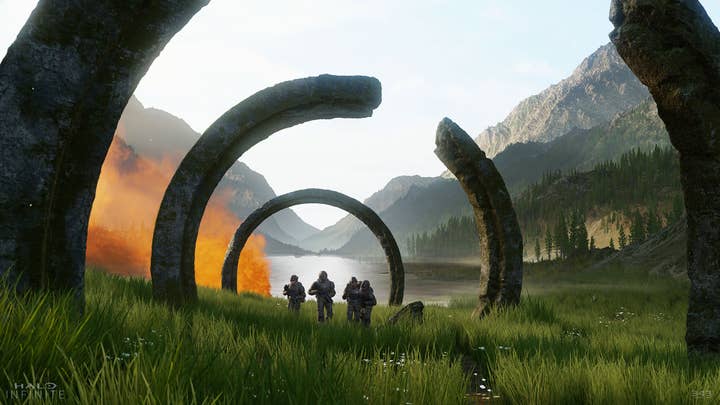 For many, the Xbox press conference is where E3 will really begin. With Sony bowing out of the show for the first time ever this year, Microsoft will be free to deliver its message without the same consideration for what its most direct rival might choose to present. Whether this results in a more interesting press conference is an open question, but there is certainly less incentive to take any major risks.
Fortunately, Microsoft has made so many bold moves over the last 12 months that it seems likely to have plenty to be excited about. A few more high-profile acquisitions would be nice, but Xbox boss Phil Spencer has promised to debut the latest from some of the studios it bought around E3 2018, and those it acquired in the time since. InXile Entertainment's Brian Fargo has already confirmed that his studio will be present, and we might also see new projects from Ninja Theory and Obsidian Entertainment.
Those games will be just a few of the 14 first-party titles Phil Spencer has said will feature in this year's press conference -- the most that Xbox has ever presented at E3. Halo Infinite and Gears 5 will certainly be among them, and Fable 4 making its debut would be a very safe bet. And with no Sony press conference to host any prominent third-party games, this could well be Microsoft's strongest E3 in terms of product.
However, while Microsoft may never have been in a stronger position as a first-party force, it will also have a lot to say about Xbox as a platform. Spencer has confirmed that it will provide more details of Xbox Game Pass on PC, and the very public noise Microsoft has been making about its nascent Project xCloud streaming service points toward a possible unveiling on the E3 stage.
Bethesda
Sunday, June 9 -- 5.15pm PT / 8.15pm ET / 1.15am BST (Monday)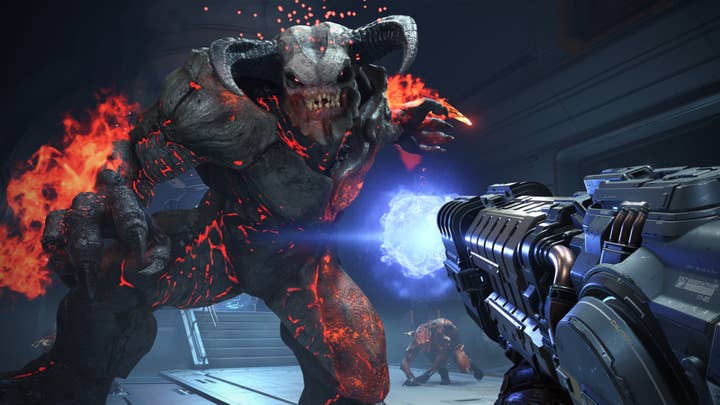 E3 2018 offered compelling evidence that, for all the progress Bethesda has made as a publisher since it acquired id Software almost a decade ago, it still has nothing to match the excitement around whatever Bethesda Game Studios happens to be making. Dishonored, The Evil Within, Prey, Rage; all have fallen short of expectations either critically or commercially, with some of those brands unlikely to receive further investment in the near future.
The shining exceptions in Bethesda's portfolio are Doom and Wolfenstein, and both will feature prominently at E3 2019. Doom Eternal was teased in 2018, but it is likely to be the main focus of this year's presentation -- with no confirmed release date, however, it's not clear that id Software's latest will launch in 2019. Wolfenstein: Young Blood will launch this year, though; MachineGames' follow-up to the widely admired New Colossus was another game that Bethesda showcased in 2018, and its July 26 launch date suggests that it also receive a lot more attention this time.
Most will be hoping for more information about The Elder Scrolls VI, or the new Bethesda Game Studios IP Starfield, both of which were announced at E3 2018. However, the number of questions the publisher then had to answer about games that were at least two years away from release was far from ideal. They overshadowed products that Bethesda had to sell in the following 12 months, and it is more likely to devote extra time to existing, service-based games like Fallout 76 and The Elder Scrolls Online then make the same mistake again.
The best hope for a surprise will be new projects from Arkane Studios or Tango Gameworks, both of which are two years away from their last major launches. It is unclear whether Bethesda wishes to return to Dishonored or The Evil Within, so there is the potential for new IP here.
Ubisoft
Monday, June 10 -- 1pm PT / 4pm ET / 9pm BST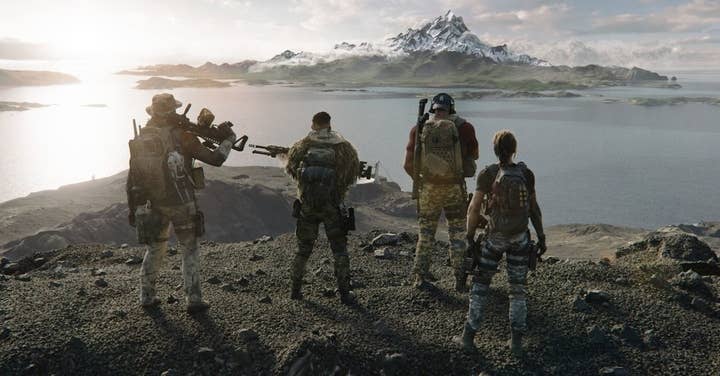 Thanks to its projections for the current fiscal year, we know that Ubisoft has four AAA launches planned before March 31, 2020. When the French publisher disclosed that information to its investors, only one of those games had been officially announced: Ghost Recon Breakpoint, which is scheduled for October 4 this year.
Thanks to the lax standards of Amazon UK's storefront team, we may well know another: Watch Dogs Legion. The third game in Ubisoft's open-world, techno-thriller franchise -- which Ubisoft has since confirmed, per Eurogamer -- will be set in post-Brexit Britain, and players will seemingly be able to take control of any NPC in the game. Most intriguing of all, though, is the fact that Clint Hocking will be creative director, a welcome return to shipping games from the hugely talented designer of Far Cry 2 and Splinter Cell: Chaos Theory.
That leaves two major new games that are likely to be announced at Ubisoft's E3 press conference. The official line is that there will not be a new Assassin's Creed game in 2019, so the next entry -- which is strongly rumoured to be about Vikings -- is unlikely to take up much time next week. Far more likely is a sequel to Mario + Rabbids: Kingdom Battle, which proved to be a big hit early in the life of the Nintendo Switch.
With Skull & Bones delayed into 2020, and Beyond Good & Evil 2 ruled out of making an appearance this year, there is significant potential for a surprise or two from Ubisoft. Perhaps this is the moment for Sam Fisher to dust off his night-vision goggles and make Splinter Cell a regular fixture of the publisher's release schedule once again.
Square Enix
Monday, June 10 -- 6pm PT / 9pm ET / 2am BST (Tuesday)
Square Enix doesn't always take the opportunity to show its hand at E3, but this year it has two very good reasons to do so: the long-awaited remake of Final Fantasy VII, and Crystal Dynamics' take on Marvel's all-conquering Avengers IP.
The remake of FFVII was more or less an urban legend for many years, and Square Enix finally confirmed its existence at E3 2015. Precious few updates have been offered since then, until the silence was broken with a new trailer in May this year. The remake has not been confirmed for E3 2019, but Square Enix doesn't have a large enough slate to leave it behind. This is as close to a sure thing as it's possible to get.
Apart from Marvel's Avengers, that is, the new game from Crystal Dynamics, the appearance of which Square Enix was forced to confirm thanks to another leak. Very little is known about the game, and an official trailer that is heavy on atmosphere and light on just about everything else has done nothing to change that.
Also confirmed for Square Enix at E3 2019 are a mysterious new IP called Outriders, and Techland's Dying Light 2, which the company recently signed up to publish.
Nintendo
Monday, June 11 -- 9am PT / 12pm ET / 5pm BST
After months of rumours left many expecting new Switch hardware to be announced at E3, Nintendo poured cold, cold water all over those hopes. Shuntaro Furukawa, the company's president, told the press back in April "we have no plans" to announce a cheaper version of the console. One month later, the official description of the E3 Nintendo Direct stated that the focus would be, "entirely on software."
While it's hard not to feel a little disappointed at the absence of new hardware, we do at least have a very good idea of what Nintendo will be showing. That same Nintendo Direct description said that it, "will offer a look at games scheduled to launch in 2019" -- a line-up that has, for the most part, already been announced. Super Mario Maker 2, Fire Emblem: Three Houses, Luigi's Mansion 3, Pokémon Sword and Shield, the remake of The Legend of Zelda: Link's Awakening, and Animal Crossing for Switch are all certain to appear, which will satisfy the legions of Nintendo die-hards.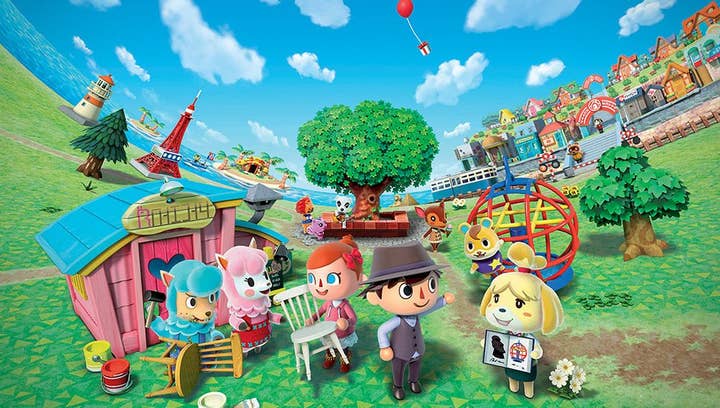 The big question is whether we can expect any surprises, which are as important to the allure of E3 as more detail about known quantities. One of the more persistent rumours relates to Nintendo's deepening partnership with Xbox, and the potential for more Xbox IP to follow Cuphead onto the Switch. Whether it happens in Nintendo's video or on Microsoft's stage largely doesn't matter -- if we end up with Master Chief on Switch, it will be one of the biggest stories of E3.