Double Fine publishing boss Greg Rice departs
Vice president of business development leaves just five months after surprise Microsoft acquisition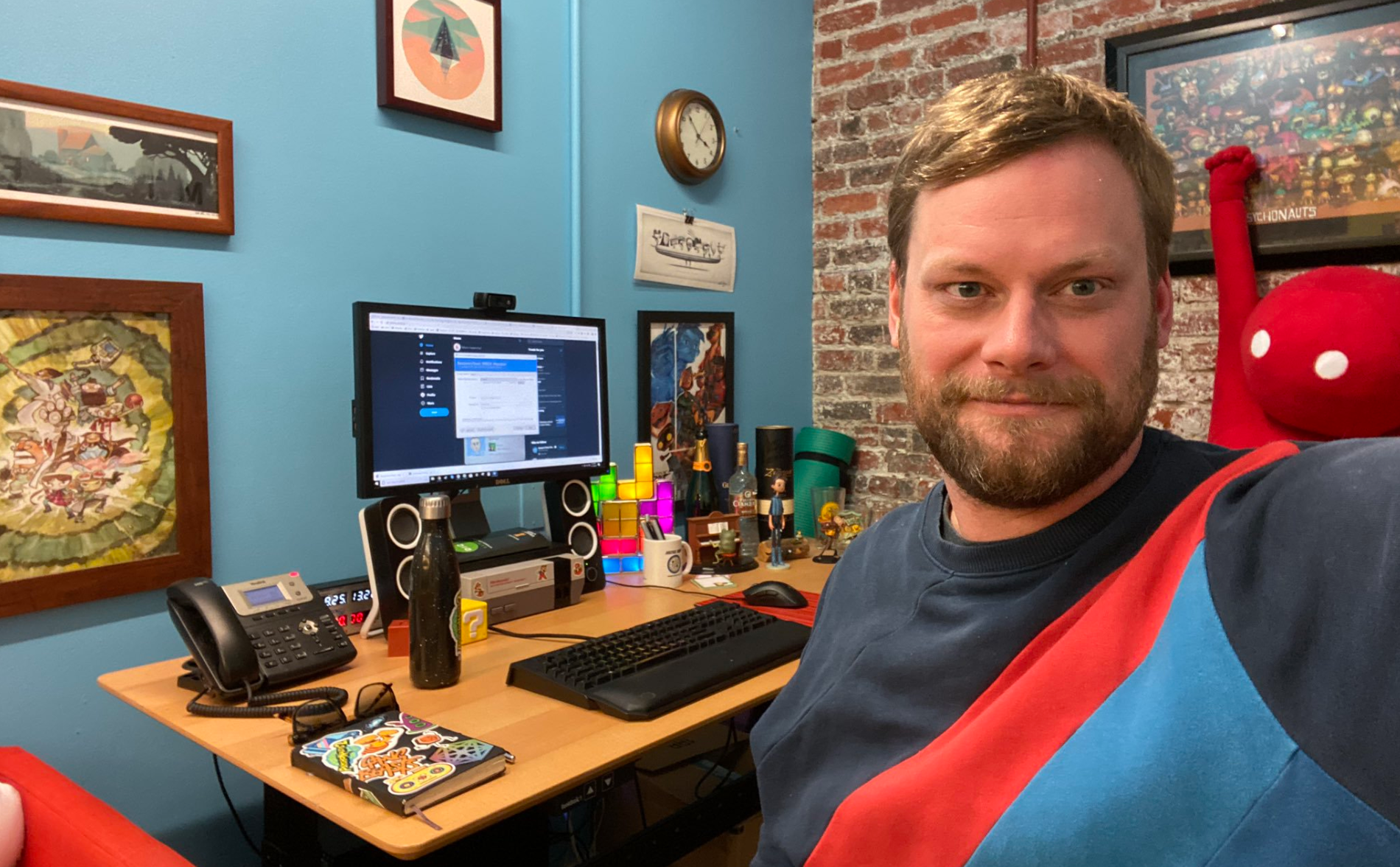 Greg Rice has left Double Fine Productions.
He announced his departure via Twitter over the weekend and, while he did not give a reason for leaving the company, added that he has "something really cool lined up, still in games, and am excited about the future."
Rice praised studio founder Tim Schafer and the rest of the staff, adding, "[I] am comforted to be leaving them in a great spot with Psychonauts 2 looking amazing and the Microsoft sale ensuring many more of the insanely creative games you've come to expect."
The acquisition by Microsoft, announced at E3 2019, has inevitably been pointed to as a potential factor in Rice's departure. Rice served as vice president of business development, but was also instrumental in Double Fine's indie publishing efforts.
In the wake of the acquisition news, Rice himself told GamesIndustry.biz plans for the publishing division were "evolving" but confirmed no layoffs and no changes to previous commitments, such as deals for Knights & Bikes and Samurai Gunn 2.
But with Double Fine now an internal studio, it's likely the company will be primarily focused on creating content for Xbox and Xbox Game Pass.
In his tweets, Rice wrote: "It's been a dream come true working with the world's greatest human [Tim Schafer] and the crew of incredibly talented, caring, wonderful people he's assembled at Double Fine for the last decade. I'm so proud of all the amazing things we've accomplished and really really sad to leave."