Tim Schafer: "I don't know if it makes sense to have a publisher within a publisher"
Double Fine founder says he isn't certain about the future of publishing arm Double Fine Presents following Microsoft acquisition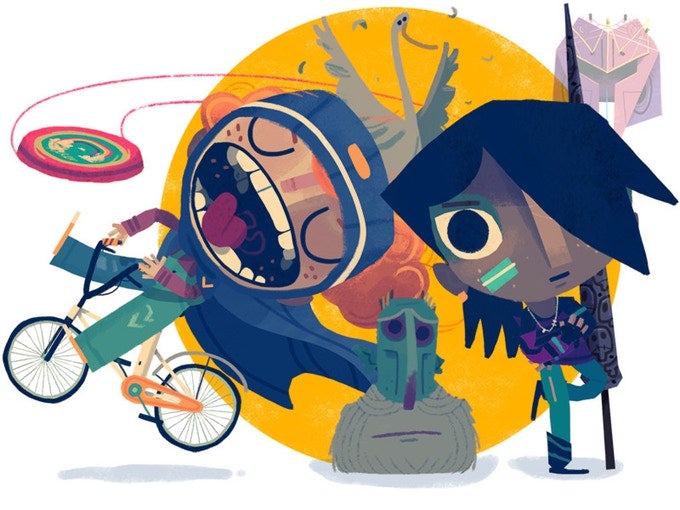 Microsoft's acquisition of Double Fine earlier this year netted it both the developer and publisher sides of the company, but the future of the publishing arm remains uncertain -- even to the company's founder.
Speaking to Destructoid, Tim Schafer admitted he didn't have a clear idea of what would become of Double Fine Presents, though he indicating it would likely be unable to continue in its present form.
"How Double Fine Presents will evolve is kind of an unknown," he said. "It doesn't make sense to do exactly the kind of publishing stuff if we can't do it-- like if the platforms are limited. From a business sense, I don't know if it structurally makes sense to have a publisher within [another publisher]. It's a complicated issue."
However, Schafer also pointed out that regardless of the publishing side's future, Double Fine would remain dedicated to helping independent developers through events such as Day of the Devs, now as part of Microsoft.
Double Fine was acquired by Microsoft earlier this year, with promises that there would be no layoffs on the publishing team as a result of the acquisition and that all existing publishing commitments would go forward as planned. This includes Knights and Bikes, which just launched last week, and Samurai Gunn 2, which is planned for launch this year. Another formerly Double Fine Presents-published title, Ooblets, opted to switch to self-publishing.
"Plans for exactly what shape Double Fine Presents will take after that are evolving, but there will be no layoffs and we remain committed to our goal of supporting and spotlighting unique and original independent games and developers," said Microsoft VP of business development Greg Rice at the time.