David Braben: "Physical games will go away in two to three years"
Frontier CEO says investors see games industry as a "safe haven" during recession at today's Investment Summit Online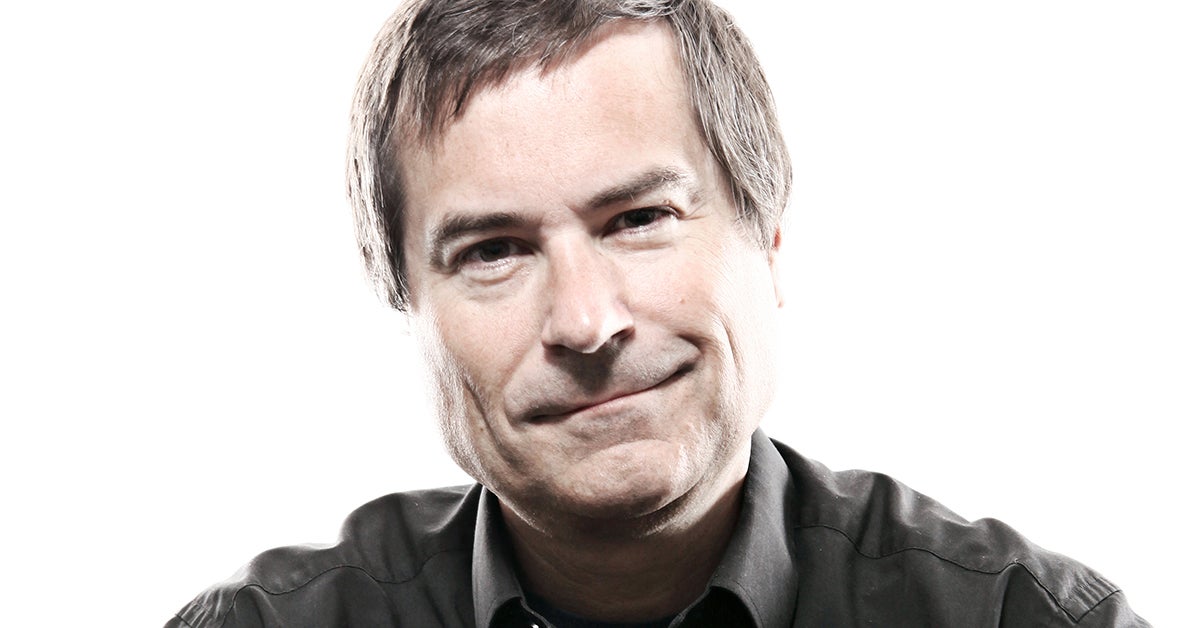 The age of physical video games is coming to an end.
That's according to David Braben, founder and CEO of Elite Dangerous studio Frontier Developments, who believes the COVID-19 pandemic has accelerated the shift towards digital distribution.
Braben shared his thoughts on the virus' impact on the industry during the opening session of today's GamesIndustry.biz Investment Summit Online.
Discussing changes to player behaviour during lockdown in various nations around the world, Braben noted that more and more are turning to digital video games.
"We've seen an acceleration in the transition from physical to digital," he said. "That is a good thing. It's probably two to three years before physical more or less goes away, and it's probably accelerated that timescale a bit."
His comments follow similar insight from Take-Two CEO Strauss Zelnick, who also told GamesIndustry.biz that he expects the pandemic to accelerate the shift to digital distribution.
However, Zelnick added: "We don't expect physical goods to go away. Nor would we like them to go away."
Following Braben's comments, GamesIndustry.biz publisher Christopher Dring observed that charts data shows digital sales for both PlayStation and Xbox games have increased significantly -- which is "unheard of in a year where new consoles are due to arrive."
Figures from NPD and GfK show that the US and UK markets both saw dramatic increases in sales of physical games last month.
Braben added that the surge in both sales and engagement in games experienced during the lockdown is not necessarily going to diminish completely after precautionary measures are lifted.
"We're very lucky to be in a really great industry where, from a financial point of view, things are going really well," said Braben. "Sales are up, the number of players in our games are up quite substantially, so there's that really positive side [to things].
"Some of this is actually quite sticky. We first saw this in China, where there was quite a big uplift in players during their lockdown back in February. What's interesting is we get foresight of things with China going back to work, and we do see a slightly higher level of sales still persisting than we did beforehand."
He continued: "There's a really strong silver lining here. The difficulty is you don't want to be going, 'Oh, this is all great' because we know some people are finding it hard, some people's partners have been made redundant or are struggling, so there's a balance there. But overall, it's been pretty good for our industry."
Braben also observed, anecdotally, that a lot of consumers have bought consoles for the first time ahead of lockdown, and even when the current crisis has passed, they are likely to continue buying titles for those devices.
"There's evidence that once people become gamers, they're more likely to stay gamers," he said.
A comparison was drawn between games and the other screen industries; while TV and film productions have suffered, games developers and publishers are still able to produce new content while working remotely -- and digital distribution means there are no barriers in reaching their audiences.
This is improving the opinion of the games industry among investors, Braben adds, who see video games as "something of a safe haven" when it comes to investment.
"There's talk of things being a bit recessional afterwards as well, because it might take a while for the wider world to recover from this great big blue," he says. "Historically, our industry -- and alcohol, ironically -- have always been up a bit during times of recession because we're cheap entertainment.
"So we're seen as quite a good port in a storm. There's a lot of positivity towards our industry at the moment."
The GamesIndustry.biz Investment Summit Online is running until 6.45pm UK time today. You can check out the full schedule here, and keep up with the live talks over at our YouTube channel.
You can rewatch Braben's session in the video below: