The GamesIndustry.biz Investment Summit Online starts today -- watch it here
A full day of talks, panels, interviews and meetings starts today at 9.30am BST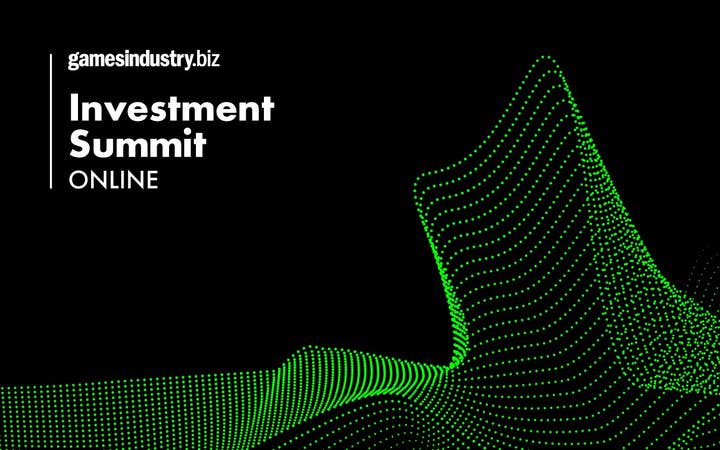 The GamesIndustry.biz Investment Summit starts today, with a full schedule of talks, panels and interviews with some of the leading figures in games investment and publishing.
Among the speakers at today's event are Frontier CEO David Braben, Hiro Capital founder and UK industry pioneer Ian Livingstone, Tinybuild CEO Alex Nichiporchik, and Team17 founder Debbie Bestwick. There will also be panels on a range of subjects, from pitching your game, finding the right kind of funding, and the impact of COVID-19 on the investment scene.
There will also be a 16-hour meeting system, using MeetToMatch, through which the 1,000 attendees can connect and network. The event will culminate with a test of your general knowledge, the GamesIndustry.quiz.
You can watch all of the talks through the official GamesIndustry.biz YouTube channel. The full schedule is below:
09.30 - 9.35: Welcome To The GamesIndustry.biz Investment Summit Online -- Jamie Sefton (GamesIndustry.biz)
09.35 - 10:10: New Frontiers: From self-published to third-party publisher -- David Braben OBE (Frontier)
10.30 - 10:55: Opportunities with ID@Xbox -- Ago Simonetta (Microsoft)
11:00 - 11:45: Exit Strategy: Being acquired or selling your studio -- Debbie Bestwick MBE (Team17), Jens Hilgers (Bitkraft Esports), Simon Iwaniszak (Red Kite Games)
12:00 - 12:25: Angel Investment: Are you investor ready? -- Ian Livingstone CBE
12:30 - 13:15: How to get your game funded -- Anh Luong (Miniclip), Ella Romanos (Fundamentally Games), Mitsuo Hirakawa (Irregular Corporation), Roberta Lucca (Bossa Studios)
13:30 - 14:00: Digital play beyond the brick -- Robert Lowe (LEGO)
15:30 - 15:50: By the numbers - Xsolla funding club -- Aiman Seksembaeva (Xsolla)
16:00 - 16:25: Successfully relaunching your Kickstarter campaign -- Anya Combs (Kickstarter)
16:30 - 16:55: How to pitch your game -- Christina Seelye (Modus Games), John Polson (Humble Bundle), Harry Hamer (London Venture Partners
17:00 - 17:25: Is your indie game viable? How to research the market -- Cassia Curran (WINGS)
17:30 - 17:55: Indie publishing is dead - A talk by an indie publisher -- Alex Nichiporchik (TinyBuild)
18:00 - 18:45: How is the pandemic changing games investment? -- Astrid Refstrup (Kowloon Nights), Cassia Curran (WINGS), Richard Browne (Digital Extremes), Sam Englebardt (Galaxy Interactive)
19:00 - 20:30: GamesIndustry.quiz with James Batchelor