Class Of 2012: Checking on the new kids
Crash Lab, Another Place Productions, Vostok, The Fullbright Company and Echo Peak tell their start up stories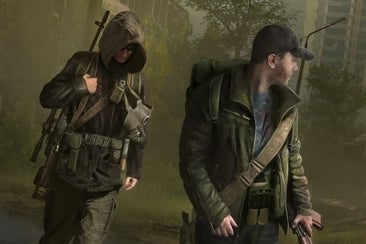 These days it can feel like there's a brand new start up every week, especially when you're reading industry news sites like this one. GamesIndustry International decided to check in with some of the launches we covered in 2012 to find out how they were getting on, what they'd achieved, and how they felt about 2012 as a year of opportunity. Representatives from Crash Lab, Another Place Productions, Vostok, The Fullbright Company and Echo Peak talk big decisions, progress, mistakes and what's next.
If there's one person who won't be moaning about the recent snowy weather, it's Steve Ellis. Formerly of Free Radical, now the founder of Crash Lab. Recently the chance to develop the official The Snowman And The Snowdog app brought his new studio more success than it could have ever imagined when it officially launched in April.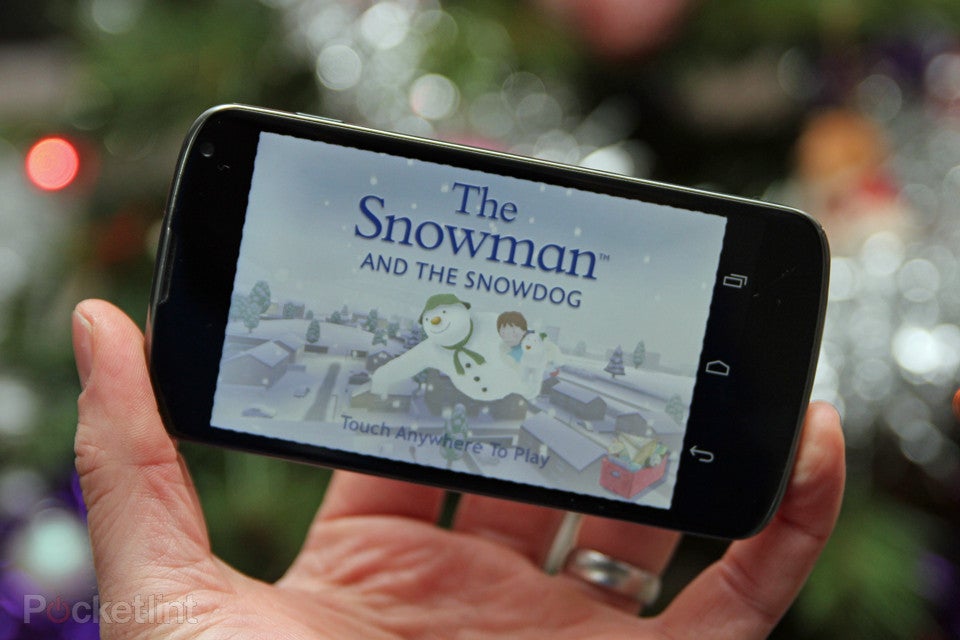 "We've achieved more than we thought we would in our first year, and I guess we probably achieved more than we did in the first year of my previous company Free Radical," says Ellis.
He's referring to the fact the The Snowman And The Snowdog managed more than 1.2 million downloads over Christmas, not bad for a project that the team was attracted to because they knew their kids would like it. It's an achievement that has made him feel very differently about doing licensed work.
"It was a bit of an eye opener for us in that we really enjoyed working on a licensed game. It frees you from a lot of things that you would have to think about with an original game."
"It means that you can focus on making the game,rather than thinking about promoting the game and coming up with a brand and all that kind of thing. I think going forward we probably would like to do more licensed work alongside original projects, rather than what we probably originally intended, to do innovational stuff."
The success of The Snowman has meant offers to do more, but Ellis says they'll continue to choose projects that interest them, and try to stay small and agile.
"I've done the growing and then going out of business thing, I don't want to do it again," he jokes.
"At the moment we've got no staff at all. We've got the core team, but we're working from home. We haven't even take the step of moving into an office. We all work from home, we talk over Google Talk all the time, so if we want to we can get our overheads down to zero. And that's a really good thing, because it means if we want to have six months prototyping a new idea then we can do that, and we don't need to worry about running out of money."
"I've done the growing and then going out of business thing, I don't want to do it again"

Steve Ellis
Following a similar path, but in a slightly more unconventional way, is the The Fullbright Company, which also launched last April. Its way of keeping costs down? Its team of three all sharing a single home in Portland. Above ground are the bedrooms and the living space, and in the basements are the offices.
"We couldn't have done it in the [San Francisco] Bay area, the cost of living is just so much more. We wouldn't be able to make this game with our own money if we weren't in Portland sharing a house and keeping our costs real low," says designer Steve Gaynor.
And it's a method that's working for them. Its first person exploration game Gone Home, despite being a tricky thing to explain to press and potential consumers in a world of shooters and sports, has already received an IGF nomination and plenty of positive attention from the press.
"We're really lucky to have some advantages because of what we've worked on before," admits Gaynor, with a nod to his past working on the Bioshock franchise.
"When you're talking to the press there's a built in amount of 'oh I should pay attention to this' which is a circumstance of our background as developers. And so I think that's one thing that has made it possible to get people's attention which we're really grateful."
He left Irrational, where he worked on BioShock Infinite, because he felt the time was right to do something different. And, he adds, it's a great time to be an indie.
"The wider circumstances are just getting better and better for indies every year. Three or four years ago you didn't see many of these kinds of projects because the distribution methods were still kind of spinning up and becoming more established, but nowadays there's Steam and there's GOG.com and Amazon is selling digital games, and there's been Xbox Live and PlayStation Network for a long time but even the various barriers to entry for that have gone down."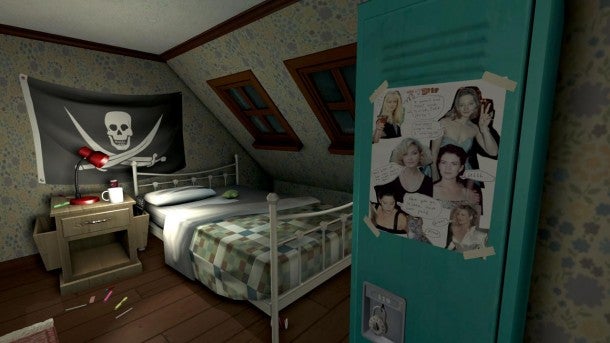 Gone Home is due for release later this year, which is a pretty short turnaround for such a small team and a big project. But Gaynor says the deadline has actually helped.
"That is one good thing about being self-funded and not having very much money, if we don't ship the game after a certain point we just won't be able to keep making it! So we've always planned to have a fairly quick turnaround on this game."
Another company that has had the advantage of a pedigree that attracts attention is Vostok Games, a studio that rose from the ashes of GSC Game World last year. When the new Vostok team couldn't find a way to secure the rights to S.T.A.L.K.E.R. 2, it started work on its own game, Survarium.
"The first big surprise and the challenge was the moment we realised we couldn't secure the S.T.A.L.K.E.R. rights," Oleg Yavorsky writes in an email from the studio's home in the Ukraine.
"Later on, when things worked out well for the team and we started the new project from scratch, we saw many development challenges, but nothing major that we've stumbled at really."
He thinks this time of flux, while disastrous for bigger companies like THQ, is the ideal time to be starting up a new business.
"Last year proved a major transition period for the industry. Many companies changed their vector of business, some big names had to go through restructuring and some even had to discontinue their operations (take THQ, for example), digital distribution flourished, freemium games started taking the lead over traditional business models. I think such a period of changes is the best time for start-ups, provided you go in line with the trends, or, even better, create the new trends yourself."
But funnily enough Ciaran Walsh of Echo Peak, which launched last February, completely disagrees. Speaking from his home, as a small child asks for help finding the Play Doh, he says the uncertainty makes both signing deals and development itself more of a challenge.
"It's not a particularly easy time [to be a startup] because the industry is in such a state of flux. It's definitely not an easy time to get projects signed with publishers in the traditional way, they're not doing an awful lot of that at the moment."
"It's not a particularly easy time [to be a startup] because the industry is in such a state of flux"

Ciaran Walsh
"Obviously the hardware cycle is a big factor at the moment as well when you're talking about console stuff. And we're straddling the line between console and mobile, we're doing both. We come from console, we're interested in iOS etc, but we don't necessarily want to say 'no more console.' I think that's seductive, but not necessarily a good idea."
Echo Peak is working on a brilliant, but currently top secret, game and Walsh admits that as a new company the cloak and dagger routine has been tough at times.
"That's always a pain really, because you're excited about stuff and you want to shout about it but you can't. So it seems a bit like you announce that that studio exists then disappear off the face of the earth."
And despite the project taking some unexpected turns, Walsh is happy that Echo Peak is roughly where it expected to be one year on.
"I think if we were talking a year ago and you said 'what do you think the first year is going to be like?' I think I would have probably said hard, hand to mouth, and fun and interesting, and it's definitely been those things."
In that time the team has gone from four to thirteen people, and getting those people has been the most important part of the whole thing.
"A big part of it in the first year has really been about putting the right team together, and persuading people to take a chance and get involved. And fortunately the kinds of people that you really want in that situation are the people who are more likely to take a chance. People who are motivated more by doing things that are exciting, rather than being comfortable."
All the examples above make it sound as though being a startup in 2012 was fairly easy, the odd bump in the road, but ultimately a productive time. Crash Lab has even released two titles, while The Fullbright Company has secured an IGF nomination. So what happens when things don't go exactly to plan?
"It's been really hard. It's been a year of learning for us. We left Lionhead and Microsoft exactly a year ago really, and we went public a couple of months after we actually left," says Guillaume Portes, technical director of Another Place Productions.
"We probably made all the mistakes in the book! Like not focusing on one platform, or not even focusing on one game from the get go. We took quite a lot of time to pin down a specific project, because we had so many ideas, and we thought that was great. In hindsight it's so silly."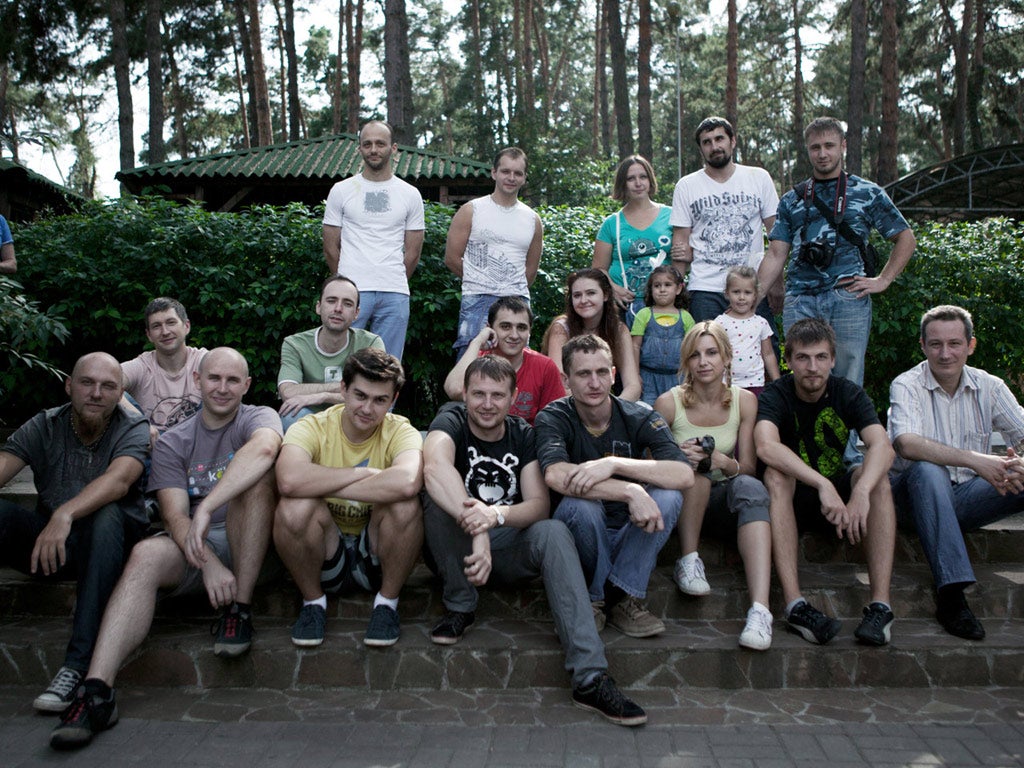 The team played around with ideas of multi-platform connectivity and exciting ideas, but Portes now says this was classic triple-A thinking, a legacy of having a publisher with deep pockets and a taste for big games, at a time when they were actually an indie start up.
"People close to us were releasing games. I mean Peter [Molyneux] obviously, he left Lionhead after us. Of course it's a different company because straight away he had a team of ten people, but I was really really impressed that he had something out in five months. Regardless of whatever challenges he faced when he released, it's quite the achievement."
And then when Fireproof released The Room after seven months, Another Place Productions realised that actually it was possible to make great games, and to do it quickly. It decided to work to its strengths, and use its experience to make something high quality but also realistic given a short time frame.
"In some ways we feel much more independent than before because we had so much baggage, expectations we had of ourselves, and we thought it'll be easy to get a deal, 'Microsoft will want to work with us, they know us so well," and it just took time to find to find ourselves in terms of what we really want to do, and now we know we just want to make games."
They secured private funding at the start of this year, so now it's full steam ahead and a fresh start for Another Place Productions. It's planning two games this year, says Portes, an original IP and a new take on an existing IP.
"Pick an idea, pick a platform, and make it," advises Portes.
The interesting thing about all the startups GamesIndustry International spoke to was that none of them had decided to use crowdfunding for their projects. When we asked them why some were positive about the Kickstarter trend, some weren't, but none of them were willing to rule it out altogether.
"Kickstarter has proven an efficient way of raising funds to a number of projects already, we also received plenty of emails from people suggesting us financial help in case we'd decide to go for it," says Yarvorsky.
"My personal belief is that in order to achieve success on Kickstarter it's important to have some valuable asset on hand, such as a well-known IP, a well-known development team etc. People tend to support more those who or what they already know."
Gaynor agrees, and says friends who have been through the process have shown him that setting up a crowdfunding campaign is basically a full time job, and one that adds an outside influence to your creative process.
"A game like Gone Home is going to have the best chance of being successful for what it is if it's only accountable to itself"

Steve Gaynor
"Be beholden to as few people as possible. If you can make a game without taking any outside money so nobody has any say in what you're making except for you, that's ideal. I think that extends all the way to Kickstarter backers," he adds.
"A game like Gone Home is going to have the best chance of being successful for what it is if it's only accountable to itself."
Crash Lab's Ellis, again, would never rule it out, although he's pretty certain if he was to do it people would demand he make a shooter, something he's not keen on. But he also worries that there's a slight exploitation of backers when it comes to the business side of things.
"It exploits people's lack of understanding of the industry. When a publisher is thinking of signing a game or a VC is thinking of investing in a company they do a lot of due diligence. They often decide not to proceed because of due diligence showing risks that they didn't know about. You don't get any of that with Kickstarter, you just get a video to look at."
For Walsh it's more complicated. He thinks the fact that a Kickstarter turns the development process into a news story, and the PR that comes with it, is exciting, "making of the game becomes something much more public and open so that's really interesting" but as a studio that develops music games things could be more complicated for Echo Peak. Add in a recording artist and their legal team, and it's a whole different game.
"I definitely think we will do it in the future, assuming there isn't some horrendous backlash and it stops being a thing that you can do."
We'll keep checking in on 2012's new kids as they become 2013's indie veterans, but for now at least, the future is looking very bright.