Rare and Free Radical vets form Crash Lab
New studio from Steve Ellis, Martin Wakeley and Lee Musgrave is working on three iOS games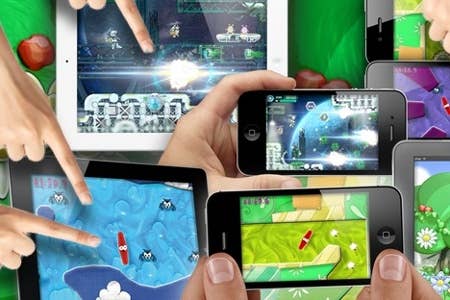 A group of Free Radical and Rare veterans have formed Crash Lab, a new studio with three iOS titles already in development.
Crash Lab's founding members are led by Steve Ellis, co-founder of Timesplitters developer Free Radical Design and its managing director until Crytek acquired the studio in 2009. Prior to that he worked at Rare, where he wrote the multiplayer modes for the N64 classic GoldenEye 007.
Ellis is joined by Martin Wakeley, a designer and producer at Rare who left for Free Radical after the studio was acquired by Microsoft, and Lee Musgrave, the former head of art at Rare and the man responsible for the design of Xbox Live's Avatars.
Crash Lab was formed in November 2011, and has already established partnerships with a number of different collaborators and companies.
"It's an exciting time to be making games," Ellis said in a statement. "It's great to have thrown off the shackles of traditional console development and to be able to enjoy the creative freedom of working on titles without exhaustive development cycles.
"We are working with some great people and we are looking forward to sharing more details of our exciting projects very soon."