Stalker 2 is dead, Survarium born from the ashes
Developers from GSC Game World have formed a new studio, Vostok Games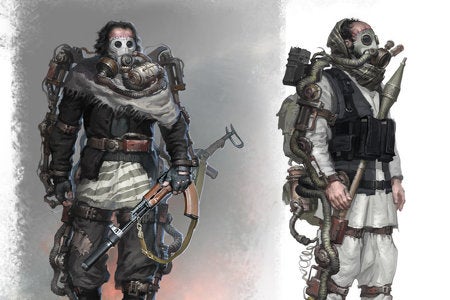 A number of employees from the now-defunct developer of S.T.A.L.K.E.R. 2, GSC Game World, have formed a new company, Vostok Games. The new studio is hard at work on a free-to-play MMO called Survarium. The game will be developed on the studio's new Vostok Engine and planned for a late 2013 release.
"Despite no official continuation of [S.T.A.L.K.E.R. 2] it looks like the ideas and spirit will live on in the team's new game - 'Survarium'" said the developers in a tweet from GSC's Stalker account.
"Our company appeared in March 2012 in Kiev. Ten years earlier, when at GSC Game World we started developing the renowned S.T.A.L.K.E.R. game series and continued working on it until December 2011 when the studio was unexpectedly shut down and the S.T.A.L.K.E.R. 2 project - frozen. We did not reach agreement with the rights owner regarding the use of S.T.A.L.K.E.R. brand, that's why we made the decision to move forward as an independent studio with a new project. That day became our starting point for Vostok Games," says the company's official homepage.
Like S.T.A.L.K.E.R., Survarium will take place in a ravaged environment with players struggling to survive. Unlike S.T.A.L.K.E.R. 2, the game should actually be out eventually. We wish Vostok good luck in their development efforts.