Call of Duty: Modern Warfare 3 completes crucial year-end release slate
Activision's promises "blockbuster sequel" as console firms look for Q4 boost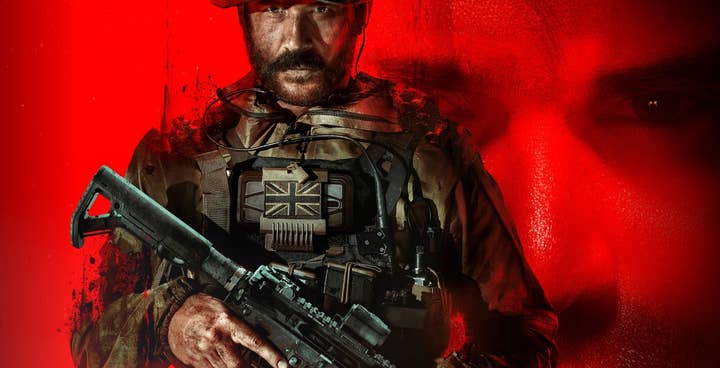 Sign up for the GI Daily here to get the biggest news straight to your inbox
Today's reveal of Call of Duty: Modern Warfare 3 will cement the all-important Q4 line-up that may prove crucial in boosting console sales this Christmas.
Xbox sales have been slow this year, dropping 13% in the most recent quarter, and while PlayStation's sales are good, Sony has said they were below expectations.
However, Sony COO Hiroki Totoki assured investors during a recent earnings call that the market should be energised by the Q4 line-up, specifically referring to PlayStation exclusive Marvel's Spider-Man 2 as well as "major third-party titles" scheduled for release before Christmas.
In addition to blockbusters like Spider-Man, there are two yearly staples in the Q4 line-up: FIFA and Call of Duty, which are often the two best-selling games every year in several markets.
While we knew this year's FIFA would be replaced by EA Sports FC, there was uncertainty around Call of Duty after reports last year suggested there would be no new entry in 2023 - a first since 2005.
Activision Blizzard later stated in multiple earnings releases that there would be a premium release in the series in Q4 this year, but reports suggested this title would be a fleshed-out expansion to last year's Modern Warfare 2.
Activision Blizzard has since revealed the title is Call of Duty: Modern Warfare 3, releasing on November 10, and is preparing to fully unveil the game today via its free-to-play shooter Call of Duty Warzone at 10.30pm PT/1.30 pm ET/6.30am UK.
In a blog post, the publisher claimed its plan to produce back-to-back Modern Warfare games has been "years in the making" with developer Sledgehammer Games and Infinity Ward collaborating on a "blockbuster sequel" since the beginning of development on Modern Warfare 2.
While the post does not directly address previous reports that 2023's Call of Duty is a souped-up expansion, Activision did emphasise that Modern Warfare 3 will have a brand-new campaign, the "largest Zombies offering to date," and post-launch live seasons of additional content.
The confirmation of a full-price Call of Duty in November will offer comfort to retailers and the industry in general, especially as Modern Warfare 2 broke the series' revenue records last year. It saw the biggest opening weekend in Call of Duty's history at $800 million, and was the fastest entry in the franchise to make $1 billion.
Other key releases expected to lift the market include Starfield, Spider-Man 2, Assassin's Creed and Super Mario Bros Wonder, as well as new entries in popular series such as Mortal Kombat, Sonic, Forza, Alan Wake, Cities Skylines and more.
For a more detailed look at the potential blockbusters of this holiday season, check out our analysis here.
2023 has proven to be an odd year for the games industry. On the one hand, games such as Hogwarts Legacy, Zelda, Diablo 4 and now Baldur's Gate 3 have enjoyed record-breaking launches.
But on the other, many companies have posted mixed financial results due to falling engagement after the pandemic. The games market also faces ongoing challenges caused by high inflation and global economic uncertainty, partly attributed to the war in Ukraine.
Earlier this month, Newzoo predicted the market will return to growth this year following a slight decline in 2022. Global games revenues are expected to grow 2.6% to $187.7 billion, with console being a key factor in that growth.
Sign up for the GI Daily here to get the biggest news straight to your inbox