Building a better Minecraft - and a better world | GI Live Online
Franchise boss Helen Chiang explains how "evil Microsoft" retained the game's indie spirit and aids conservation efforts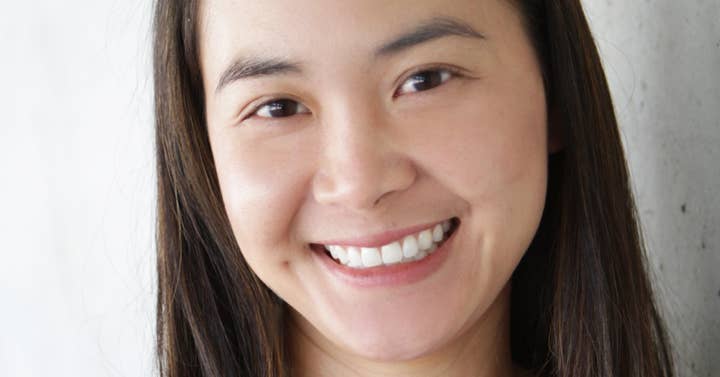 Minecraft is the biggest success story to date for indie games, where its sandbox allowed infinite possibilities for its players. With over 200 million copies sold, it's the highest selling game of all time.
So when Microsoft acquired the game and developer Mojang in 2014 for $2.5 billion -- the most expensive video game studio acquisition at the time -- it sent shockwaves for not just the players and the studio but through the whole games industry.
Head of Minecraft Helen Chiang was only too aware what was going through people's heads at this news, as she charted this seismic shift in the franchise's journey in this year's GI Live Online.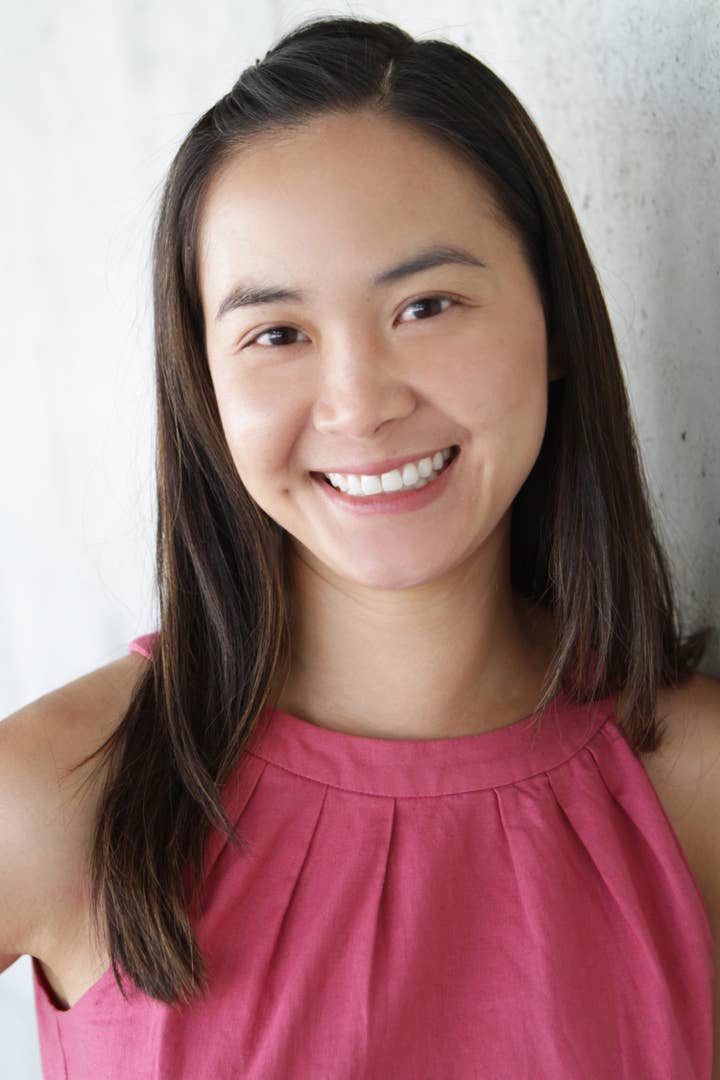 "Internally, the development team who had poured their vision, creative direction, and hearts and souls into developing this very successful indie game wondered how quickly and how badly will evil Microsoft ruin Minecraft," she says.
Mojang was, of course, the first of many studio acquisitions for Microsoft, which have since included former indies Ninja Theory, Compulsion Games, and Double Fine, as well as publishing giant Bethesda, but Minecraft's acquisition presented a unique challenge and predicament.
"How do you continue to nurture and grow a beloved independent game, and keep its independent spirit in essence, while honouring the unique team of people who created it, and the hundreds of millions of players who loved it?" posits Chiang.
The answer then was anchored in the notion of stewardship. "As Microsoft, we recognise that while our company may own the game and the IP, we ultimately became stewards of this vast world," she continues. "[We're] responsible to this very important community of players who sought to explore their curiosity, creativity, and connections through the game."
But Minecraft's community exists across platforms, so rather than just keeping it in Microsoft's ecosystem, the plan wasn't only to keep selling the game on multiple platforms like PlayStation and expanding to others like Nintendo Switch, but to enhance it. This is where Minecraft's driving mantra, "Better Together," was born.
"Better Together meant not only ensuring that Minecraft would continue to be available on the platforms that our players care about most, but also that they could all connect to each other and create together," explains Chiang.
"Internally, the development team who had poured their hearts and souls into this very successful indie game wondered how quickly will evil Microsoft ruin Minecraft"
This meant investing in a new codebase that allowed that new updates would be delivered for the whole community at the same time regardless of the platform or device they're playing on. This in turn paved the way for opening Minecraft for cross-play between platforms, whether on PC, console or mobile, and other online games have been following suit since.
"This democratisation of devices and unification of play ensure that everyone had a place, no one felt left out or walled off from the rest of our rich and engaging global community of players."
Stewardship was also about enabling the community to be creative and making a safe space for play. "We wanted to do more than reach a broad audience, we wanted them to be engaged and to be involved," Chiang continues.
Minecraft has always thrived on creation where the game's active modding communities would create new content, character designs and adventures. "But it wasn't always easy to find or install these creations and many players were uncertain about the safety of downloading content from community sites. So we knew we needed to bridge the gap between the players who wanted to experience this content confidently and safely and the creators who deserved an audience for their creativity and compensation for their hard work."
This gave birth to the Marketplace in 2017, a secure and accessible way for players to browse, buy and playing community-created content within Minecraft itself. "Today, the Marketplace has an ever-growing catalogue of high quality community-crafted goodies that lets players support their favourite creators," Chiang adds. "We also curate the content to ensure it meets our safety and quality standards so that players can feel confident participating in these experiences."
From starting with just nine partners when the Marketplace launched, there's now hundreds of diverse individuals and teams dedicated to creating content for the community, not just hobbyists but people making a career out of their passion for creation. Naturally, that also greatly benefits Microsoft's business as well.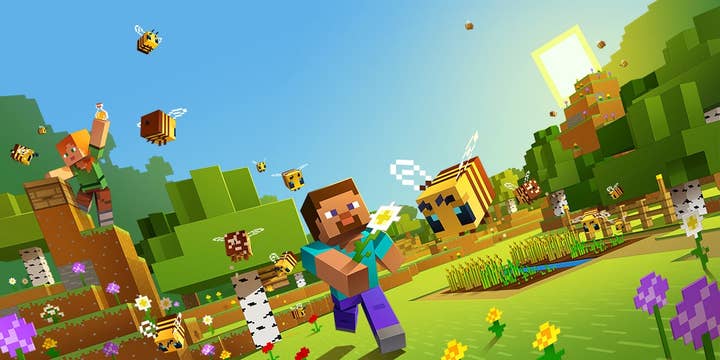 "Players love the Marketplace and are more engaged than ever, playing an average of twice as long after their first Marketplace purchase, and they're four times less likely to turn away from the game after making a purchase," Chiang explains. "With Marketplace partners actively creating new experiences, we're no longer hindered by our own development cycles. We don't release a new game every three years. We release new content every single week."
Being part of the Microsoft family has also provided the Minecraft franchise with new technology and resources to expand in other ways that it never would have been able to do as an indie. These included new services like Minecraft Realms, enabling users to host their own private servers, or new spin-offs like dungeon-crawler Minecraft Dungeons.
"We stand for the planet and for ensuring that the real world in the future is at least as habitable and beautiful as the one that we know and love today"
Another vital part of stewardship has not just been expanding to other games but the real world -- not including Minecraft Earth, which is unfortunately closing next month. More successful and impactful however has been getting Minecraft into classrooms as a game-based learning platform.
"Minecraft: Education Edition promotes creativity, collaboration and problem solving in an immersive digital environment, that gives students the opportunity to be the experts," says Chiang. "Play helps learning stick, whether students are learning the ropes of programming, taking a journey through biodiversity and extinction, or learning chemistry by creating a helium balloon with the goal of making a pig fly. With the shift to virtual learning during the pandemic, creating inclusive and engaging digital experiences for students has become even more important and impactful."
Beyond that, Mojang's nonprofit Block by Block partnership with the UN Habitat, which uses Minecraft as a tool to help people in undeveloped countries to contribute to their neighbourhood development and design. Extending Minecraft's influence into the real world also means that the platform is used to inspire change in the world, as Chiang believes they have a responsibility to fight for racial, social and environmental justice.
"We're investing in and supporting other organisations that work to right these wrongs," she says. "We stand for the planet and for ensuring that the real world in the future is at least as habitable and beautiful as the one that we know and love today."
Minecraft's support for the planet is evident through updates like Coral Crafters and Buzzy Bees where partnerships with charities The Nature Conservancy and the World Wildlife Fund respectively means what players buy, learn and experience in game goes towards helping the real world, from restoring the ocean's coral reefs to saving the declining bee population.
"We can show and teach players in the virtual realms, with characters, quest, code and features, but we must also act in real life to truly make a difference, and promote the organisations and causes that encourage those same values and behaviours, making the imagined a reality," says Chiang.
Far from a big corporation diminishing its essence then, Microsoft's stewardship of Minecraft has meant that the franchise is bigger than ever while actively being a force for good not just for its community but also in the real world.
"Like all living things we've done so by evolving and integrating, by learning and growing up," Chiang concludes.
"What we've learned so far in this journey is that when we include everyone, enable diverse voices and contribution, ensure safety and security, encourage and reward innovation, all with an eye toward building the minds and creativity of real people, it benefits us all. And this is how we build a better world."
You can watch Chiang's full talk below: