Minecraft Earth shutting down
Just over a year after launch, Mojang says it will pull the plug on its mobile AR game June 30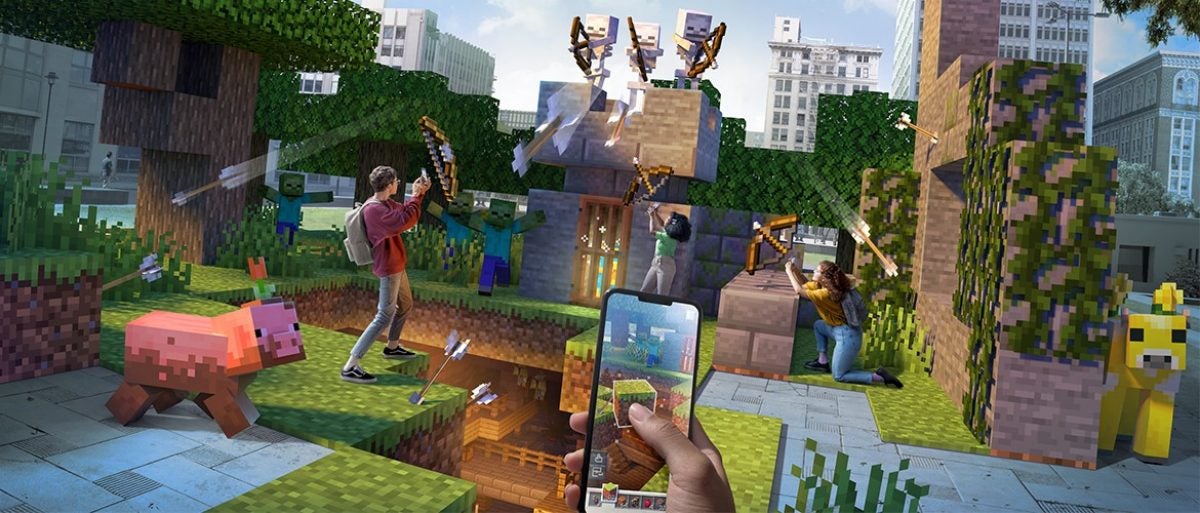 Minecraft Earth's days are numbered, as Mojang today announced it is releasing the mobile AR game's final update today, and will be sunsetting it entirely later this year.
"Minecraft Earth was designed around free movement and collaborative play - two things that have become near impossible in the current global situation," the company said in a blog post. "As a result, we have made the difficult decision to re-allocate our resources to other areas that provide value to the Minecraft community and to end support for Minecraft Earth in June 2021."
The game's final update adds new content, removes real-money transactions, and reduces the time and virtual currency costs for crafting and items.
Any player who has ever spent money on Minecraft Earth will receive a token to download the Bedrock edition of Minecraft on their mobile device. Those whose accounts have a paid ruby balance as of today will also receive Minecoins that can be used in the Minecraft Marketplace and character creator.
Minecraft Earth launched in the US on November 12, 2019, with Sensor Tower reporting that it saw 1.4 million downloads in its first week.
After various regions around the world instituted COVID-19 lockdowns last March, Mojang rolled out a number of changes intended to make the game easier to play from home.