Behaviour Interactive forms new UK studio with former AntiMatter Games staff
EVP Wayne Meazza tells GamesIndustry.biz that Cornwall-based team will "enhance our existing capabilities"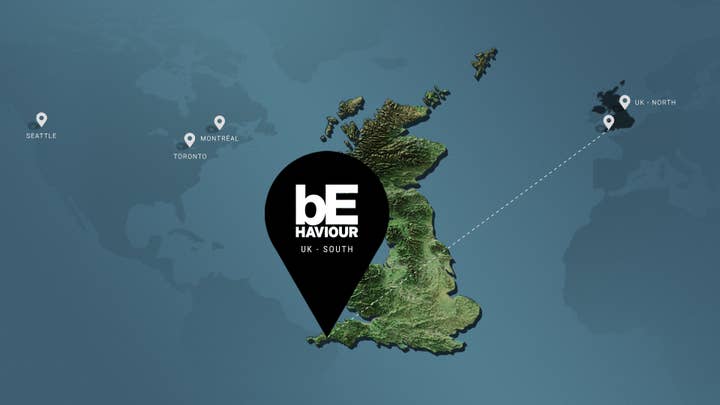 Sign up for the GI Daily here to get the biggest news straight to your inbox
Dead by Daylight developer Behaviour Interactive has opened a second studio in the UK, this time in the town of Truro, Cornwall.
The initial team at Behaviour UK South is comprised of former employees from IGI Origins developer AntiMatter Games, which was closed down by its parent company EG7 this year.
AntiMatter Games' former CEO Rich Barham will serve as general manager for the new Behaviour studio. The team currently stands at 40, but there are plans to recruit more.
"Fundamentally, Truro is a beautiful place with a good standard for quality of life – that's important to Behaviour," Wayne Meazza, EVP of Behaviour's Services division, told GamesIndustry.biz.
"It was also an opportunity to help a talented studio and give security to people in the UK games industry who were in danger of losing their jobs. We had an opportunity to meet key members of the AntiMatter team through the interview process. Their culture was similar to Behaviour - an environment where people can grow and learn, with emphasis on a good work-life balance. We wanted to help preserve that."
AntiMatter Games was known for Rising Storm, a standalone expansion pack for Red Orchestra, which was followed by a sequel. The team also contributed to the development of 2K's Evolve and the Killing Floor series.
"It was an opportunity to help a talented studio and give security to people who were in danger of losing their jobs"
While Meazza is unable to give project specifics, he said that the team's experience and skill with first-person shooters is what initially attracted Behaviour to the studio.
"However, it's too early to talk about what they might be working on," he said. "It's also important to keep in mind that we don't take an approach of 'one studio per project'. Instead, how we structure teams very much comes down to passion and expertise. We're one company under the Behaviour banner, not many little studios, so it's never about any one project - it's about distributing development.
"Antimatter's experience with creating first-person shooters will certainly be an advantage, but we don't want to pigeonhole the studio because they have a lot of diverse talent. It's whatever work we've got going on that they are skilled and passionate about."
The studio opening follows the acquisition of Middlesborough-based SockMonkey Studios in February, which has since been renamed Behaviour UK North.
We spoke to Meazza, SockMonkey co-founder Bob Makin and Behaviour CEO Remi Racine about the company's ongoing expansion and transformation, with other studios in Toronto and Seattle (the latter being Midwinter Entertaiment).
When asked how the two UK studios might work together, Meazza said: "The ability to work locally in the same time zone is a big benefit for Behaviour UK - North and Behaviour UK - South. However, it's not going to be exclusively those two studios working together. We want all Behaviour studios to work together at the global level."
Both UK studios will be part of Behaviour's wider services division and work on games for other publishers and developers. They also bring the company's headcount to over 1,200.
"We've got talented people all around the world with different skills and specialities, so didn't lack any particular skills before this studio opening," said Meazza. "What the Antimatter team do is enhance our existing capabilities.
"We're expanding as 'the new kids on the block' in the UK. We can step up and help the local games industry grow where possible, bringing in more opportunities and jobs. We're super proud to be part of that."
Sign up for the GI Daily here to get the biggest news straight to your inbox