BAFTA Breakthrough Brits: "The initiative that changed my life"
The Chinese Room's Alex Grahame and Unity's Liz Mercuri tell us how programmes like this can transform your career
For years, the British Academy of Film and Television Arts has been running a programme designed to highlight the most promising up-and-coming talent from the UK's creative industries.
While best known for handing out heavy, shiny faces at its awards nights, the Breakthrough Brits initiative has been something of a quiet fixture in the Academy's calendar as it selects up to 20 talented newcomers and offers them a year-long programme of mentoring, expert guidance and other career-defining opportunities.
The Academy's moniker may specify film and TV but Breakthrough Brits also encompasses the games industry too, with past winners from our sector including Monument Valley dev Dan Gray, former Media Molecule designer Rex Crowle, and SpiritAI's Mitu Khandaker-Kokoris - all selected by a varied panel of industry experts.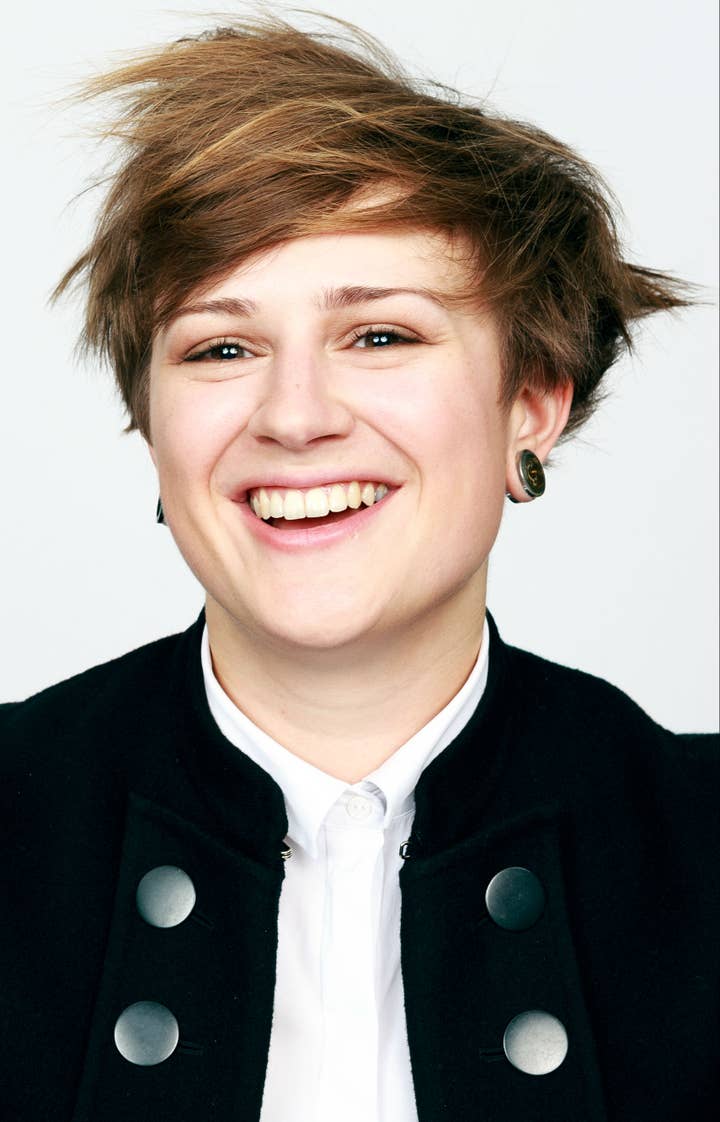 Last year, The Chinese Room artist Alex Grahame was among the rising stars chosen from the games industry and 12 months on, she says the experience has "influenced my career immensely".
"The 1-to-1 mentoring is the main thing that I have taken away from this," she tells GamesIndustry.biz. "I have made connections with industry experts that I would never have imagined. You get out as much as you put in, and the more you engage with the program, the more benefits you'll receive. I had the opportunity to attend the BAFTA Games Awards this year and other exclusive events and having that presence and involvement in the games industry is so necessary for someone at the beginning of their career."
Applications for the 2017 Breakthrough Brits, this year in partnership with Burberry, closed yesterday. However, a second sister scheme - The BAFTA Scholarship - is still open to all until Monday, June 12th.
This offers each winner up to £12,000 towards their tuition fees for an industry recognised course - plus, as with the Breakthrough initiative, mentoring and access to events and network opportunities.
Liz Mercuri was one of the games-related BAFTA Scholars in 2016. She says: "I met people who greatly inspired me and instilled positivity. I was able to engage myself in the games industry whilst also studying, which meant that my studies were enriched and I was constantly reminded that the games industry was the right one for me. By speaking with and learning from veterans of the industry, I was learning both inside and outside my course and the culmination of that knowledge and experience was priceless.
"The scholarship also gave me insight into what the industry would require from me, in terms of skill and attitude"

Liz Mercuri, Unity
"For someone new to the industry too, such as myself, the scholarship was a fantastic bridge to entry. It prepared me for the industry by allowing me to immerse myself in it at my own pace, in terms of not only required skills, but also culture and collective goals and aspirations. This works two ways, though. The scholarship also gave me insight into what the industry would require from me, in terms of skill and attitude, so I could better prepare myself to contribute back."
She now works as educational evangelist for Unity, helping to encourage more young people to explore career possibilities in the games industry, telling us the scholarship has "done wonders for my confidence". She goes on to say "[I] simply wouldn't be in the awesome position I am in without it."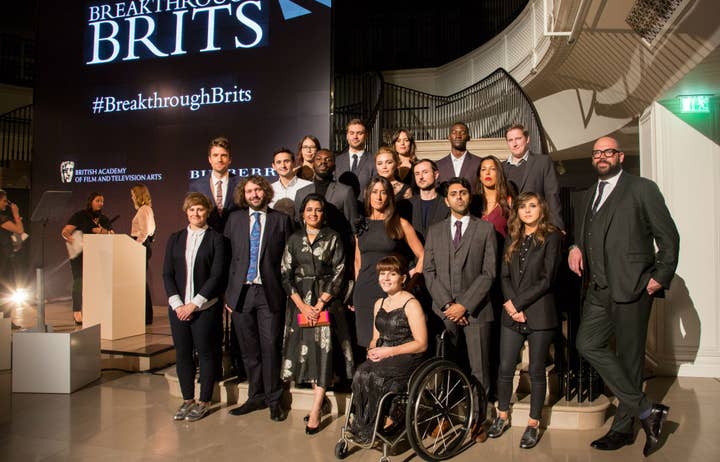 The mentorship aspect of both schemes is one Mercuri and Grahame agree is invaluable. The former was assigned Lizi Attwood, a games programmer who has worked on titles such as mobile shooter Call of Duty: Strike Team.
"The time, dedication - and patience - that she invested in my programming skills and career development was absolutely incredible," says Mercuri. "I am forever grateful."
The reason one-to-one time with these mentors is so important is that it brings new talent into contact with some of the role models they follow. And, as Mercuri goes on to say, role models are becoming a vital part of attracting new talent to this industry and plugging the skills gap.
"It is important to highlight individuals for the role that they play in the larger team, how they work with other disciplines and their transferable skills"

Liz Mercuri, Unity
"Role models are so important," she says. "It is important to highlight individuals for the role that they play in the larger team, how they work with other disciplines and their transferable skills. As part of my scholarship, I had the pleasure of meeting Jade Raymond. She was wonderful and offered me fantastic advice - much of which, based on my questions, were very role-specific - but she gave great insight to how those skills would fit into a larger team.
"There are so many positions in the games industry and having role models in each of them, to encourage new talent and show the diverse range of skills across the industry is so important to encourage new talent."
But the impact of initiatives like BAFTA's stretch beyond the personal and career development of the individuals chosen to participate. The winners emerge at the end of the year as role models themselves, with Grahame arguing that the variety of those chosen helps to highlight the broad range of people working in the industry - helping to solve the often-discussed diversity issue that surrounds the global gaming workforce.
"To be recognised as someone who is creating progressive change in the games industry gives me further support as a role model to continue changing the industry to make it a more inclusive environment," she says. "The connections you make and the possibilities to collaborate with well-established professionals in the industry would never have been possible without Breakthrough Brits. I would recommend anyone who wants to make positive change in the games industry apply.
"Only with diverse role models represented publicly can we encourage more people to consider games as a career."
"The games industry needs to support anyone from a marginalised group. This is not the responsibility of the individual to make their situation better"

Alex Grahame, The Chinese Room
She continues: "The games industry needs to support anyone from a marginalised group. This is not the responsibility of the individual to make their situation better. It should be the people around them helping them to make the games industry a more diverse environment."
The BAFTA programmes are interesting for focusing on individuals. Typically, it is the team or company behind a game that is recognised for its success, and accelerators and incubators are all geared towards nurturing the skills of multiple developers, not just individual ones. Grahame believes that BAFTA's approach is key to humanising the process of video game creation and highlighting the true talent that goes into each product.
"It's important for the public to understand that people make games," she says. "It is a commercial industry, but it's also full of incredibly talented and creative individuals that are making innovative experiences. Making games is difficult, but it is also such a rewarding career. Having a diverse representation of people recognised by schemes like BAFTA Breakthrough Brits shows younger people and other developers that anyone can make a career in games. The games industry needs diverse voices to make the working environment and ultimately the games more inclusive and represent a wider audience."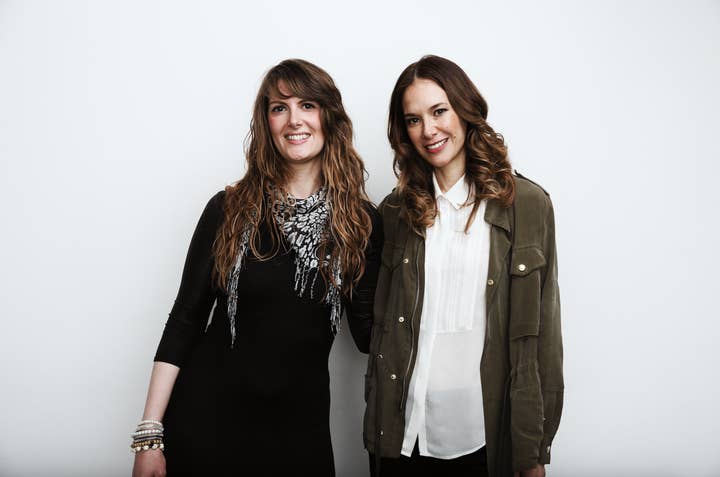 The fact that BAFTA gives as much prominence to games as it does to film and TV also helps ensure our industry is on a level playing field with other forms of entertainment. Winners and scholars receive the same amount of support, regardless of which market they come from, and more initiatives such as this can only help negate some of the stigma that still dogs the world of video games.
"My lovely mum was horrified when she discovered that I wanted to work in games"

Liz Mercuri, Unity
"My lovely mum was horrified when she discovered that I wanted to work in games," says Mercuri. "But this is because the incredible transferrable skills required to work in the industry aren't common knowledge, because games and the wonderful emotive experiences they create aren't recognised as art. But film and TV are.
"There is also so much that, as creative industries, we can all learn from one another and add new dynamics to our fields. Virtual reality, a step further in immersion and interaction, is something which film-makers are only just experiencing but something which games have been conquering for years. The games industry is an open and collaborative industry with great innovative minds. We could share so much with other industries and learn so much from them too."
While it's commendable that BAFTA runs such schemes, it's crucial that other organisations around the world do what they can to nurture new talent in the games industry. Mercuri observes that, particularly in the UK, games firms are already doing plenty to highlight the various career paths open to newcomers: Unity's free education licences, regional university programmes such as Games Britannia, UKIE's Digital Schoolhouse and, of course, the trade body's twice-yearly Careers Bar at the GamesIndustry.biz Careers Fair.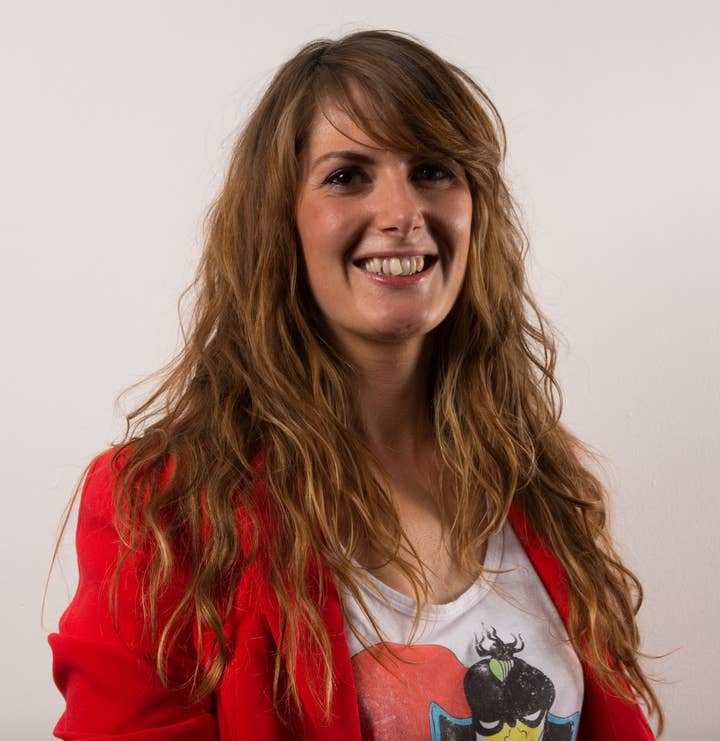 "Personally, I think that the games industry are doing a great job of encouraging new talent and it is an iterative process," says Mercuri. "From the inside, it is showing that games are a viable career option by showcasing the great games that are having an insight into the teams who have made them.
"From the outside, it is reducing the stigma associated with games but with computing being adopted in the curriculum from an early age and games continue to be recognized as a viable career option, I feel that this will gradually change."
Grahame reiterates that using these events and programmes to show a broad range of role models will further help address the diversity issue: "As Geena Davis said: 'If you can see it, you can be it'. This is my ethos and mantra to any people in a marginalised position. As a queer woman in a male dominated games industry, you don't often have the support and encouragement of the people around you. The only way we can make the games industry a more diverse space is by giving different types of people a voice and encouraging people from all walks of life to consider games as a career."
While Breakthrough Brits has closed for this year, Grahame urges devs in any position to consider applying in 2018: "Don't undervalue yourself - you don't have to be at the peak of your career and you aren't expected to be either. The course is designed to celebrate and encourage the growth of new talent. Reach out to people around you and ask them to be a reference for you. Make people aware that you are wanting to apply and ask them to help support you in the process."
Mercuri, meanwhile, is keen to see more young people try the BAFTA Scholarship: "You regret those things you didn't do more than those that you did. Don't be afraid, don't think that it's impossible and never think that you're not good enough. Words cannot describe how much this scholarship has changed my life, you can only experience and feel it for yourself. I urge you to apply and experience this for yourself."