Avalanche Studios finds the line between AAA and independence
Following its acquisition by Nordisk Film and a fine showing at E3, the 15 year-old Swedish studio has an even brighter future ahead
In its own small way, Avalanche Studios won E3. While there were bigger games and flashier demos to be found, the Swedish developer emerged from the show with three very promising games: the fourth game in the Just Cause franchise, the co-development of Rage 2 with id Software, and a brand new IP it intends to self-publish, Generation Zero.
In a sense, this was expected. When we met with CEO Pim Holfve at the Nordic Game Conference last month, it was clear that Avalanche had big plans - bigger even than Rage 2, which was announced in the days before we met. Exactly what the news would be was unclear, but few could have guessed it would be three things all at once: a new Just Cause, a new IP and, most surprising of all, a new owner in Nordisk Film.
"My biggest worry is that there are so few independent AAA studios around," Holfve said when we met at NGC. "We're one of the only big ones."
As the wholly-owned subsidiary of a large media company, Avalanche can no longer be seen as truly independent. However, the nature of Nordisk Film's investment strategy for games means that it will be able to pursue the exact same goals, without the looming threat of meeting the same end as all the other AAA independent studios that are no longer around.
"The companies we invest in, we want to be part of them for decades"

Martin Walfisz
Nordisk Film is one of the oldest film companies in the world, Martin Walfisz tells me, having been founded in Copenhagen in 1906. It has been part of the Danish media corporation Egmont since 1992, but the move into games only arrived relatively recently.
"They'd been around for so long: books, movies, TV, newspapers, etc. It was so obvious that the missing thing was games," says Walfisz, who founded Massive Entertainment, and joined as senior partner of Nordisk Film Games 18 months ago. "The challenge has been how to get into an industry that's moving so fast, with different dynamics to what they are used to - some similar, but also some different dynamics."
The process of Nordisk Film finding its feet as an investor has been evident in the pages of this website: there was a $10 million investment in Avalanche just over a year ago; a $5 million minority stake in Reto Moto, which was started by a founder of IO Interactive; €15 million in Star Stable Entertainment, an online gaming platform catering squarely to a female audience.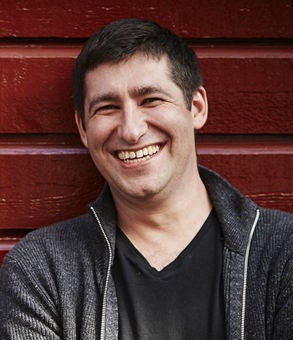 "As long as Egmont's board of directors thinks the proposal makes sense then we can invest," Walfisz says, adding that all investments are made from the Egmont balance sheet rather than a set fund. "I don't know how much cash or cash equivalents Egmont has, but there's a lot of money there."
Walfisz claims that Nordisk doesn't have "an investment thesis" as such, its list of requirements being relatively short. The one essential is that the company is based in the Nordics; beyond that the most appealing targets are generally experienced teams or teams backed by experience, either self-publishing or moving swiftly towards it, with a focus on building - wait for it - games as a service. It is not interested in the casual market typified by Candy Crush and its ilk.
"It's not in our DNA as Nordisk film, and it's not in our expertise to pick the winners in that space," Walfisz says. "Time will tell, but we think we're better at deeper experiences. Not necessarily narrative-driven, but experiences where there's deeper engagement over a longer period of time.
"We're not a typical investor in that sense... We're not a pure startup investor. We need to see that there's some sort of momentum, so we can come in with money, but also our knowledge and our network, and see if we can accelerate that momentum."
"Even though the company is celebrating 15 years this year, we have the feel of a big garage studio"

Pim Holfve
Nordisk is taking a much longer view than VC investors, who made a great deal of money from casual-leaning Nordic companies like King and Supercell. It is looking for experiences that encourage deep engagement over long periods of time, and it sees its own role in much the same way.
"The companies we invest in, we want to be part of them for decades," Walfisz says. "We believe we can have the same agenda as the founders of the studio. Instead of investing and then three years down the road needing an exit and pushing them in that direction, as long as they're making great games - and obviously we want to see profit - then we're just going to be supportive."
In this context, Nordisk's decision to purchase Avalanche outright makes more sense. The Swedish developer had made its intention to move toward self-publish clear long before the initial $10 million investment, and it had a long and respected track record. What it needed was to gather momentum, Pim Holfve says, a fact that became clear soon after he became the first ever CEO of Avalanche three years ago.
"What Nordisk Film brought is that it actually made us mature much faster," Holfve says. "Even though the company is celebrating 15 years this year, we have the feel of a big garage studio. We like that, we cherish that, but at the same time we needed more structure to grow the business. Games are still the core - we will stay true to that - but the business is a support function."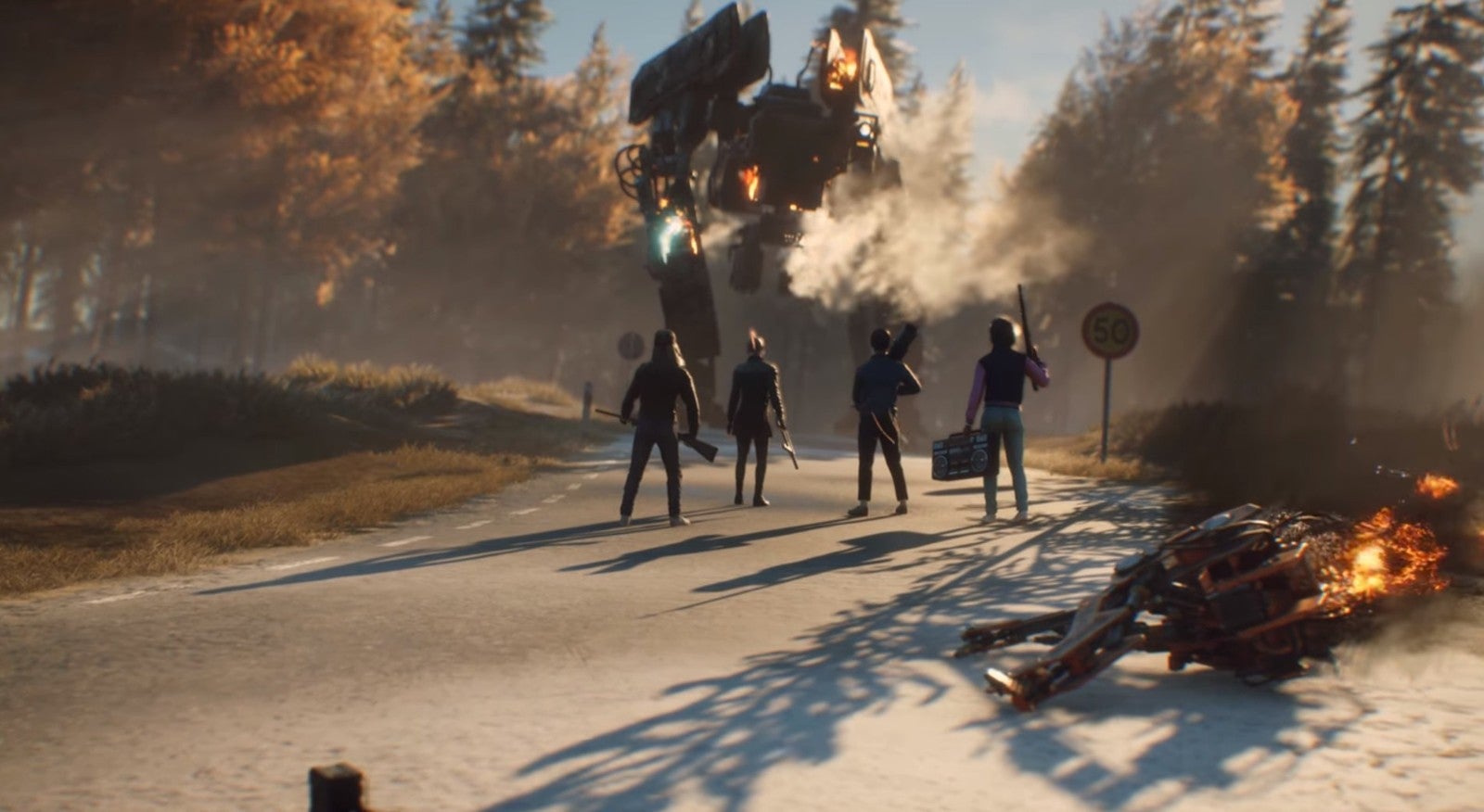 Nordisk's "help in the boardroom" has been invaluable, and the money in the bank from the investment provided the necessary stability to start thinking longer term and making clearer steps towards the self-publishing model it used for theHunter: Call of the Wild. A part of that process is growth, with a new office in Malmö (the third Avalanche studio after Stockholm and New York City) set to push the company's headcount from 330 to more than 400 people.
Just Cause 4 and Rage 2 are part of the reason for that growth, but its self-published games will be even more important to Avalanche's future - and, without that piece, it seems unlikely that Nordisk would have decided to acquire the business outright. Previously, Holfve says, the company would not have been able to handle the number of games it is now developing, but its investment in leadership over the last few years has opened up new possibilities.
"We have six projects right now, of different sizes. Four or five years ago that wouldn't have been possible"

Pim Holfve
"Historically, we've been really bad at running multiple projects. It made it easier to have two locations [Stockholm and New York], but we've been very, very heavy on the top - a few people trying to run the projects simultaneously. Now we push down the leadership to executive producers and senior producers, who run the projects as their own businesses - we give them a bigger mandate. It's working really well for us.
"We have six projects [running concurrently] right now, of different sizes. Four or five years ago that wouldn't have been possible. We're focusing a lot on growing leaders."
When the Malmö office was announced, Avalanche said that it would be working on "relatively small, flexible products." With a game like Just Cause 4 also in development, however, the word "small" is very much open to interpretation. Holfve laughs at the idea.
"That's a big ass project, " he chuckles. "So smaller than that."
Indeed, theHunter: Call of the Wild is very much the scale that Avalanche is aiming for with its self-published games. "One might say 30 per cent of a AAA product," Holfve adds. "Also, it's our ambition with all of our self-published games that they will be run as a service. They will grow with free and paid DLC, so it will be up to the player what their experience will be over time."
This includes Generation Zero, a post-apocalyptic online shooter that made its debut at E3 this year to an enthusiastic reception. And like all of Avalanche's games, Generation Zero is being built with the APEX engine, the strength of which is fundamental not just to the company's self-publishing efforts, but to its entire philosophy as a studio.
"That tech is our DNA," Holfve says. "It's solely built to create big, beautiful worlds. We've been evolving that since day one. It ties in so nicely with our company credo: 'if you see it you can go there, if you poke it, it reacts.'
"That needs to be part of all our games."