Amazon acquires Double Helix
Update: Microsoft will continue support of Killer Instinct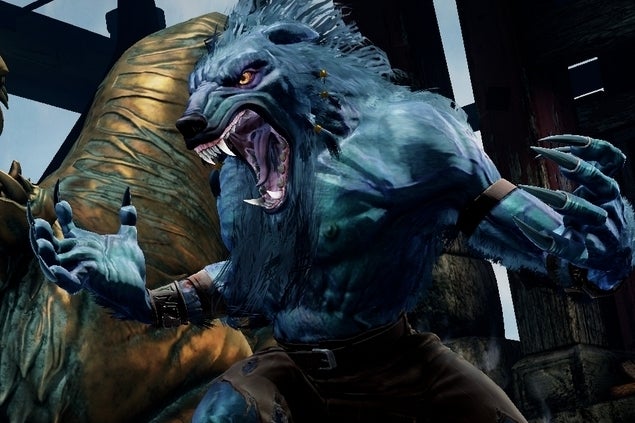 Update
Microsoft will continue to support the Xbox One title Killer Instinct, and will work with a new developer on the title. The news came as fan of the game wondered if the acquisition of developer Double Helix would negatively affect the game.
"We have thoroughly enjoyed working with Double Helix and wish them success in their next endeavour," a Microsoft spokesperson told Eurogamer.
"We want all of our loyal fans to know that the Killer Instinct team at Microsoft is not changing and that the franchise will remain with Microsoft Studios. We remain dedicated to delivering a great experience and plan to announce our new development partner soon. We're excited about the future of this popular franchise."
Microsoft Studios boss Phil Spencer added that there was "a plan in place for this transition."
Original story
Amazon has confirmed rumours that it's acquired game development studio Double Helix, which is best known for console titles Silent Hill: Homecoming and Killer Instinct.
"Amazon has acquired Double Helix as part of our ongoing commitment to build innovative games for customers," the retail giant told Techcrunch.
The financial details of the deal have not been disclosed, but the deal is thought to include both talent and IP. Amazon has had an internal game studio since 2012, creating games like Air Patriots for mobile, but the addition of a console developer to the mix will no doubt fuel rumours that Amazon is planning to release a console of its own.
It was August last year when the first reports of the console came through, which predicted an Android-powered console by the end of 2013.
Amazon Game Studios picked up an interesting hire around the same time, appointing the director of narrative design for Microsoft Game Studios Eric Nylund. "I'm moving on to create something truly extraordinary. New company. Bold vision. Entertainment for the 21st century," he said of the move.
Double Helix has yet to comment on the deal. The company was founded in 2007 when The Collective and Shiny Entertainment merged, and currently employees around 75 people.