Activision Blizzard staff reportedly bracing for layoffs
Slowing sales and the loss of Destiny could lead to hundreds of jobs being cut in the next 48 hours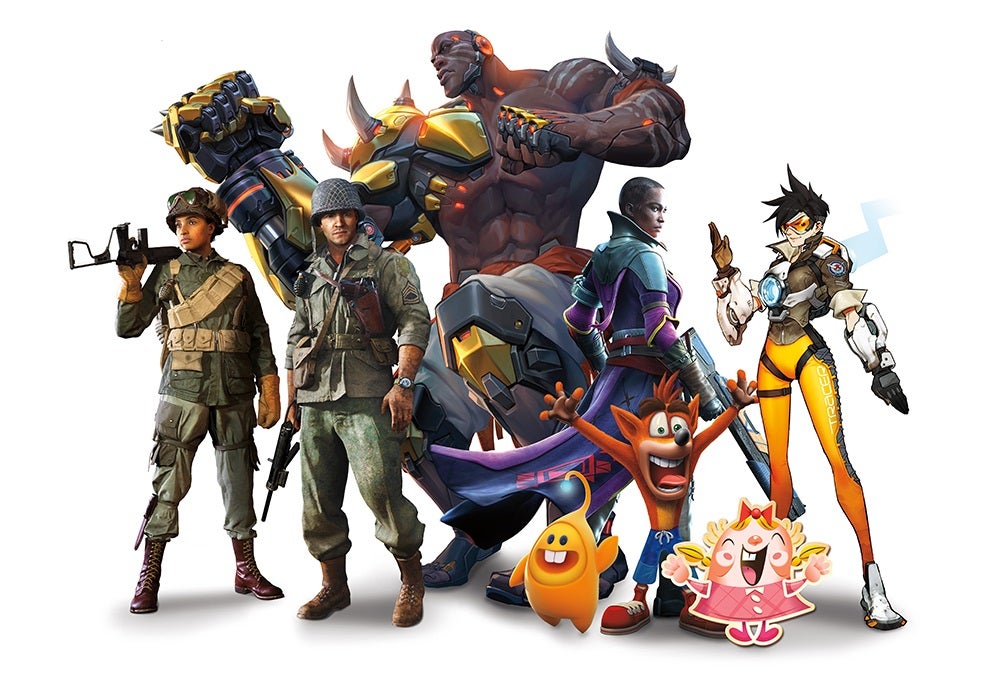 Reports have emerged that Activision Blizzard is preparing large-scale redundancies in the next couple of days.
Both Bloomberg and Kotaku cite sources close to the matter, who claim the publisher is preparing to restructure in order to centralise functions and improve profits following recent financial disappointments.
Hundreds of jobs reportedly hang in the balance, and the cuts are expected to be made before Activision declares its financial results tomorrow.
The publisher has suffered a rough few months of late. It was among the four AAA firms that have seen their share prices drop in the last week -- in fact, our own Rob Fahey observes that Activision's has almost halved since September.
The reasons for this are manifold. Disappointing sales of Destiny 2: Forsaken contributed to the publisher's decision to part ways with Bungie, leaving a significant gap in its portfolio.
Meanwhile Call of Duty continues to do well enough, the series appears to be past its peak (while Black Ops 4 broke digital sales records, the decline in physical sales seems to have prevented it outselling previous title WW2 at launch).
There has also been some considerable upheaval at a management level. Blizzard co-founder Mike Morhaime stepped down in October and fully departs this April. Activision Blizzard's CFO Spencer Neumann left for Netflix at the beginning of the year, and his brief replacement Dennis Durkin is one of three employees who took on new presidential roles.
As we discussed on a recent episode of The GamesIndustry.biz Podcast, Activision Blizzard has multiple publishing, PR and marketing teams for its Activision and Blizzard divisions. But with Destiny gone, the former is down to just Call of Duty, Crash and Spyro remasters and From Software's Sekiro: Shadows Die Twice in its portfolio -- and it's not clear how the publisher plans to fill that Destiny-shaped void.
Blizzard, on the other hand, has the benefits of World of Warcraft, Overwatch and Hearthstone, but the former is long past its peak and the latter two are seeing their userbases decline or, at best, remain flat.
Activision Blizzard has yet to officially announce any layoffs and has declined the outlets' requests for comment, but with multiple sources suggesting redundancies are on the way, it's going to be a tense 48 hours for the publisher's employees.