Bungie breaks from Activision to publish Destiny on its own
Activision to "increase focus on own IP projects" as Bungie transitions to self-publishing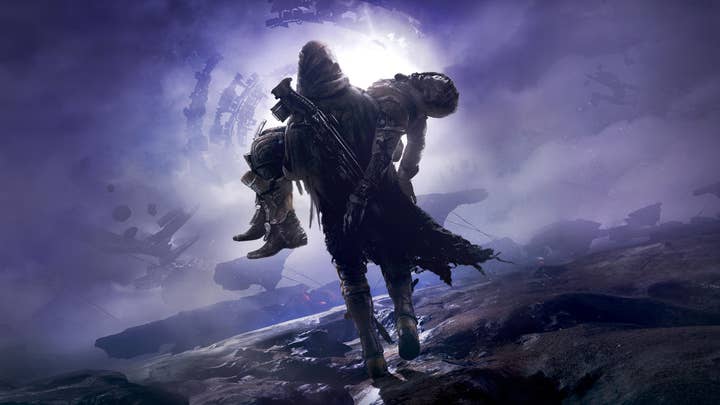 Today, Bungie has announced that it is splitting with Destiny publisher Activision and is in the process of obtaining the rights to publish the IP on its own.
A joint statement from both Bungie and Activision reads as follows:
"Today, we're announcing plans for Bungie to assume full publishing rights and responsibilities for the Destiny franchise. Going forward, Bungie will own and develop the franchise, and Activision will increase its focus on owned IP and other projects. Activision and Bungie are committed to a seamless transition for the Destiny franchise and will continue to work closely together during the transition on behalf of the community of Destiny players around the world."
A blog post from Bungie offers a touch more detail on what the process looks like for the companies in the near future.
"We have enjoyed a successful eight-year run and would like to thank Activision for their partnership on Destiny," it reads. "Looking ahead, we're excited to announce plans for Activision to transfer publishing rights for Destiny to Bungie. With our remarkable Destiny community, we are ready to publish on our own, while Activision will increase their focus on owned IP projects.
"The planned transition process is already underway in its early stages, with Bungie and Activision both committed to making sure the handoff is as seamless as possible."
Bungie's collaboration with Activision began in 2010, three years after the studio split from Microsoft and eventually handed off the rights to the IP post-Halo 3. The companies signed a decade-long deal for Bungie to work on a then-unknown IP that turned out to be the Destiny franchise - a deal that would be reaching its scheduled end date very soon regardless.
In June of last year, Bungie received a more than $100 million investment from NetEase, which came paired with a tease that the investment would allow Bungie to shift focus somewhat to "building new worlds" as opposed to solely focusing on the Destiny franchise.
In a tweet from the Blizzard Customer Support Twitter account, the company stated that service for Destiny 2 on BattleNet would continue as normal, with the game receiving "full support" on the client without anticipated disruption.
UPDATE: Activision's shares fell by 6.8% on the news that it was splitting with Bungie, according to Seeking Alpha.