Shares slump for big four publishers after latest financials
Take-Two and Electronic Arts suffer the most but analyst maintains games industry still "in rude health"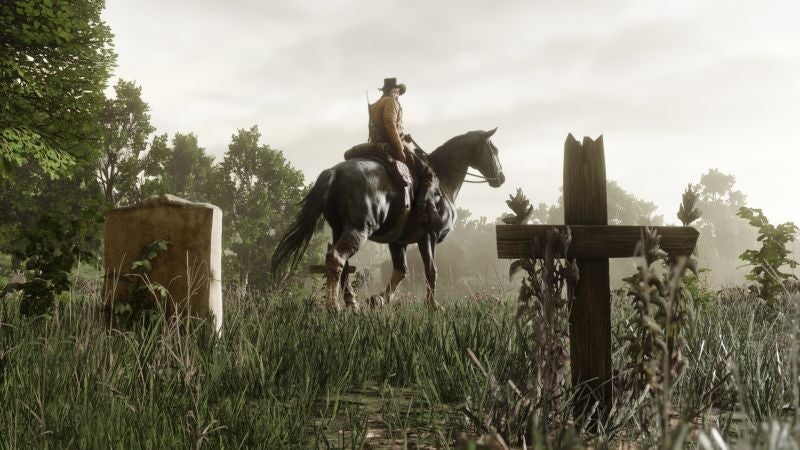 It's been a rough week for the major AAA publishers as the latest round of financial results have triggered various declines in share price.
Bloomberg reports that Electronic Arts suffered a drop of between 16% and 19% after what the publisher admitted was a "difficult quarter".
Competition with Red Dead Redemption 2 and the disappointing performance of Battlefield V mean the publisher expected revenues for the next quarter (ending March 31, 2019) will be $1.17 billion -- short of analyst estimates, which forecast an average of $1.47 billion.
While Battlefield V is due several updates and expansions, including its battle royale mode, these are not expected to arrive in time to salvage the final quarter of the financial year.
Take-Two, meanwhile, saw a 14% decline in its share price -- the biggest drop since December 2009, according to Bloomberg. This may seem surprising given that Red Dead Redemption has sold more than 23 million copies since October, and even NBA 2K19 and the Switch version of Civilization VI exceeded the publisher's expectations.
However, it's analyst expectations that are believed to be a contributing factor to the slump. While Take-Take said revenue for the three months ending March 31 will land between $450 million and $500 million, analysts had anticipated $609.1 million.
Activision and Ubisoft have also seen their share prices drop this week. Both suffered a more than 10% decline within less than 24 hours (less than 12 in Activision's case), although Ubisoft has started to rise again.
Some believe the AAA publishers are struggling to compete with Fortnite, which is stealing attention from the traditional gaming audience as well as a wider demographic. Even Netflix recently cited Epic Games' battle royale title as its biggest competitor.
However, Berenberg analyst Robert Berg claims Fortnite's growth is stalling, believing the current financial year is the one in which competing publishers will feel the "maximum pain".
"We believe that recent share price performances and current valuation multiples suggest structural uncertainty which, to us, is far from the reality," he wrote. "In fact, the video games segment is in rude health."