Zynga's road forward: Better games, more often
Mark Pincus details problems, opportunities, and strategy [UPDATE: Stock up over 12 percent]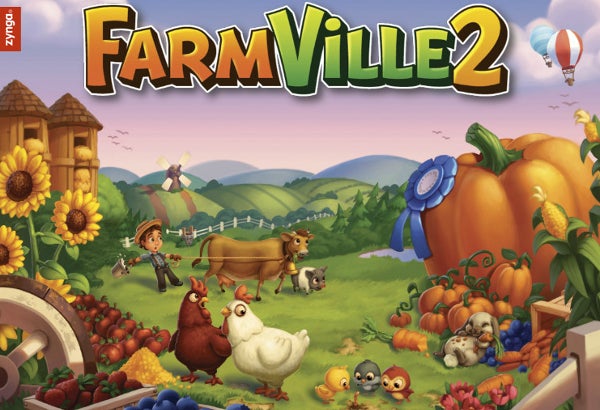 Update: Zynga's stock price closed up 12.26 percent, at $2.39 per share, the day following their earnings call. Investors have responded positively to both the numbers and the comments made during the earnings call, apparently. See the story on the numbers here.
Original story:
Zynga was chastened and cautious in its earnings call, which seemed appropriate given the lackluster financial results the company has turned in for the last two quarters. The company's shares are priced at about the amount of cash, cash equivalents and market securities the company has on hand. In other words, investors are not giving any value to the company's intellectual property, its ongoing operations, the ability of the staff to generate revenue, the 311 million monthly active users, or the $234 million headquarters building that Zynga owns.
CEO Mark Pincus set the tone for the conference call at the beginning: "The last several months have obviously been challenging for us," he said with classic understatement. "Total game bookings are projected to exceed $2 billion this year on Facebook alone. Despite this, we failed to meet our own growth expectations." Pincus gave two main reasons for the failure: "First, our game execution... Second, faster than expected player adoption of mobile, smartphones and tablets." Pincus also admitted that Zynga had faster declines in bookings than expected, and that the company wasn't able to bring new games to market fast enough to offset these declines.
As you would expect, Pincus pivoted to why things will get better for Zynga. He pointed out the successful introductions of FarmVille 2 and ChefVille, which are now the #1 and #3 games on Facebook, respectively. FarmVille 2 has 61 million monthly active users. Pincus also noted that there are now 18 games on Zynga.com, most of them from publishing partners, and that the company's first mid-core game from recently acquired A Bit Lucky should arrive next year.
CFO Dave Wehner highlighted the cost-reduction plan that began implementation yesterday, which will result in the layoffs of approximately 150 Zynga employees (some 5 percent of the work force), 'sunsetting' 13 underperforming games, and reducing spending in marketing and equipment. "We are not satisfied with our recent performance," Wehner stated. "And we're taking immediate action with a cost-reduction plan." Wehner noted that this should result in between $60 and $80 million in savings over the next year.
"We are not satisfied with our recent performance"

CFO Dave Wehner
Some cost increases were due to the company's performance problems. Zynga granted 30 million stock options to employees in the third quarter, which probably represents the shares given out to make up for the fact that earlier stock grants are all under water and thus valueless unless the stock rises significantly. Zynga's ability to attract and retain employees is under severe pressure since the stock has dropped to less than 20 percent of its high point.
Wehner detailed some of the problems that Zynga has had. "The sequential decline in mobile DAUs from 33 million in Q2 to 22 million in Q3 was largely due to declines in Draw Something," Wehner explained. Average bookings per user were down 19 percent year over year, which he attributed to a shift from older, higher-monetizing games to newer games that don't monetize as well (which, from earlier Zynga statements, means the arcade-type games).
The big opportunities ahead of Zynga, according to Pincus, are mobile games, real-world gambling, and advertising, along with a steady release schedule of new games.
Mobile games are doing well for Zynga, according to Pincus. Zynga's network of apps now ranks #4 in the USA, by time spent. Zynga has three of the top five games in the USA, and 35 percent of all smartphone users play at least one Zynga game. Perhaps more to the point, mobile games now account for 20 percent of all of Zynga's bookings. That does represent progress from the period a year ago, when Facebook accounted for 93 percent of Zynga's revenue.
Real-world gambling, or what Zynga terms 'real-money gaming,' is something Zynga has been making progress on, though not in the United States. Zynga announced an exclusive partnership to offer real money online Poker and Casino games in the UK market. Zynga's UK-based RMG service and bwin.party will launch RMG products including Poker and a full suite of 180 Casino games in the first half of 2013, which include table games such as slots, roulette and blackjack. Terms of the deal were not disclosed, so it's not clear how much of an impact on revenue this deal could cause. Of course, implementing this in the United States will require changes to federal and/or state laws, meaning that there's no way of knowing when it could occur.
"The last several months have obviously been challenging for us"

CEO Mark Pincus
Advertising for Zynga is an opportunity the company seems to be taking seriously. "We're growing our ad business by serving and selling new kinds of ad units across web and mobile," said Pincus. "In the past quarter, we added 12 new sales team members and invested in technology that improves our optimization and our targeting." The results have been positive, Pincus said. "Video advertising has emerged as our fastest-growing segment. It increased 142 percent just from the second to the third quarter."
Probably the most important area for Zynga is improving the products, both in quality and in quantity. "The game launch cadence in 2013 is, on average 2 web games per quarter and 4 mobile games per quarter," said Wehner. "We're focused on building great games," said Pincus, offering as evidence the success of FarmVille 2 with 3D graphics in the browser, which is doing very well. CityVille 2 will apparently follow the same upgrade path, Pincus indicated. At least, Zynga has now shown that a sequel to a successful game can in itself be successful, unlike Mafia Wars 2.
Pincus also mentioned that the company is exploring other genres like RTS and RPGs, and looking for ways to bring those games to a wider audience. At the same time, Zynga will be exploring midcore and perhaps even core games. The Zynga Partners program also lets Zynga try out different game types without having to invest its own resources in development.
Analysts drilled in to try and get more details, but were largely unsuccessful in getting a picture of what Pincus and Wehner think 2013 will look like. It's the usual verbal juggling in an earnings call, with wary execs feeding talking points to skeptical analysts. The questioning did get sharper at some points, though.
"The projections for 4th quarter show the company breaking even. While that's not great, that's also not a company that's going to go out of business any time soon"
Arvind Bhatia of Sterne Agee, who's been critical of Zynga's performance and prospects in the past, asked a very pointed question: "Your bookings run rate for the 4th quarter is implied to be something north of $200 million, based on your guidance. If we grow that out through 2013, you'll be at an $800 to $900 million run rate, and your headcount as of the end of third quarter was 3300. Back in 2011 you were at a billion dollar run rate and 1900 headcount. When you comment that your reductions are aligned with the growth you're looking forward to, are we talking about a massive amount of change in the revenue trajectory in the coming quarters?"
A good question, and one which CFO Wehner adroitly danced around, talking about "continuing to invest to drive growth" while being unwilling to talk about revenue possibilities for 2013. We saw you palm that card, Dave.
The basic facts of Zynga are that it hitched itself to Facebook's rapid growth early and used that momentum to build a large company. Once Facebook's growth flattened out, Zynga was not able to transition smoothly into mobile or other areas to make up for that lost revenue. Meanwhile, older games are finally starting to taper off, and Zynga is scrambling to upgrade them to recapture the audience. It wasn't really clear that FarmVille 2 would succeed at doing that, but the numbers so far for that game are very encouraging.
Zynga has to reinvent itself in many ways: producing more mobile games, getting games out on a regular schedule, trying out real-money gaming, exploring different genres, boosting ad revenue and refreshing old games. On the larger scale, Zynga needs to worry about employee morale and retention, though boosting the stock price will help with that.
It's a huge task, and it's going to mean some hard slogging. While some of the company's metrics are down (the drop of 19 percent in average bookings per user is troubling), it's important to remember that Zynga still has $1.6 billion in cash in the bank, and that it's making money on a daily basis. The projections for 4th quarter show the company breaking even. While that's not great, that's also not a company that's going to go out of business any time soon.
Pincus has control of the stock in such a way that the company cannot be sold without his approval, nor can he be fired. It's entirely up to him to guide the company through this rough patch, and he seems doggedly determined to see Zynga through the tough times. The next two quarters should show if Zynga is moving in the right direction, or if they've been barking up the wrong tree.