Zynga's Pincus makes Worst CEOs list
Dartmouth professor ranks social gaming chief fourth on annual rundown of ineffective executives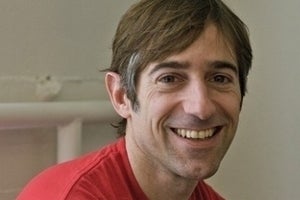 Zynga is getting a dash of insult to go with a year full of injury. Dartmouth business professor Sydney Finkelstein has included Mark Pincus on his annual list of the five worst CEOs, according to Bloomberg Businessweek.
Pincus made the list because Zynga stock is down 75 percent over the course of the year and the company has been hemorrhaging key talent. Finkelstein took exception to Pincus' reliance on Facebook for revenue, as well as selling off 16 million of his own shares in Zynga as soon as possible after the IPO.
Finkelstein put Pincus as his fourth worst CEO of the year. By the business professor's assessment, Pincus is actually worse than fifth place CEO Rodrigo Rato, who resigned from Spanish financial giant Bankia in July, and is now under investigation for fraud after the institution's collapse and subsequent government bailout.
The worst of the worst was Best Buy's Brian Dunn, who resigned in a scandal and oversaw declining stock prices, sales, and market share. Trailing him (but still worse than Pincus) were Chesapeake Energy's Aubrey McClendon and Avon's Andrea Jung. Dishonroable mentions were doled out to Facebook's Mark Zuckerberg and Groupon's Andrew Mason, who saw their companies stumble after much-anticipated IPOs.