Zynga still in the market for more acquisitions
President of publishing Bernard Kim says Zynga is more concerned with culture than cost of acquisitions, addresses forecast of continued losses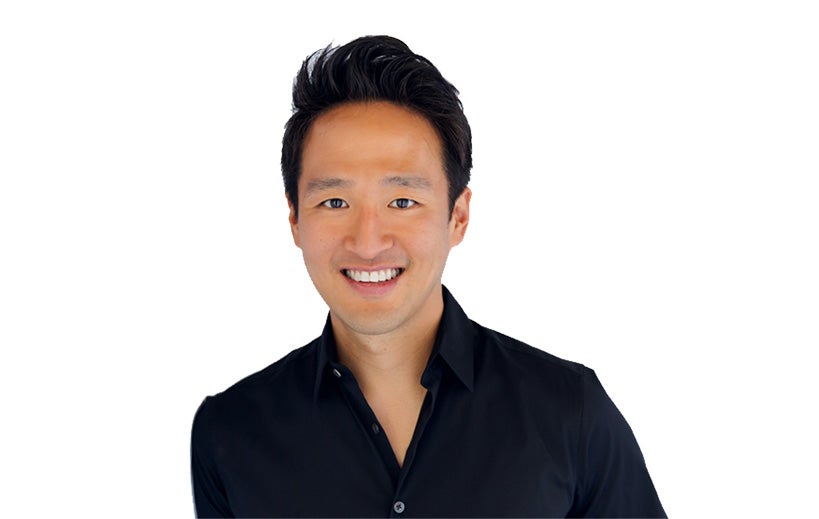 The recent rash of mergers and acquisitions may be driving up prices for purchasing companies, but it doesn't sound like Zynga's all that concerned about bigger picture pricing trends.
Speaking with GamesIndustry.biz after the company's financial earnings report last week, Zynga president of publishing Bernard Kim says the company's strategy is the same as it was five years ago, before it pursued a series of acquisitions including Gram Games, Small Giant, Peak Games, and Rollic.
"We knew consolidation was coming," Kim says. "It's happening right now as the mobile games business is moving more towards scaled business that have networks, that have resources, can promote live services and games more effectively as a larger family. And Zynga has proven that over the last five acquisitions we've made. All have been very successful."
"We remain aggressive and inquisitive around buying more game studios and tech companies that we believe can be added to Zynga"
He adds, "We have a pretty large cash balance to go after more companies. We remain aggressive and inquisitive around buying more game studios and tech companies that we believe can be added to Zynga."
And if the asking price of studios is trending higher across the board, Kim says the company isn't going to be scared off by the cost.
"When it comes to valuations and price points for companies, we focus more on culture match first and the financials come later, around the negotiation," he says. "We want to make sure our teams are thinking about building forever franchises that match really well with our Zynga culture, and then our goal when they become part of Zynga is to let those companies continue to thrive by maintaining their independence and autonomy."
When one looks at Zynga's earnings, the company's sales certainly have thrived as a result of its acquisitions. 2020 saw the company post record full-year revenues and bookings. It's not just a result of the pandemic, as 2019 was likewise a record year for Zynga's revenues, and the company has for years talked about how much acquired games like Merge Dragons and Empires & Puzzles outperformed their expectations.
However, while revenues have grown, the company has still struggled to actually post profits. For example, Zynga posted a net loss of $429.4 million in 2020. It posted a net profit of about $42 million in 2019, but only thanks to a one-time windfall from the sale of its San Francisco headquarters for $600 million. Looking ahead, it has forecast a 2021 full-year net loss of $150 million.
When we ask Kim about why the company continues to post losses despite successful acquisitions and growing top-line sales, he suggests the best way to look at the health of the business is at bookings. Where Generally Accepted Accounting Principles (GAAP) have companies reporting the money they earn on service games over a number of quarters, bookings is a simpler way of telling people how much money the company brought in for a given time frame, without needing to worry about deferred revenue.
"The way our analysts look at our business, the way the shareholders look at our business, is more centered around non-GAAP profitability and bookings for the health of our business and [knowing] that over the long term, as these companies get adjusted and brought into Zynga over time, the GAAP accounting will match what we're doing on a non-GAAP perspective," Kim says
Non-GAAP profitability measures also make Zynga look better at the moment because they don't include the impact of contingent considerations and stock-based compensation related to Zynga's acquisitions. In short, the acquisition agreements had pay outs that were based on how well the games performed in the years following acquisition, and Kim says those games have largely far surpassed expectations.
"Most of our content is driven through social activity, and we believe a lot of that activity will continue [after a recovery from the pandemic]"
Last year, that meant Zynga's GAAP bottom line was weighed down by $359.2 million in contingent considerations and $122.6 million in stock-based compensation. For the year before, those numbers were $201.6 million and $81.5 million, respectively.
Those costs will be hitting Zynga's bottom line again this year, with the company forecasting contingent considerations of $100 million and total stock-based compensation expenses of $181 million. However, the single biggest culprit for the gulf between the company's projected net loss of $150 million and its non-GAAP profitability (Adjusted EBITDA) forecast of $450 million is $220 million in depreciation and amortization expenses, up from $142.1 million in 2020 and $79.4 million in 2019.
A Zynga representative told us that $220 million figure is "primarily related to amortization of intangible assets related to our acquisitions of Peak, Small Giant and Rollic."
While continued pursuit of acquisitions could lead to larger bookings and revenues regardless, they could also create similar factors to weigh down net profitability. Questions also remain about the impact of the pandemic, and whether or not the rollout of vaccines and the return of more competing entertainment options could cause Zynga -- and the rest of the games industry, for that matter -- to lose some of the gains it made in 2020.
"Rolling into 2021 and as we move back into normalcy, we can't exactly forecast what we think players are going to do on a daily perspective, but we do know the content we're able to create," Kim says. "Most of our content is driven through social activity, and we believe a lot of that activity will continue... We believe we have the right content and the right level of fun in our live service games. But we'll have to wait and see what happens, and if life goes back to the normalcy of what we saw in 2019."