Zynga posts record full-year revenues
Q4 revenues up 63% year-over-year but Words With Friends publisher still posts modest net loss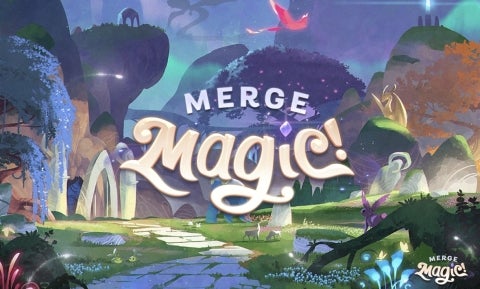 Zynga is bringing in more money than ever, but it's not yet able to consistently hold onto it. The company today posted its fourth quarter and full-year financial results for 2019, showing record breaking revenues but an inconsistent bottom line.
For the three months ended December 31, 2019, Zynga posted the highest quarterly revenue and bookings figures in company history. Revenue was up 63% year-over-year to $404 million, while bookings were up 62% to $433 million. Words With Friends and Empires & Puzzles were singled out for their contributions, with both games posting record revenues and bookings for the quarter. The company also posted record full-year revenues of $1.32 billion.
Despite that top-line performance, the fourth quarter saw the company post a net loss of $3.5 million. Zynga also posted losses of $56 million and $129 million in its first two quarters this year, but thanks to the sale of its San Francisco headquarters, third quarter net income hit $230 million and the company wound up in the black by almost $42 million for the year.
Zynga's initial guidance for its fiscal 2020 calls for more of the same record revenues, but steeper net losses without a building sale to boost the bottom line. Zynga is projecting full-year 2020 revenues up 21% to $1.6 billion and a full-year net loss for the company of $130 million, thanks in large part to stock-based compensation expenses and contingent consideration fair value adjustments. (Last year, Zynga posted larger-than-expected losses in its first quarter after over-performances by the recently acquired Merge Dragons and Empire & Puzzles meant the company was on the hook for more contingent considerations than it had expected.)
"Our results were well ahead of guidance across all key financial measures driven by strength in live services, coupled with remarkably strong advertising seasonality and yields," CEO Frank Gibeau and CFO Ger Griffin said in the company's executive summary. "In particular, Words With Friends and Empires & Puzzles achieved record revenue and bookings, while Merge Magic! had a successful first full quarter and is on track to become our newest forever franchise."
The company expects the year ahead to be driven by Merge Magic and its forever franchises: CSR Racing, Empires & Puzzles, Merge Dragons!, Words With Friends and Zynga Poker. It expects to launch new titles in the back half of the year, telling investors that Puzzle Combat and Farmville 3 are testing well, with its first Harry Potter game soft launching this quarter. On top of that, Gibeau and Griffin also said they see further opportunities to acquire teams and games to add to the Zynga stable.