Zynga.com makes Facebook optional
Zynga reduces its reliance on Facebook as it adds more games to its own platform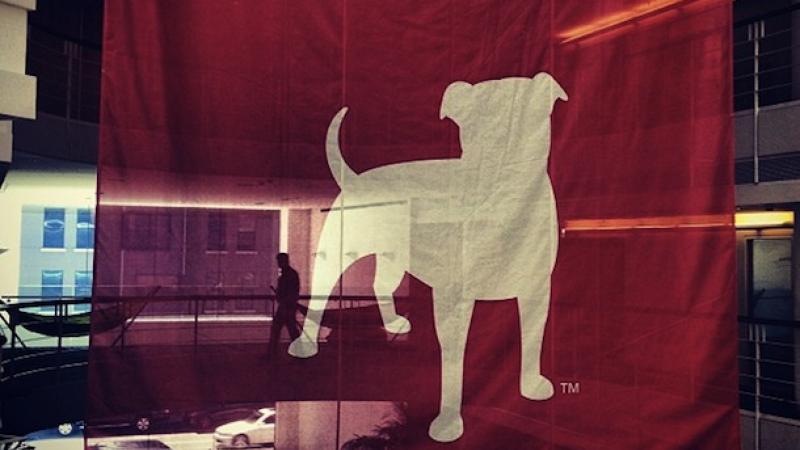 Zynga's relationship with Facebook continues to change, as the company today announced some key changes to Zynga.com. "Starting next week, when you visit Zynga.com you will see a new streamlined signup that lets you create your own account just for playing games," said Zynga's CTO Cadir Lee on the company's blog. In other words, Zynga will be allowing you to sign in to Zynga.com without the need to use Facebook. "All players will have the option to connect with Facebook and keep your game friends and game progress, while deciding what you share with your gaming community," said Lee.
The unshackling of Zynga.com has two key benefits for Zynga. First, the company will not need to give up 30 percent of its revenue from the sale of virtual goods, as it currently does when goods are purchased through Facebook. Second, Zynga is free to control the advertising being shown on Zynga.com, and as a consequence Zynga has been experimenting with more video ads.
The Zynga.com site has been an important project for Zynga as it continues to reduce the percentage of its total revenue that it derives from Facebook. Zynga's revenues from Facebook accounted for over 90 percent of its total revenue when Zynga was preparing for its IPO; now that percentage is down to 71 percent as of its last earnings call. The pace of change has accelerated as Zynga moves more heavily into mobile games and Facebook's overall growth has slowed.
When Zynga.com was set up a year ago, at that time Zynga stressed that the platform is "totally integrated with Facebook as an extension of the companies' strong and collaborative partnership." The stated goals for Zynga.com were to allow games from third-party developers, live chatting with friends, and making and playing with new friends. Zynga.com also allows for real-time multiplayer, which Zynga hopes will be more important in future games.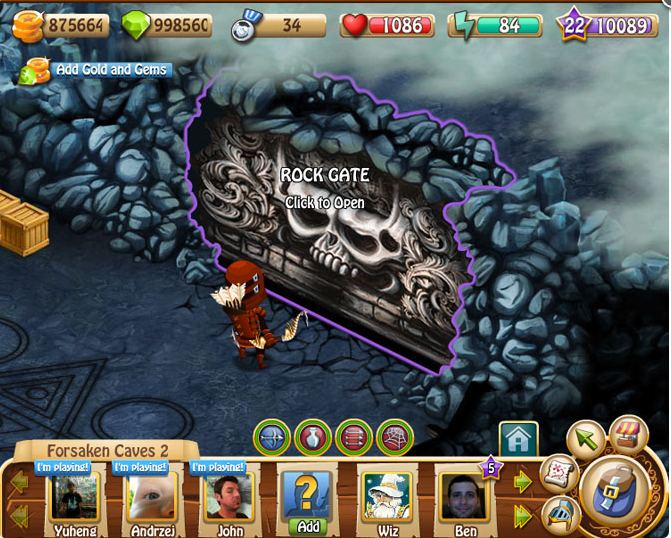 The special agreement between Zynga and Facebook ended last November. Facebook has since been helping promote a wide variety of games from companies like King.com and Wooga (key Zynga competitors), while Zynga has been busy getting Zynga.com ready to handle visitors without the need to resort to Facebook. The end of the special agreement meant that Zynga was no longer compelled to use Facebook credits and Facebook ad units, and we are seeing the continuing results of this.
Zynga.com now features a growing number of third-party games like Legends: Rise of a Hero and Ultimate Collector along with most of Zynga's own games. The site features more than two dozen games, and more will be added. "We will continue to work hard to bring you more great games and new features over the coming weeks and months," said Lee.
The features of Zynga.com, like the live Social Stream and the Online Presence that lets you see who's playing at the moment, provide a more gaming-focused environment than Facebook. The result for Zynga has been greater player engagement, and a better opportunity to cross-promote its games. Zynga will continue to reap those benefits without the need to pay Facebook.
The move to a company-created game portal is not unique to Zynga. Other companies have been promoting social games based on a company site in addition to Facebook, such as Kabam or Kixeye. Once Facebook was the only way to get a social game discovered, but as companies develop an audience it's possible to get that audience to become less reliant on Facebook. It's not surprising companies would try to avoid paying Facebook a 30 percent cut of revenue if it's not necessary.
Facebook's challenge is to keep its relevance to game publishers as the world increasingly shifts to a mobile platform for gaming. Zynga and other publishers will certainly maintain a presence on Facebook, but increasingly game publishers will be looking to move gamers to other platforms. Expect Zynga to keep promoting Zynga.com as the best place to play its games.