Zynga no longer leashed to Facebook
An SEC filing reveals the end of their special agreement; the share price drops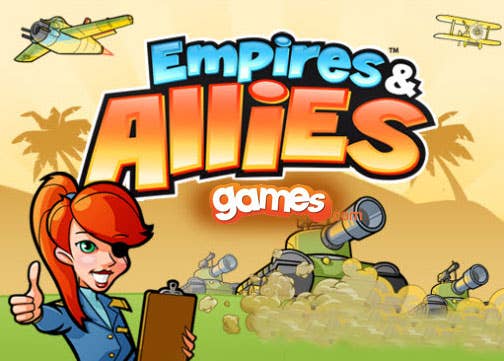 Zynga has amended its agreement with Facebook so it no longer gets special terms, but is free to put its games on other social networks, an SEC filing revealed. At least initially, investors responded poorly to the news, as Zynga's share price has dropped 12.6 percent in after-hours trading to $2.29 per share.
GamesIndustry International reached analyst Michael Pachter, who had this to say about the amended agreement. "It's good for Zynga, and neutral for Facebook. The down draft was because Zynga agreed to let Facebook develop games, which they have no intention of doing. No change in view on either, but more positive on Zynga."
Zynga's importance to Facebook has diminished from the high point of early 2011, when Zynga was contributing 19% of Facebook's revenue. By this October, Zynga's contribution to Facebook was only 7 percent of Facebook's total revenue. These amendments are a recognition of the changing relationship between the two companies.
Barry Cottle, Zynga's chief revenue officer, provided the following statement: "Zynga's mission is to connect the world through games. In order to do this, Zynga is focused on building enduring relationships with consumers across all platforms from Facebook and Zynga.com on the web to tablets and mobile. Our amended agreement with Facebook continues our long and successful partnership while also allowing us the flexibility to ensure the universal availability of our products and services."
The amendments include the following key points; the quotes are from Zynga's 8-K filed with the SEC, followed by analysis.
Addendum No. 1 Amendment
"Zynga's use of the Facebook platform and any Facebook data on any Zynga service offered through a Zynga game page (e.g., Zynga.com) will be governed by Facebook's standard terms of service, effective on March 31, 2013. Zynga will no longer be separately obligated to display Facebook ad units or implement Facebook credits on any such Zynga game pages. In addition, the Addendum No. 1 Amendment provides that Zynga's right to cross-promote any games that are off of the Facebook web site from Zynga services that use Facebook data and to use e-mail addresses obtained from Facebook, will be limited by Facebook's standard terms of service, subject to certain exceptions."
This frees Zynga up to cross-promote its games, and provides some additional flexibility for Zynga by removing the requirement for Zynga to use Facebook's payments system (Facebook Credits) on Zynga.com or elsewhere. Of course, Facebook Credits have become much less of an issue for developers since Facebook began allowing use of local currencies instead of Facebook Credits. This amendment also removes any requirment for Zynga to show Facebook ads on its non-Facebook pages. Zynga will generally be treated like any other Facebook developer, although the phrase "subject to certain exceptions" implies there are still some conditions unique to Zynga. Generally, though, this amendment is a positive development for Zynga, placing fewer restrictions on its ability to expand its business outside of Facebook.
Addendum No. 2 Amendment
"The exclusivity provisions of Addendum No. 2 no longer require Zynga, subject to certain exceptions, to use Facebook as the exclusive social platform for the Zynga properties and to grant Facebook certain title exclusivities to Zynga games on the Facebook platform, except as provided below. The following provisions apply:
(a) Facebook's existing non-discrimination obligations set forth in Addendum No. 2 will continue with respect to Zynga's games on the Facebook web site.
(b) Any social game launched by Zynga will generally be available through the Facebook web site concurrent with, or shortly following, the time such game is made available on another social platform or a Zynga property. This requirement does not apply to any Zynga mobile games, social games owned and operated by a third party, any social games that cannot be launched on the Facebook web site due to technical limitations, any downloadable social games or any Zynga games launched in China or Japan.
(c) If Facebook allows real money gambling games on the Facebook web site in countries where Zynga has real money gambling games, Zynga will subsequently launch such games on the Facebook web site, if certain conditions are met by Facebook.
(d) If Zynga acquires any social game that was made available on a Zynga property but not on the Facebook web site prior to the acquisition, Zynga will enable and generally make available such game through the Facebook web site after the close of such acquisition.
In addition, effective on March 31, 2013, certain provisions related to web and mobile growth targets and schedules will no longer be applicable and Facebook will no longer be prohibited from developing its own games. Further, Zynga's right to cross-promote between games on the Facebook web site will be governed by Facebook's standard terms of service."
Essentially, Facebook is lifting the exclusivity requirements the agreement had placed on Zynga. This is why, for instance, you don't see FarmVille on Google+. This restriction is now gone, so Zynga is free to makes any of its games available on other social networks. The only restriction that Facebook is retaining is that Zynga needs to make its games available on Facebook where possible. This is something that Zynga would doubtless do anyway.
On the flip side, Facebook is no longer required to meet any growth targets, and its free to develop its own games should it choose to. That seems unlikely, given that other game developers would find it all too easy to move elsewhere these days (and not lose 30 percent of their revenue, either).
The net effect of this change seems to be a positive one for both Facebook and Zynga. Fewer restrictions mean both companies are free to do business with or without cooperation. ZYnga can continue to reduce its reliance on Facebook while still making the most of the traffic and revenue Facebook offers.
In the near term, it shouldn't be too long before we see Zynga games on Google+, and perhaps other social networks in other countries. Why not? Zynga now is free to find additional audiences wherever it can, and it's a fair bet that the company will take advantage of its new freedom off the leash.