Zynga CEO to earn over $57 million this year
Don Mattrick is the second-highest paid CEO of all the companies in the Bay Area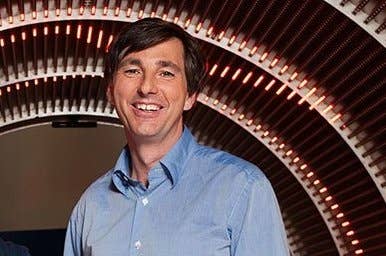 Zynga's shares have been trading down 21 percent in the last six months, but as noted by CNBC, that didn't seem to have any impact on the company's board approving a very lucrative package for CEO Don Mattrick. The executive's pay this year is worth $57,814,391, and that makes Mattrick the second-highest paid CEO in the entire Bay Area behind Oracle boss Larry Ellison.
While Zynga has had a hard time catching up in the mobile space, and Mattrick admitted recently that his company left the "lunchbox unattended" for rival Supercell, the chief executive has made a ton of changes to the management team since he was brought on board to replace Mark Pincus in day-to-day responsibilities. With the departures earlier this month of Travis Boatman, Terence Fung and Steven Chiang, Pincus has now essentially remade the entire team underneath him. He also oversaw the much praised acquisition of the talented developer NaturalMotion (CSR Racing, Clumsy Ninja), which should give Zynga a leg up in the mobile space going forward.
Zynga still has plenty of critics, and for good reason. While the company's market cap is $2.8 billion, Zynga unfortunately has reported falling revenue for several quarters now. And despite the NaturalMotion buyout, it'll be some time before Zynga can level the playing field with companies like Supercell.
"Zynga is behind the curve on mobile, and they've got a long way to go before they catch up to King Digital, Supercell or even Electronic Arts mobile efforts. The company is betting big on the FarmVille 2 mobile game, but it hasn't been a home run," commented Adam Krejcik, managing director at Eilers Research.