Yves Guillemot: "We have no pay-to-win elements in our games"
Ubisoft CEO addresses investor concerns that players will reject games that are too microtransaction-heavy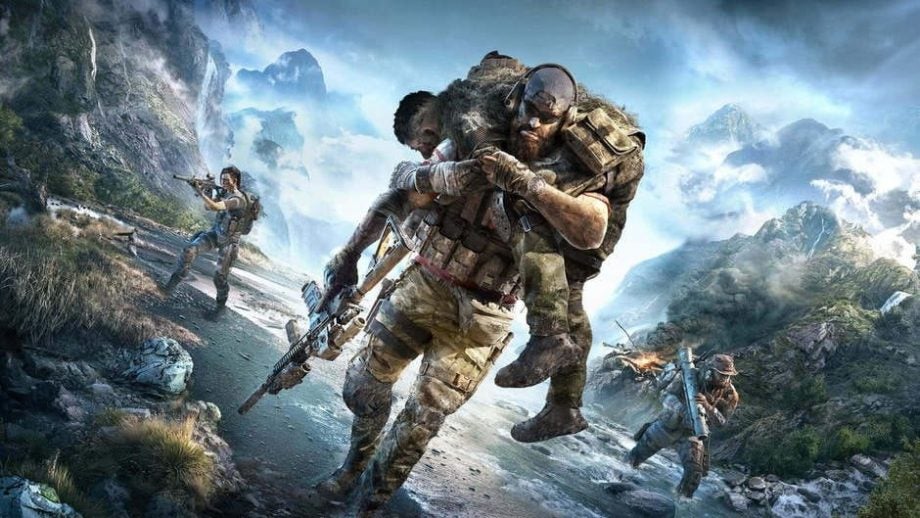 With three AAA game delays, Ubisoft spent some time today reassuring its investors that continued spend in live games would keep the company sturdy until its predicted improvements in fiscal year 2020-2021. And according to CEO Yves Guillemot, none of that revenue includes "pay-to-win" microtransactions.
On today's call with investors, Guillemot was asked if he was "concerned that gamers are beginning to rebel against more aggressive monetization in games." He replied that Ubisoft's gains in live service revenue over the last few years are not linked not to aggressive increases in microtransactions. Rather, improved revenues from existing games can be attributed to overall rise in player engagement and in Ubisoft's dedication to updating its live service games regularly with events.
"When we are able to create events that bring people to stay longer in our games, they are spending money in our games from time-to-time," he said. "What we consider is that in bringing a high-quality experience, we can increase the revenue per game, knowing that this is because we created more content on a regular basis.
"In the case of Ghost Recon, our philosophy is for the player to play the full game, 100%, without having to spend money. We have no pay-to-win elements in our games, and what we can say there is that [this is] the philosophy we have for all our games, but it has to be linked to more events, more content for players to play longer."
Guillemot appears to be referencing a recent issue in Ghost Recon Breakpoint when early access players found several "time-savers" in the in-game shop that allowed players to boost experience points, get skill points, and materials for advanced weapon upgrades for real money. Ubisoft removed these items, saying their addition was a mistake and that "Tom Clancy's Ghost Recon Breakpoint doesn't include any pay-to-win elements."
"These items were designed as an optional way for players arriving later to the game (post-launch) to catch up with those who have been playing for longer and enjoy our co-op and challenging end-game experiences," Ubisoft saif at the time. "These time-savers have since been removed from our store for now."
"Players were spending time in the store and buying things in Wildlands, and our teams thought they could give them more choice"

Yves Guillemot
That said, the game still sells weapon blueprints, attachments, and vehicles, all of which can be used in both PvE and PvP play. In fact, every item you can get in the game can also be bought with real money.
When asked later on today's call if the critical backlash against Breakpoint was related to the existence of the microtransactions at launch (as opposed to adding them later once the game had a stronger player community), Guillemot said the decision had been made because of the success of Ghost Recon Wildlands' store (which included similarly gameplay-affecting microtransactions, but sold in bundles rather than individually).
"On live games like Ghost Recon Wildlands, we already had a store and people were buying items on the store," Guillemot said. "What we did was give more options at the beginning of Breakpoint. We understand it has been seen as too big a store and that it was really not appreciated at all, but it came from the fact that players were spending time in the store and buying things in Wildlands, and our teams thought they could give them the opportunity to have more choice. Which has not been well-interpreted, but that was the goal."
Breakpoint isn't the first time players have pushed back against Ubisoft's "time-saver" items. Assassin's Creed Odyssey was criticized at launch last year for its permanent XP boost items available for real money purchase, as well as other purchases that gave players extra in-game money or better weapons. Incidentally, the company banned XP farming missions from being created by players in the mission-maker tool this past July.
It's a stark contrast to The Division 2, which only has cosmetics available through microtransactions and loot box rewards. Trials Rising and Far Cry New Dawn have similarly sold only cosmetic microtransactions. Starlink: Battle for Atlas arguably included microtransactions, though they were in the form of toys-to-life figures players had to buy separately to obtain different ships, parts, and characters...and they were discontinued earlier this year due to the game's underperformance.