Ubisoft delays Watch Dogs Legion, Gods & Monsters, Rainbow Six Quarantine
UPDATE: Shares fall by 16% following delays, profit warning and announced overhaul of development process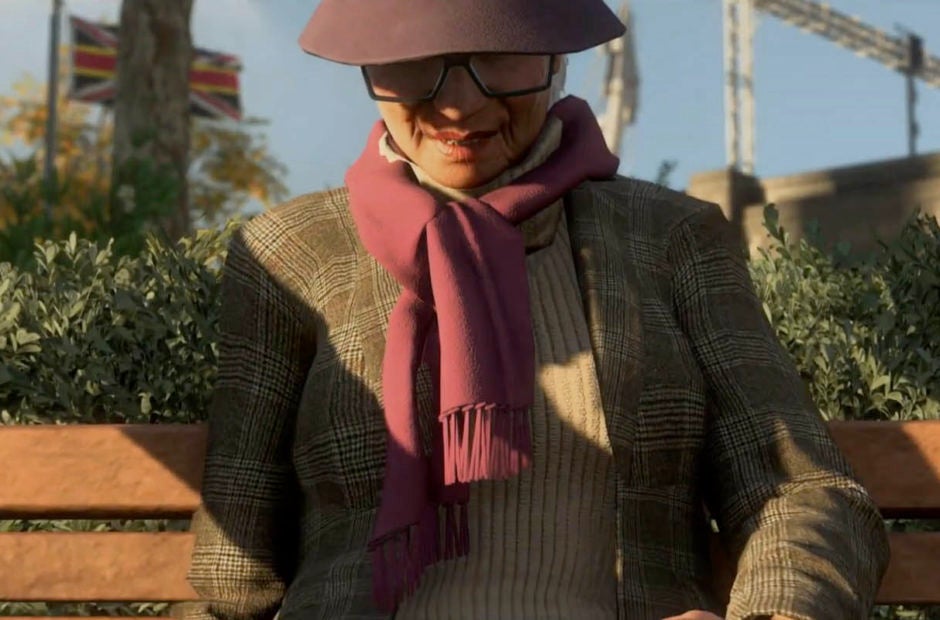 Original Story (October 24, 2019): Today, Ubisoft announced that it will drastically shift its plans for the remainder of this fiscal year and the next, delaying three major titles and adjusting its financial targets for 2019-2020 to compensate.
The company now expects 2019-2020 full-year net bookings of approximately €1.4 billion ($1.6 billion), down from a target of around €2.2 billion ($2.4 billion), and operating income between €20 million ($22 million) and €50 million ($55 million), down from targeted operating income of around €480 million ($533 million).
One of the main reasons for this is the delay of three major titles planned for this year: Gods & Monsters, Rainbow Six Quarantine, and Watch Dogs: Legion. All three are now planned for fiscal year 2020-2021 in the Q2-Q3 window (July 2020 - December 2020), and will additionally be "optimized" for the next generation of consoles in some way. Two other AAA games and various other smaller titles, including Roller Champsions, will also launch next year.
"We want our teams to have more development time to ensure that their respective innovations are perfectly implemented so as to deliver optimal experiences for players," said CEO Yves Guillemot in a statement. "This decision will have a very significant impact on our financial results for this fiscal year and goes against our recent successes in building a more stable development model. However, it is in line with our strategy to maximize the future value of our brands for the long-term benefit of our employees, players, and shareholders. We expect it to have a positive impact on our financial performance as from 2020-21."
With these major releases, Ubisoft is now targeting net bookings of approximately €2.6 billion ($2.9 billion) for next fiscal year, and operating income of about €600 million ($666 million).
Skull & Bones is currently planned for the 2021-2022 fiscal year, with Ubisoft saying in a conference call today that the game has "huge potential to stay for the long-term." Beyond Good and Evil 2 has not been given a specific window.
Another reason for the lowered full-year targets is that Ghost Recon: Breakpoint and, to a lesser extent, Tom Clancy's The Division 2, did not meet sales expectations. Guillemot said that while Breakpoint appeared on track in previews, critical reception and launch sales were "very disappointing." He then outlined several reasons why the title may have suffered, including the challenges of creating a sequel to a live multiplayer game, players rejecting "changes in formula" from one series entry to another, and Ghost Recon Breakpoint not launching with "enough differentiation factors."
Though not mentioned by Ubisoft, both Tom Clancy's The Division 2 and Ghost Recon: Breakpoint launched on the Epic Games Store and Uplay on PC as the first two major Ubisoft releases to skip Steam in favor of the rival storefront.
Ghost Recon: Breakpoint debuted at No. 6 last month on the US NPD charts for September, as well as No.2 in its debut week in both the UK and the EMEAA regions despite being widely panned by critics for a lack of polish and excessive microtransactions.
Update (October 28, 2019): Business Insider reports news of the delays, plus the profit warning and plans to overhaul its development process saw Ubisoft's shares drop by 16%.
GamesIndustry.biz took a look at share prices this morning, and Ubisoft seems to be recovering. Having dropped for €56.10 per share on Friday to €40.50, it currently stands at €49.61.
Additional reporting by James Batchelor