YouTube: Among Us videos reached 4bn views in September
Video platform's report shows US as largest audience, but viewers flooding in from around the world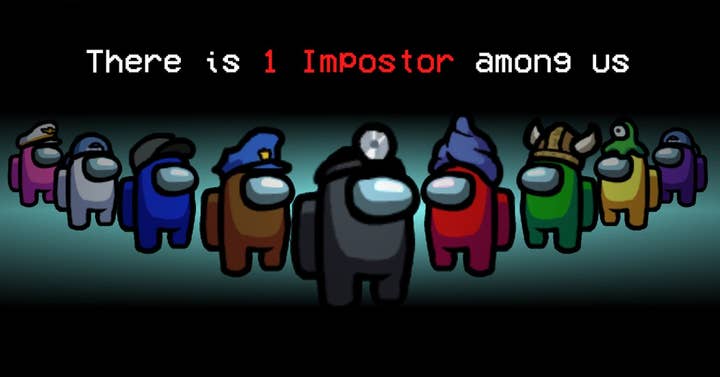 YouTube has offered more insight into the recent success of Innersloth's hit asymmetrical multiplayer game Among Us.
The game tasks players with preparing a spaceship for take-off, but one or more are randomly selected to be imposters, who must covertly sabotage the vessel and kill the other players.
Despite releasing two years ago, the game has enjoyed a recent surge in popularity over the last couple of months -- further demonstrated by videos related to Among Us reaching over four billion views on YouTube in September.
The figure comes from the latest report published on YouTube's Culture & Trends site, which adds that this is not just gameplay videos. Content creators have also been drawing in large audiences with comedy sketches, animations, songs and DIY projects based around the game.
In fact, 6% of all views for Among Us-related videos had "animation"or some variation in the title.
YouTube notes that, while more prominent influencers such as PewDiePie have been capitalising on the game's surge in interest, its popularity has helped boost smaller creators.
The Hornstromp Games channel, for example, had 100,000 subscribers before it began uploading Among Us videos. At the time of writing, it has over 600,000.
A chart shared by YouTube shows the US as the game's largest audience, accounting for 18.7% of all views.
Mexico was the next largest at 7.9%, followed by markets further afield: South Korea at 6.4%, Indonesia and Brazil at 5.5% each, and Argentina at 4.9%. YouTube notes that South Korean creators were uploading Among Us videos as early as July.
YouTube's report echoes the amount of time fans are spending watching the game on rival platform Twitch, which showed Among Us racked up 30 million hours of viewing time from July to August.
"Among Us shares something in common with many of the year's most-viewed video games," the report concludes. "The game provides an opportunity for players to socialize with others online while remaining socially distanced, which would make it the latest in a line of 'pandemic games,' a list which would include Animal Crossing: New Horizons and Fall Guys: Ultimate Knockout.
"All of these games fostered a sense of social connection during a year in which that was a little more difficult to come by."
Among Us was released back in 2018, but last month Sensor Tower reported that 70% of its lifetime mobile downloads occurred in July and August 2020.
Its success has even boosted other companies, with Discord reporting downloads of its communications tool reached record levels in September, thanks to the number of people using it to coordinate with their teams.
Last month, developer Innersloth announced it was cancelling plans for a sequel in favour of bringing planned new features to the original game.