Among Us hours watched on Twitch spiked 650% from July to August
It was the 11th most-watched category on Twitch at 30 million hours for the month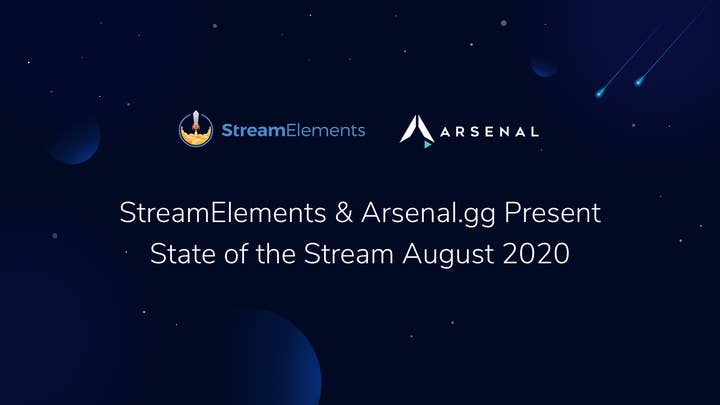 Innersloth's 2018 multiplayer sleuthing game, Among Us, is seeing a sudden surge of interest on Twitch.
According to the monthly State of the Stream report from StreamElements and Arsenal.gg, Among Us nearly cracked the top 10 most-watched categories on Twitch for August, coming in at No.11 with 30 million total hours watched.
This is up from only four million hours watched in July, a 650% increase.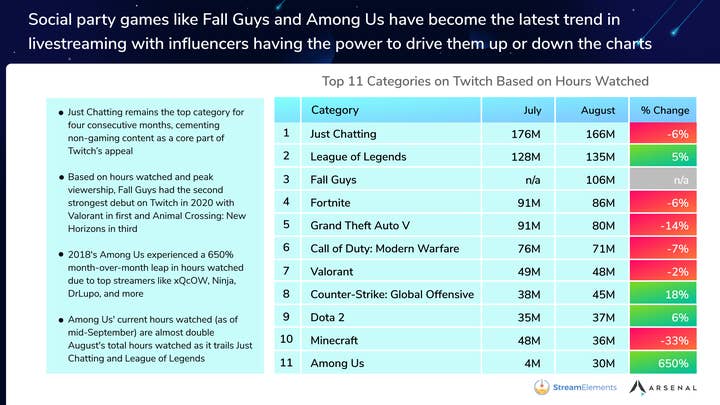 Just Chatting was the No.1 most-watched category on Twitch for the fourth consecutive month, beating out all gaming categories.
The top gaming category, League of Legends, saw 135 million hours watched in August, up 5% from last month.
Fall Guys, which launched in August at No.3, saw 106 million hours watched.
Overall, Twitch saw a total of 1.47 billion hours watched in August, up from 1.42 bllion in July.
This is the first month-over-month increase since April's spike due to COVID-19 lockdowns, and is up 57% year-over-year from 932 million hours in August 2019.
Facebook Gaming had 346 million hours watched, up from 345 million hours in July. Its viewership has remained relatively steady since May.
The platform was up 179% year over year from 124 million hours in August 2019.