Among Us drives record Discord installs
Discord's daily downloads worldwide have reached around 800,000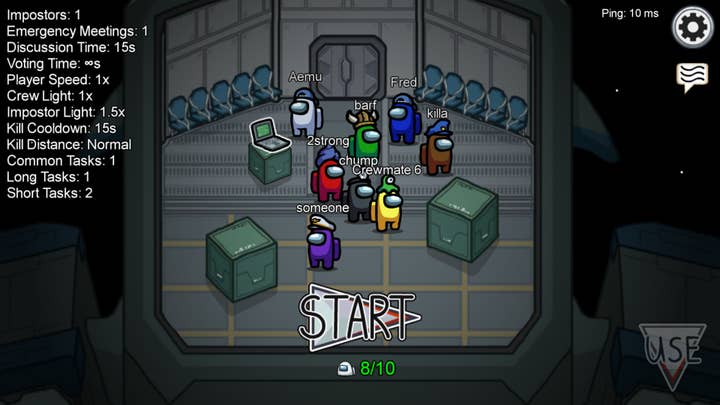 The popularity of InnerSloth's party game Among Us had a ripple effect on Discord downloads, which have been hitting a new lifetime high every day since September 5.
That's according to a new report by Apptopia, which highlighted that Discord installs started ramping up in the couple of weeks following Among Us' big boost in popularity last month.
The game sees players using voice chat to figure out who's trying to sabotage the spaceship they all work on.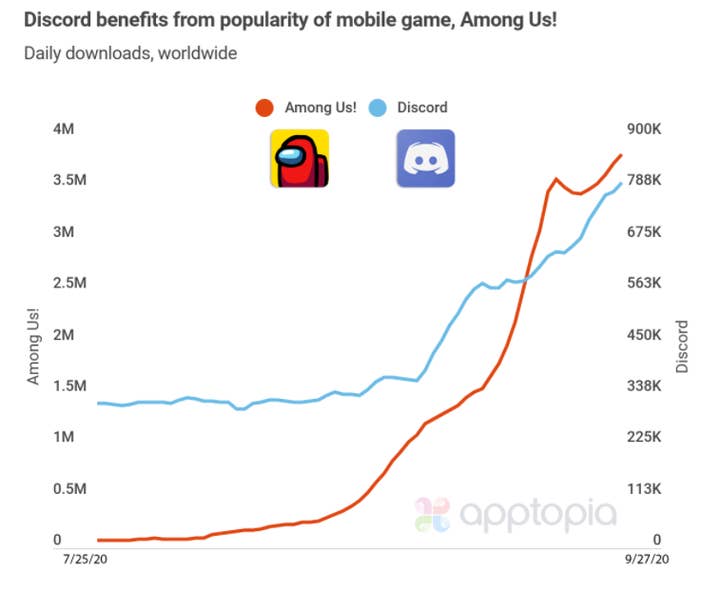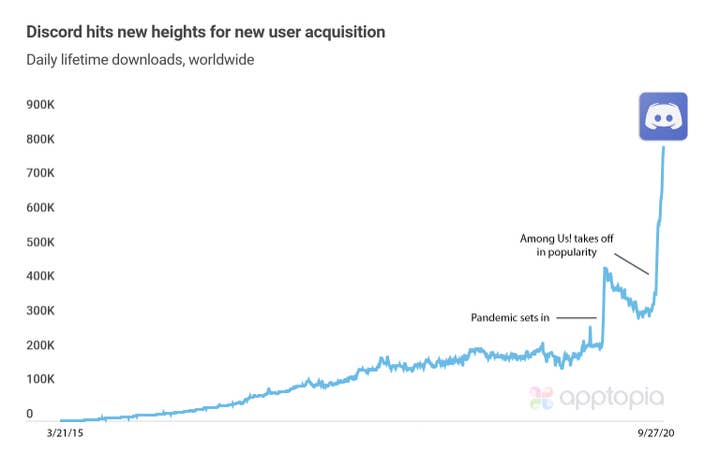 The downloads for both the game and the voice chat app were particularly prominent in the US, with 18.8% of all Among Us downloads and 21.5% of all Discord downloads coming from that territory since August 1st.
Discord's daily downloads worldwide also reached around 800,000 as of September 27, while Among Us had been downloaded 74 million times globally as of August 1st. InnerSloth's title also generated $4.5 million in revenue via in-app purchases. As a comparison, Apptopia provided figures for Fortnite, pointing out that Epic Games' hit was downloaded 22 million times in its first two months.
Among Us unexpectedly became a hit in the past couple of months, despite having launched back in June 2018. The title's monthly downloads rose by more than 600% in August, according to data from Sensor Tower, and it hit 1.5 million concurrent players in early September.
Among Us hours watched on Twitch also spiked 650% from July to August.
Innersloth announced last week that it would now be focusing on expanding the game rather than working on Among Us 2.