Women at Rocksteady complained of harassment
10 of 16 women on staff two years ago signed letter complaining about derogatory treatment that has reportedly continued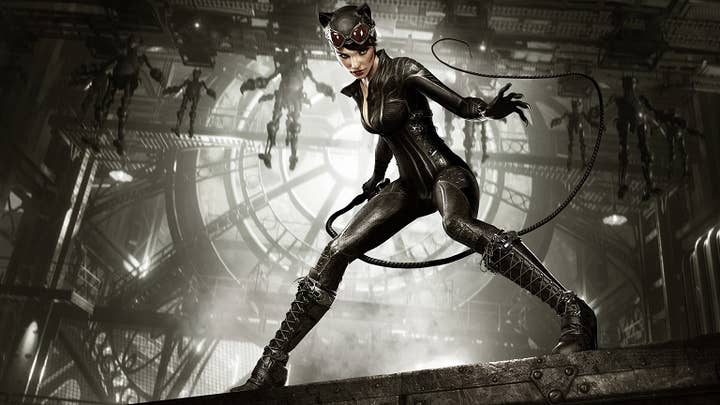 A group of Rocksteady developers reported a pattern of poor treatment of women to studio management two years ago only to have their concerns virtually ignored, according to a new report from the Guardian.
In November of 2018, 10 of the 16 women employed at the Batman: Arkham Knight studio co-signed a letter to the studio heads taking issue with a variety of unacceptable behavior at Rocksteady, including sexual harassment, slurs about transgendered people, and talking about women in derogatory or sexual ways.
One of the women who signed the letter recently approached the Guardian with it because even two years later, she said the company had not addressed the employees' concerns.
"I have heard everything from groping claims to incidents involving directors, all of whom are men," she said. "Yet the only thing we had as a result was a company-wide seminar that lasted an hour. Everyone who attended was asked to sign a statement confirming that they'd received the training. It felt that it was a just way for them to cover their arses."
A Rocksteady spokesperson acknowledged the letter to the Guardian, saying, "From day one at Rocksteady Studios, we set out to create a place where people are looked after, a place fundamentally built on respect and inclusion. In 2018 we received a letter from some of our female employees expressing concerns they had at that time, and we immediately took firm measures to address the matters that were raised.
"Over the subsequent two years we have carefully listened to and learned from our employees, working to ensure every person on the team feels supported. In 2020 we are more passionate than ever to continue to develop our inclusive culture, and we are determined to stand up for all of our staff."
After The Guardian reached out for comment, the paper was told studio management called an all-hands meeting where they talked about the letter for the first time and promised to do more to address the letter writers' concerns.
Ubisoft is the current poster child for sexist cultural problems, but in recent years, Riot Games, Microsoft, Oculus, Insomniac, Quantic Dream, Dangen Entertainment, Unity, and NetherRealm Studios have all had employees go public with complaints of sexual harassment or sexist workplace cultures through the press, through legal action, or both.