Ben Judd departs Dangen, DDM amid accusations of harassment, bad business
Sources allege Judd mishandled communications and payments, publicly exposed himself, upheld harmful power dynamic with ex-partner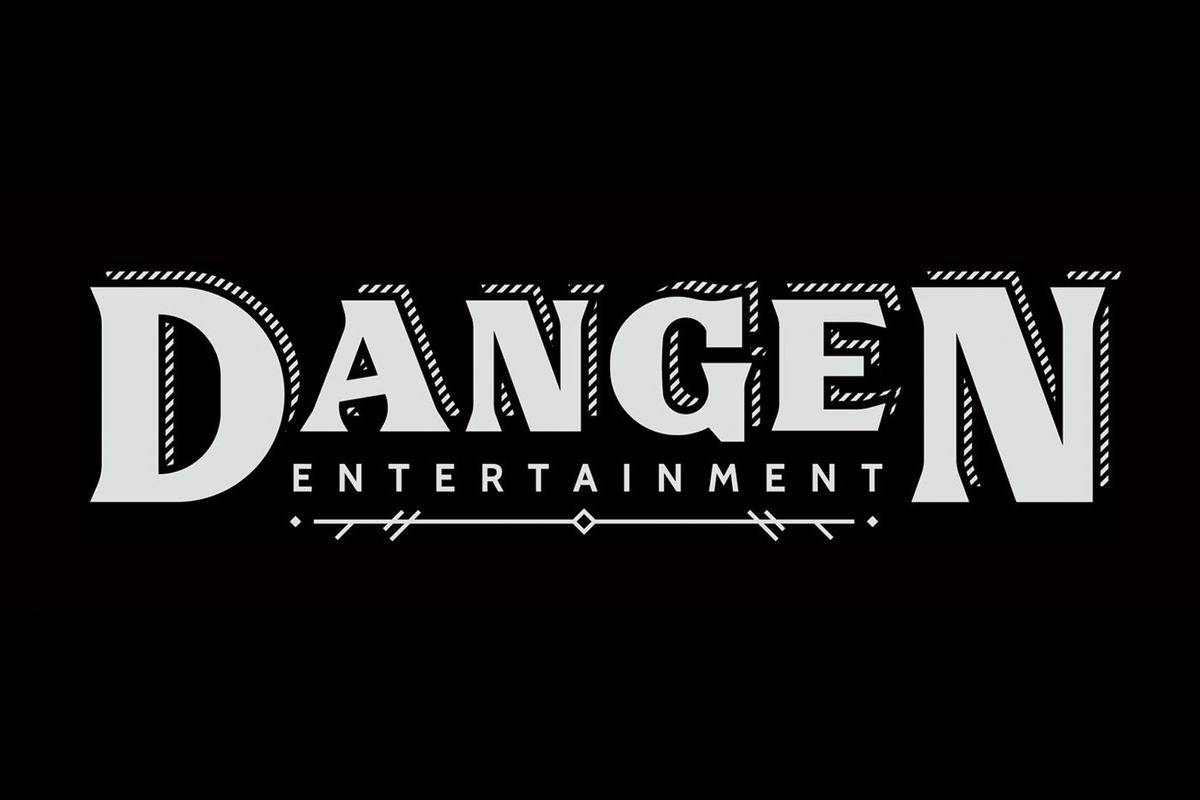 Over the past several weeks, a number of people connected with the Japanese gaming industry have come forward with allegations of inappropriate behavior, harassment, and bad business practices by Ben Judd: the now-former CEO of Dangen Entertainment, former VP of at games talent agency Digital Development Management Agency (DDM) Japan, and former member of Japanese indie development conference BitSummit's organizational committee, JIGA.
The allegations began with a post from an anonymous person who had worked as a liaison (among other related roles) between multiple independent development teams and Dangen Entertainment, though they were never fully in Dangen's employ. Their claims are catalogued in a post on Medium (now archived on WordPress), and GamesIndustry.biz has independently verified the writer's identity.
"Logistical nightmares"
The Medium post mainly focuses on claims of bad business conduct, poor communication, and inappropriate handling of payments between Dangen Entertainment and two independent developers: Sorcerobe, creator of Fight Knight, and Protoculture Games, the studio behind Devil Engine. Leads from both studios have verified to GamesIndustry.biz that the Medium writer's account of events relating to them, their games, and their studios is accurate.
In both cases, the author described repeated communications breakdowns in which Dangen employees -- in particular Judd and Nayan Ramachandran -- failed to pass on critical information to the development teams, resulting in missed opportunities for promotion or even physical publishing.
In one example, they allege Ramachandran failed to put Devil Engine in a Steam Golden Week sale despite confirming he would, resulting in lost revenue. Other examples show Dangen Entertainment repeatedly withholding emails from potential business partners interested in deals for a physical release, or making statements and commitments on behalf of developers without consulting them. Though these are singular examples of incidents from the writer's account, both the writer and developers claim they reflect a long, ongoing pattern of unprofessional conduct that frequently cost them time and money.
Over time, the writer said they began to take on more and more duties with Dangen Entertainment at the behest of Judd. They were at one point offered a fraction of Ramachandran's salary for their work, but Judd repeatedly refused to discuss a contract in writing (insisting they talk it out instead to avoid misunderstandings). Though a contract was eventually drafted, the writer opted to wait for the resolution of another ongoing conflict: Devil Engine's royalties.
"Dangen has been overwhelmingly incompetent towards us for the last year and a half"

Developer on Fight Knight
The writer attests that there were repeated conflicts between Protoculture and Dangen due to payments being later than promised or missing entirely. Dangen attests it has since paid all the money it owes, but the game's composer claims they have still not been paid owed royalties. On December 12, Protoculture announced that it no longer has access to the game on Switch or Steam. The studio declined to comment on the story further.
Sorcerobe eventually ended its contract with Dangen as well due to its ongoing frustrations. In a tweet dated December 11, the official Fight Knight account requested publicly that the game be removed from Dangen's website given that the contract was terminated six months prior. As of the publication of this piece, the game is still listed there.

Dangen Entertainment itself has not responded to multiple GamesIndustry.biz requests for comment. It did publish a lengthy Medium rebuttal (also now archived) to the writer's accusations, to which they additionally responded a few days later. In many of the cases, Dangen acknowledged its poor communication, though it pointed out situations where it apologized or attempted to financially remedy lost revenue (such as the lost Steam Golden Week sales).
Additionally, Dangen told GamesIndustry.biz sister-site USGamer that it planned to honor all obligations to both development teams, and that it was still waiting on an invoice to complete the payment of soundtrack royalties.
"It was a logistical nightmare to get [Judd] to pay us, and even then we didn't get it fully paid"

Anonymous BitSummit business partner
One past BitSummit business partner speaking to GamesIndustry.biz attested that communication breakdowns were common during their time working with Judd to confirm details such as lodging, booth space, and other key elements for their role in the show. They described their experience trying to get basic details confirmed and get reimbursed as a "logistical nightmare" that was harmful to them and their clients. For the year in question, in which the source worked with BitSummit, they claim that inaccurate information sent by Judd, poor communications, and issues with translation for which there were no dedicated resources resulted in a "several thousand dollar loss" to their company.
Within the two Medium posts and Dangen's rebuttal, the majority of space and claims dealt with the publisher's business operations. However, one segment of the original post sparked a wave of very different accusations from various developers and industry-adjacent people on social media that has only grown in the following weeks.
"I never felt like I could say no"
Though the Medium writer noted they were never sexually propositioned by Judd, their post made mention of a Twitter thread from several months ago from a game designer who dated him around late 2013 and 2014 in Japan. The designer, Alex, referred to Judd as a "predator" who held meetings in strip clubs, exposed himself to people in public, and harassed younger women. Following the publication of the Medium post and reemergence of Alex's tweets, other members of the industry began to make similar claims, saying they had either experienced or witnessed harassment from Judd as well.
A common thread runs throughout the public accounts of Alex, the anonymous Medium writer, various social media responses to both, and multiple anonymous sources we spoke to regardless of whether the complaints were related to business matters or harassment: people were and are afraid to speak up.
Because of Judd's positions as CEO at Dangen, VP at DDM Japan, and JIGA, those on the receiving end of unwanted behavior did not feel they could speak up or ask him to stop without risking their jobs, necessary industry connections, or other opportunities.
This was of particular importance in Alex's case. Alex told GamesIndustry.biz that early in their relationship, Judd recommended them for a job at Comcept, which they interviewed for and received. The circumstances of their hiring as well as Judd's business connections at Comcept through his role at DDM frequently made Alex feel they could not challenge or upset Judd, lest he do something to harm their employment, which would in turn put them in danger of losing their work visa and having to leave Japan.
"I never felt like I could say no...[by late] in the relationship I had pretty much completely stopped resisting him"

Alex
This dynamic was evident in several chat exchanges we viewed. In one example, Alex made a comment about being stressed at work, as well as frustrated that they were not receiving compensation for working weekends. Judd replied by telling Alex that what they were experiencing was just part of the Japanese work culture, that their experiences weren't "real stress," it was "nothing compared to what I went through," and repeatedly saying that Alex was not a "good fit" for Comcept and more broadly, game development in Japan, even after Alex insisted they did not want to quit.
Throughout 2014, Judd and Alex maintained an on-and-off relationship, during which time Alex told us they were encouraged to hide both their past and existing relationship with Judd from others. Per chat logs shared by both parties, in one instance when Alex accidentally revealed their past relationship to another industry person while intoxicated. Judd compared the situation to someone committing rape while drunk.
Alex attests that despite growing discomfort over time, they did not think they could say no to Judd's requests, or ask for communications with Judd to stop without risking their job at Comcept and visa status. Their discomfort in these interactions included multiple occasions when Judd would turn work-related conversations to sexual topics, requests that Alex sleep with other men for Judd's sexual gratification (which he continued to ask for even after Alex said they did not want to do this), and an incident where Judd requested Alex perform a sexual act on him on-site at a business event.
Other sources who interacted with the two during that time have corroborated that Alex appeared increasingly uncomfortable and isolated as intimacy with Judd continued -- a situation exacerbated by multiple waves of harassment directed at Alex. Alex had been the target of harassment before while a part of the Mighty No.9 fan community when they shared a piece of fanart that gender-swapped a main character. Matters worsened after they were introduced as the game's community manager in late 2013, and then again in late 2014 when Alex spoke out against GamerGate as it fully emerged. Alex said that both Judd and Comcept were unsupportive of their struggles with increasing levels of online harassment.
Ultimately, Alex cut off communications with Judd entirely in late 2014, something they only felt comfortable doing once they were certain they would no longer be working at Comcept and would be departing Japan within the next few months.
"He called my turning him down an 'opinion' and said our paths will cross again"

Anonymous, speaking of Judd
Judd's repeated interjection of sexual topics into business conversations extended beyond his relationship with Alex. Multiple sources have said that he would frequently share sexual stories or mention his genitals at Kantaru, a regular industry meet-up he hosted at a bar in Kansai. Two people who attended the meet-ups regularly claimed he had made sexually inappropriate remarks directly to them, while a third said they witnessed such remarks made on numerous occasions.
One said he had made inappropriate remarks about their gender identity and appearance as it related to their gender. Another showed chat records of Judd reaching out via text shortly after meeting them at Kantaru, switching from professional conversation in one message to asking personal questions and making suggestions of physical intimacy in the next. He persisted in these remarks even after the recipient asked him to stop multiple times.
One friend of Alex's told a story of her first time meeting Judd at a dinner alongside Alex and an unnamed fourth party. The source, a black woman, said that Judd used the n-word to refer to her not long after they started speaking. When challenged on his use of the slur, the source said Judd defended his use of it by claiming he had a black friend who told him he could use it and refused to be convinced it was inappropriate. Future interactions with Judd, she added, involved repeated attempts to "push buttons," including him touching her hair without permission and making other racially and sexually pointed remarks.
In total, GamesIndustry.biz spoke directly with 12 sources who made various claims about either Judd's poor business conduct or inappropriate behavior toward them in professional and social settings.
As a part of his response to these accusations, Judd pointed GamesIndustry.biz to a trio of character witnesses to support his position. One shared an account of Judd's character that took exception to the description of him as a "predator" and described him as "extremely generous." That same source also confirmed the accusations of his unsupportive behavior when Alex was targeted by GamerGate, and also acknowledged that while Judd "is known to make vulgar jokes," the allegations against Judd concerned behavior that occured in Japan, and "the political correctness growth that has occurred in the US for the last 20 years has NOT occurred in Japan."
Two of these sources affirmed that Judd had showed his genitals in public and all three testified that Judd routinely made sexually inappropriate jokes both in private and at business and networking functions. The third source additionally affirmed the existence of an "unhealthy power imbalance" in the relationship between Judd and Alex, though they added they did not believe it was an "intentional attempt at isolation" on the part of Judd.
"Long-term solutions"?
As allegations have mounted over the past few weeks, some action is beginning to be taken. Renaine developer Octosoft broke off its publishing deal with Dangen just a few days after the first Medium post went live, though Octosoft declined to comment on whether or not this was connected to the allegations.
BitSummit has announced that Judd resigned from its board of directors, "will not be involved in the organization and hosting" of the event, and that DDM is "no longer involved."
One representative of JIGA shared the following earlier last week, prior to the official departure of Judd from the board. Requests for an updated statement following the tweet announcing Judd's removal were not responded to in time for publication.
"JIGA has not received any official claim regarding Ben's behaviour connected to JIGA/BitSummit (or with regards to anything else for that matter) and we take all matters of this nature very seriously indeed and urge people to come forward immediately if there has ever been any trouble. We have a zero-toleration harassment policy.
"JIGA runs a fair inclusive event to make everyone feel as welcome as possible to Kyoto and the indie scene in Japan. We will look into formalizing and publicizing our internal policies to make this even more clear in the future."
"[Judd] has no influence in the company, will not be getting paid by the company, is no longer employed by the company, and is not a shareholder."

Digital Development Management (DDM)
Judd appears to have removed himself or been removed from most or all of his leadership and investment roles within Japanese gaming companies. He resigned from Dangen Entertainment, setting off a a company restructuring, though the company maintained that it has "given sufficient evidence to support our rebuttal of the claims made against us." Judd's role as CEO will pass to Dan Stern for the interim while a "long-term management solution" is sought. Ramachandran will no longer serve as a full-time employee, but will remain with the company as a freelancer. The company added that it would "continue to honor its financial obligations."
Furthermore, DDM announced that it has removed Judd from his role in direct response to the allegations against him (though it did not specify which). The agency has confirmed to GamesIndustry.biz that Judd "has no influence in the company, will not be getting paid by the company, is no longer employed by the company, and is not a shareholder."
"Digital Development Management (DDM) has dismissed Ben Judd as Partner, Executive VP of DDM Japan," reads the official statement from DDM. "These actions were initiated by DDM as a direct result of the recent, serious allegations made against Ben. DDM takes workplace conduct and client confidentiality very seriously. DDM has now restructured its leadership team to address and accommodate the company's ongoing workload and client representation needs."
Judd himself issued a separate public statement, in which he focused on the public allegations made by Alex on social media. He additionally shared a more detailed statement with GamesIndustry.biz:
"In August 2019, a former romantic partner of mine made several public allegations against me related to abuse of power and racism. She [Author's Note: Judd refers to Alex in his statement by their former pronouns] chose to publish these allegations on several social media platforms. At the time, I chose not to respond to her allegations because they simply were not true.
"In November, she joined forces with an indie developer I worked with and posted several select pieces of our personal text and email messages, again in a public forum. The texts and emails were intended to be proof of the allegations against me published in August. This time, I responded to the post, sharing whole conversations rather than select pieces that were intended to paint a picture of abuse of power. I also took responsibility for a few business mistakes that I had made in my company. In addition, I apologized personally to Alex for any pain that I caused during our consensual relationship that ended five years ago.
"I deeply apologize to all of those who had to witness my inappropriate actions and would never consider anything like that again"

Ben Judd
"The public outcry resulting from my apology assumed I was guilty of all of the allegations, without considering any facts or insight into the year plus relationship that Alex and I had. Alex and I did have an unconventional, consensual sexual relationship that was initiated by both of us, and it was also based in love and mutual respect at the time, regardless of our age differential. There was no abuse of power, just a bad ending to our relationship. This entire situation has been humiliating and I am deeply ashamed that a long-term relationship that ended badly many years ago has been portrayed in the media the way it has.
"As far as the allegations regarding exposing myself in public and using poor language, I am ashamed to admit that I did in fact do this while out drinking with friends or people I felt would not be offended. I take full responsibility for my actions and have stepped away from my company as a result of my very poor judgment. I deeply apologize to all of those who had to witness my inappropriate actions and would never consider anything like that again.
"In order to provide an accurate view of my relationship with Alex, I've made the difficult decision to share our personal texts and exchanges in their entirety with the media, including how we first came together as a couple. It is my sole intent to share the truth and nothing more."
Prior to DDM's separation with Judd, multiple sources we spoke to including Alex, the writer of the original Medium post, and Fight Knight developer Thomas LeBlanc expressed concerns that Judd would remain in a position of influence in the Japanese industry and continue to exhibit similar behavior in his business and social dealings. When we reached back out following DDM's statement, LeBlanc and Alex acknowledged that his dismissal from the agency, along with his resignation from Dangen and the BitSummit board, was collectively a satisfactory response. The Medium writer directed us to their public post on ResetEra contesting the efficacy of his departures.
Speaking to GamesIndustry.biz, Alex added, "I don't accept his apology and I won't let him pretend I was the only one he 'unintentionally hurt' because that is far from the truth."
For the record: After publication, the Medium Writer informed us of two slight phrasing inaccuracies regarding the length of time they worked with Dangen, and their relationship with the accusations of harassment. We have amended both in the story above.