Oculus VR faces two allegations of sexual assault and harrassment
Facebook's current head of VR/AR describes stories as "sickening"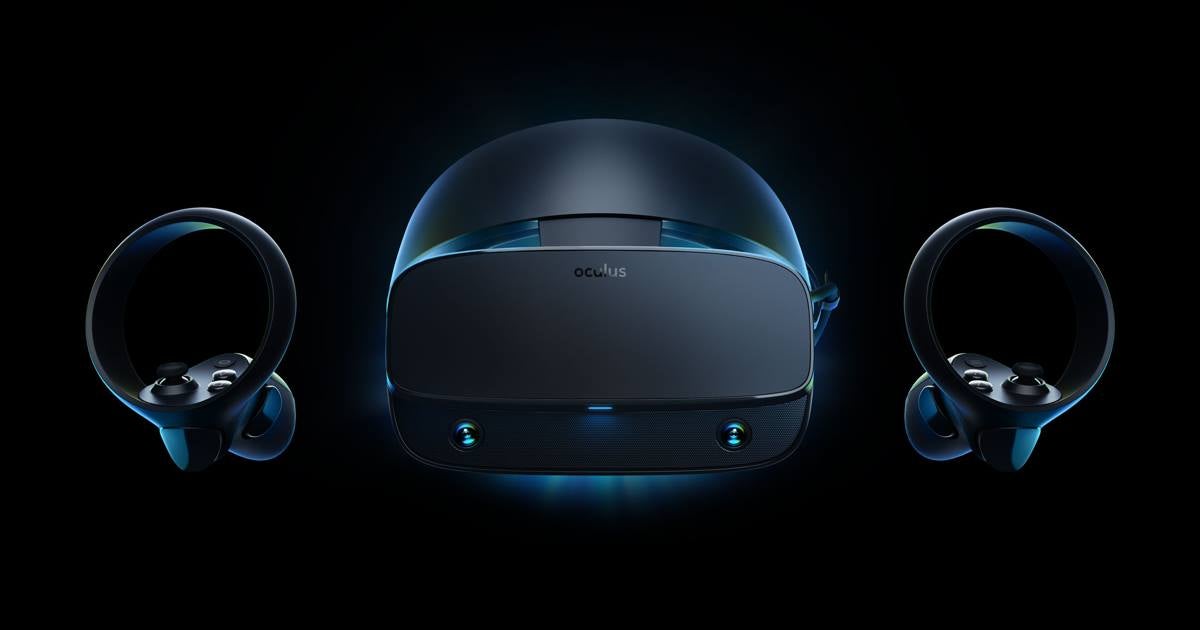 Oculus VR faces two allegations of sexual assault and harassment, one of them allegedly involving Oculus co-founder Michael Antonov.
In a series of posts on Twitter, Autumn Rose Taylor, who is now marketing director at Owlchemy Labs, said that her first experience in the games industry involved: "Being hit on at developer meetups. Harassed and belittled for being a young woman. Touched inappropriately."
Taylor focused on one incident in particular, which took place at an unspecified edition of GDC in San Francisco while she was at college. While at a VR party, Taylor claims to have met Oculus VR co-founder Michael Antonov, who allegedly showed her some demos of new products in his hotel room.
"I was new," Taylor said. "I remember trusting them, they're an important person that I admired. So naive! They showed me VR demos, but put their hands up my skirt while they did so- WHILE I WAS STILL IN VR. The shock and fear of that happening while I was essentially blindfolded."
In a separate post, Taylor clarified her allegation, after seeing it misreported on unnamed websites.
"These stories are sickening... I do not accept this behavior. I've asked to understand how the situations were handled that have been brought up"

Andrew Bosworth, Facebook
"I was actively demoing a VR experience, still wearing a headset, when Antonov put his hand up my skirt," she said.
GamesIndustry.biz has attempted to contact Antonov, but received no response at the time of writing. We can be contacted at news@gamesindustry.biz.
A representative from Facebook advised that Antonov departed the company earlier this year, and directed us to a statement made in response to Taylor's account by Andrew Bosworth, the company's vice president of AR/VR, on Twitter.
"These stories are sickening," Bosworth said. "I'm sorry it happened then and that you have to face the trauma again now. I took over our AR/VR and Oculus team in 2018. I do not accept this behavior. I've asked to understand how the situations were handled that have been brought up.
"For confidentiality, I can't share details but harassment isn't tolerated or ignored. We investigate every claim, every time. Our policy and investigations process is public so people can hold us to a high bar on any kind of harassment.
"I care deeply about building a safe and inclusive team, and your voices matter. You can hold me accountable if that's not what you experience with Oculus or AR/VR at Facebook today."
While Bosworth mentioned multiple "situations," it isn't clear whether he was referring to another account from a former Oculus employee, Katie Chironis, who worked at Oculus VR for almost three years starting in June 2015 -- for the record, GamesIndustry.biz asked Facebook about Chironis' allegations when we were pointed towards Bosworth's statement.
Speaking on Twitter, Chironis alleged that she had been "sexually harassed" at an official Oculus party in front of ten other employees. According to Chironis, "several" of the witnesses corroborated what had happened to the company's human resources department.
"The guy still works there," Chironis said. "Oculus's 'zero tolerance' policy is a real soft zero, as it turns out."
In another tweet, Chironis, who now works at Riot Games, said: "There is a lot of seriously fucked up behavior out of senior execs and engineers at Oculus and the time for it to slide under the radar is over. There was a massive drain of women from the org in 2016/2017 and the 'why' was clear to all of us there."
These allegations are part of a broader picture, in which many developers have spoken out against abusive men in the industry. The catalyst for the movement was Tetrageddon Games' Nathalie Lawhead accusing Skyrim composer Jeremy Soule of rape.