Microsoft investigating more sexual harassment claims
Women say HR turned a blind eye to their reports of sexual extortion, belittling behavior from colleagues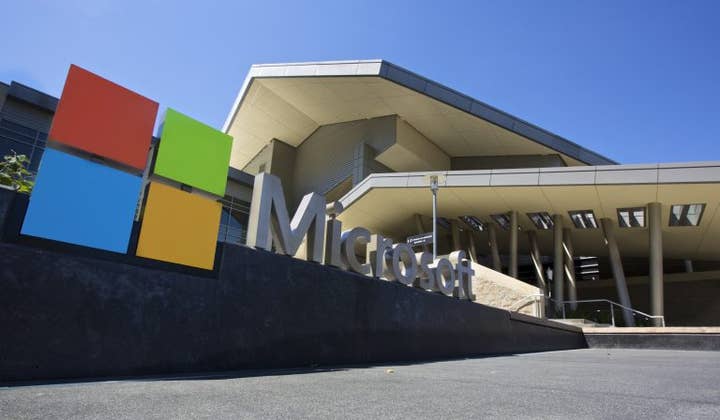 A number of women within Microsoft are pushing the company to reckon with ignored instances of sexual harassment, according to a Quartz report.
The site has reviewed more than 90 pages of an email chain circulating within the company recently in which dozens of women at Microsoft recounted their own experiences and frustrations with discrimination and harassment at the company.
One employee recounted a work trip in which a person working for a company Microsoft had partnered with "threatened to kill her if she did not perform implied sexual acts." (Quartz's description.) The employee informed HR and management about the incident, only to have no action taken.
"My male manager told me that 'it sounded like he was just flirting' and I should 'get over it,'" she said in the email chain. "HR basically said that since there was no evidence, and this man worked for a partner company and not Microsoft, there was nothing they could do."
Other women reported being called degrading terms repeatedly, while another said her technical skills were ignored on one project she was assigned to, as she was only given administrative tasks despite her role.
"As a [senior level position] Microsoft Partner, was asked to sit on someone's lap twice in one meeting in front of HR and other executives," one woman wrote. "I can assure you that nothing was done. I alone objected and cited Microsoft policy. The person said that he did not have to listen and repeated the request a second time. No one said anything."
One woman was worried people would dismiss the harassment and discrimination as "just an Xbox thing," but said she had similar experiences on the Windows and Azure teams.
Microsoft's HR head Kathleen Hogan responded in the email chain last week, saying, "We are appalled and sad to hear about these experiences. It is very painful to hear these stories and to know that anyone is facing such behavior at Microsoft. We must do better." She also asked people who had such experiences to email her directly so their stories could be looked into.
The email chain began when a woman whose career at Microsoft had apparently stalled for six years asked about advice on advancing through the company.
This isn't the first time Microsoft has faced criticism for failing to do right by the women it employs. Microsoft has been facing a lawsuit alleging "systemic and pervasive discrimination" since 2015. While that is still winding through the court system as the parties fight over class-action status, it has already produced some revelations about the company, like the fact that it dealt with 238 internal complaints of gender discrimination or sexual harassment between 2010 and 2016. Additionally, of the 118 gender discrimination complaints, Microsoft determined that only one was well founded.