Suicide Squad: Kill the Justice League officially delayed to 2024
Rocksteady Studios says it will "take the time needed to work on… the best quality experience"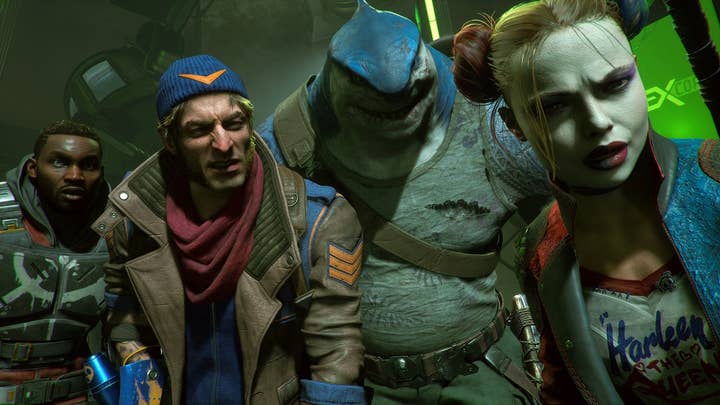 Sign up for the GI Daily here to get the biggest news straight to your inbox
Just over a month before it was due to arrive on shelves, Suicide Squad: Kill the Justice League has been pushed back into next year.
The game was originally due for release in 2022, but was later delayed to spring 2023 and eventually given a specific release date of May 26.
Now a statement on the game's official Twitter account has revealed the game will not arrive until February 2, 2024.
"We have made the tough but necessary decision to take the time needed to work on getting the game to be the best quality experiences for players," the developer Rocksteady wrote.
"Thank you to our amazing community for the continued support, patience and understanding. There is much more to share in the months ahead and we look forward to seeing you in Metropolis next year."
It was reported last month that a delay was in the works as Rocksteady wanted more time to iron out bugs and polish certain aspects of the upcoming superhero game.
There has also been speculation that it follows a disappointing reception to the gameplay reveal during a recent PlayStation State of Play presentation, but according to a source in the previous report, the core gameplay will not be changed to a meaningful degree.
Set in the same universe as Rocksteady's Batman: Arkham trilogy, Suicide Squad's delay follows the troubles of a separate Batman-related title, Gotham Knights. This launched to mixed reviews in October, and was not mentioned in WB Games' subsequent financial results, which marked a year-on-year drop in revenues.