Why Ubisoft isn't abandoning its open worlds
CEO Yves Guillemot explains why the growing audience for games means the publisher's blockbuster model is sustainable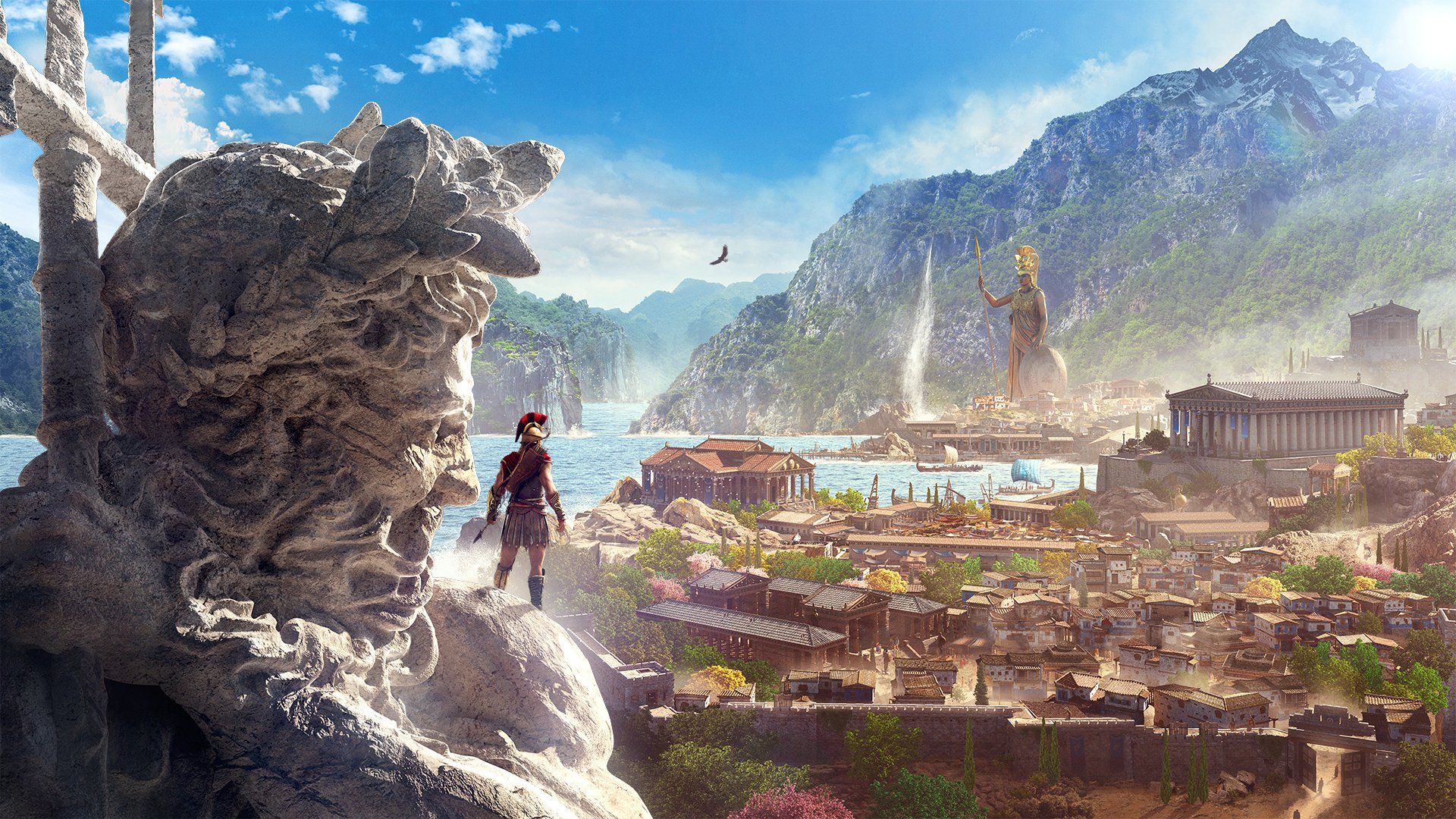 You need only look at Assassin's Creed to see how Ubisoft's ambitions for open world games are growing.
Five years ago, the publisher's major Q4 release was Assassin's Creed Unity, a title that, while open, is confined to one city and (if you focused purely on the main missions) can be polished off in around 15 hours.
Meanwhile, last year's Assassin's Creed Odyssey takes place across the entirety of Ancient Greece, plus all those nearby islands, and the average playtime for its users is 60 hours.
This year, Ubisoft's tentpole title for Q4 is Ghost Recon Breakpoint -- following the success of Wildlands, the series' first open-world entry -- with two vast adventures to follow in early 2020 with Gods & Monsters and Watch Dogs Legion. Ubisoft is now synonymous with open worlds, yet is there any chance it would ever return to more focused outings like Assassin's Creed Unity?
"No," CEO Yves Guillemot tells GamesIndustry.biz. "Our goal is to make sure you can have a Unity within an Odyssey. If you want to have a story of 15 hours, you can have it, but you can also have other stories. You live in that world and you pursue what you want to pursue. You have an experience, many Unity-like experiences."
"Our goal is to make sure you can have a Unity within an Odyssey. If you want to have a story of 15 hours, you can have it, but you can also have other stories"
The disparity between Odyssey and Unity also highlights how the scope of development has grown. Both titles had around ten studios working on them, but the amount of work required increases with the size of the game world (plus the sheer level of detail Ubisoft strives to present).
Yet as budgets have increased, the price point for end users remains the same -- roughly $60/£50 for a new release. If Ubisoft is trying to make bigger and better worlds, is this model even sustainable?
"It is sustainable, because the world is big and the number of players that can play our games is immense," says Guillemot. "What we've seen in the last few years is the number of players that play our games is constantly growing.
"New markets are opening up and games live a lot longer than before. So at the moment we see that we can continue to increase the investments because we know we can have a return on investment that can be quite long[-tailed]."
It also helps that Ubisoft is now able to monetise its games post-launch with more than just the occasional DLC drop. Both Assassin's Creed Origins and Odyssey sell in-game items and boosters, Far Cry 5 and its follow-up New Dawn have a virtual currency system to help accelerate progress, and no doubt the same will be true for Breakpoint and Legion.
Microtransactions, particularly loot boxes, have proven to be highly controversial in AAA games, yet Ubisoft appears to have suffered less of the backlash that's been directed at, say, EA. Guillemot believes it comes back to those figures for game length -- a lot of players enjoy a 15-hour experience, but want more, particularly if it means they can continue exploring a game world they're enjoying.
He adds that the 60 hour average play time for Odyssey proves that "players got a lot from their investment in the game, a lot more than they got before."
"Our teams don't stop after launching the game," he concludes. "We have huge teams that continue to create content for players to stay in those universes they love to be in. The fact that we have some players buying items in these games is giving our teams the chance to continue creating that extra content."
We also spoke to Guillemot about the thin line between politics and entertainment. You can read the full interview here.