What is Savvy Games Group and how is it trying to change Saudi Arabia's image?
CEO Brian Ward on building a legitimate games business in a country known for human rights violations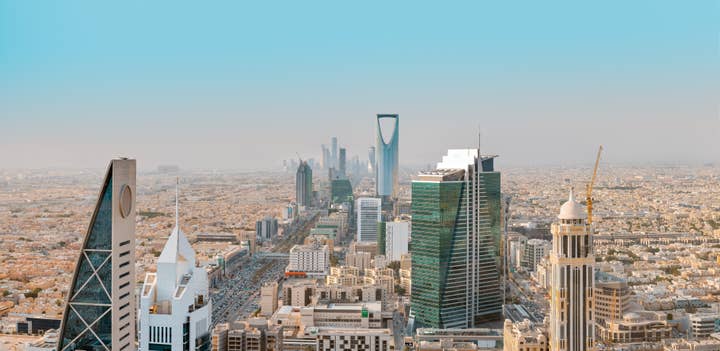 Sign up for the GI Daily here to get the biggest news straight to your inbox
Saudi Arabia is pouring billions of dollars into the video games industry, primarily via its Public Investment Fund.
Over the past few years, the Fund has purchased stakes in Capcom, Nexon and Nintendo, increasing its stake in the latter to 8.26% earlier this year. Prior to this, it invested in Activision Blizzard, Take-Two Interactive and Electronic Arts, upping its stake in the FIFA publisher to 9% last month.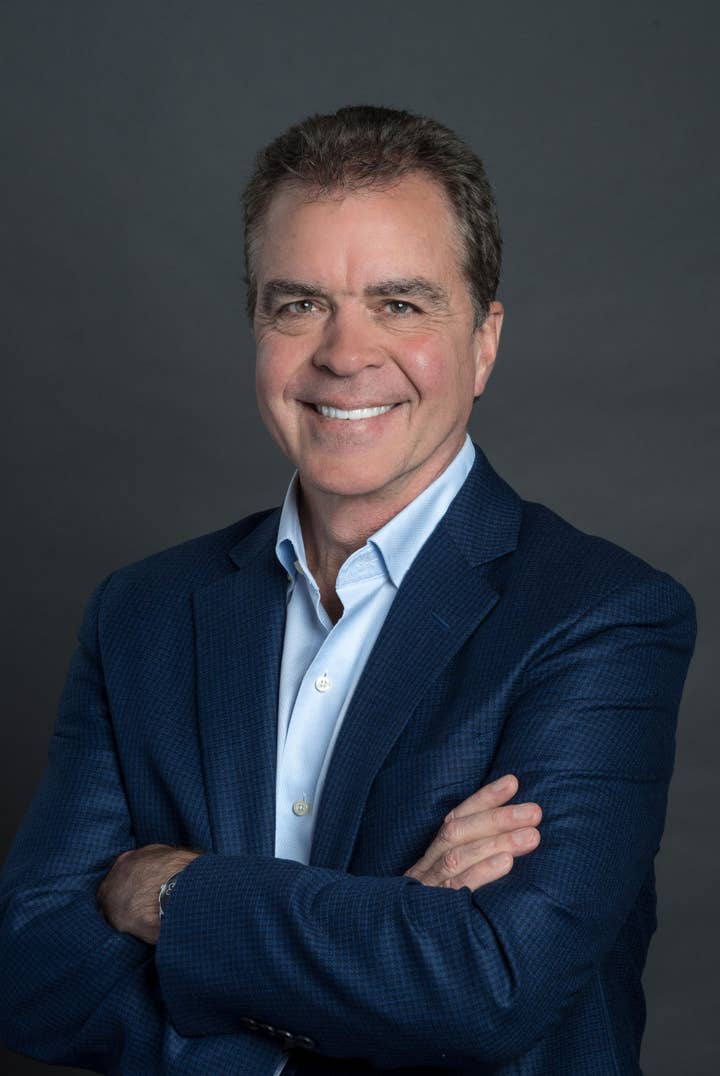 Savvy Games Group is a subsidiary of the PIF and it hasn't been idle either. It has purchased a $1 billion stake in Embracer Group, acquired mobile publisher Scopely for $4.9 billion, and invested heavily into esports (including the acquisition of ESL Gaming and FaceIt, merging the two to form the ESL FaceIt Group). Savvy has even set aside $37.8 billion to build up Saudi Arabia's presence in the global games industry – with $13.3 billion of that earmarked for acquiring a major publisher.
Each of the above announcements have been met with scepticism given the fact Savvy was only formed in November 2021, but also especially given Saudi Arabia's track record when it comes to human rights violations (we'll be diving deeper into this a little later). We caught up with Savvy Games Group CEO Brian Ward to find out more about what the company is trying to accomplish, and how the political climate around its home nation might be impacting its business.
Ward describes Savvy as a games and esports company that he's hoping will become a major player globally and help grow the industry as well. It's formed of five operating companies:
VOV, which is tasked with building and opening game venues in Saudi Arabia
Savvy Games Studios, a mobile developer
Nine66, an 'ecosystem builder' which Ward describes as "like an incubator and accelerator on steroids"
The group's investment arm, which handles the stakes Savvy has taken in other games firms
The ESL FaceIt Group, handling Savvy's esports operations
Savvy Games Group was set up and is wholly owned by the Public Investment Fund, and Ward says it is part of Saudi Arabia's "economic diversification and social transformation." He's referring to Vision 2030, a strategy to make the country less dependent on petrochemicals, and improve its image to the rest of the world. This has resulted in a huge amount of investment in various sectors, including video games. The aim is to create 250 games and esports companies in the country by 2030, as well as 39,000 jobs.
"We have been given carte blanche to operate as a true games company consistent with the values and culture of our industry"
This is part of what attracted Ward to his role. With a career stretching back to 1996, he has held leadership roles at major games firms such as EA, Xbox and Activision, and the prospect of growing a regional industry intrigued him. But it was visiting the capital city of Riyadh that he found most encouraging.
"It was one thing to read about the economic diversification and transformation of the country, but it's another thing to see it for yourself and talk to the people, and understand what that really means," he says. "Vision 2030 is a serious thing. This is like China 35 years ago, in terms of the scale of the ambition towards transformation, and the pace of the change taking place in the country generally speaking, from a Westerner's perspective, is astonishing."
As part of the PIF, Savvy has close ties to the government, but Ward emphasises that the firm retains autonomy over its business, operating "like a normal commercial entity with all of the executive management."
"We're all games people, and with a significant amount of history in the business," he explains. "We set the strategy, and all the operational goals, metrics, objectives and so forth. The overall strategy is approved by the board, including the chairman [Crown Prince and Prime Minister Mohammed bin Salman]… But the board doesn't dictate what we're doing, or offer specific advice on why [we invest in] this company versus that company."
It is unavoidable, however, for Savvy not to be connected with the controversies surrounding that government or bin Salman. Saudi Arabia has faced widespread criticism over its lack of human rights, from the treatment of women to the fact homosexuality is illegal in the country and punishable by everything from flogging to life imprisonment or execution. The Crown Prince has also been accused of ordering the assassination of journalist Jamal Khashoggi.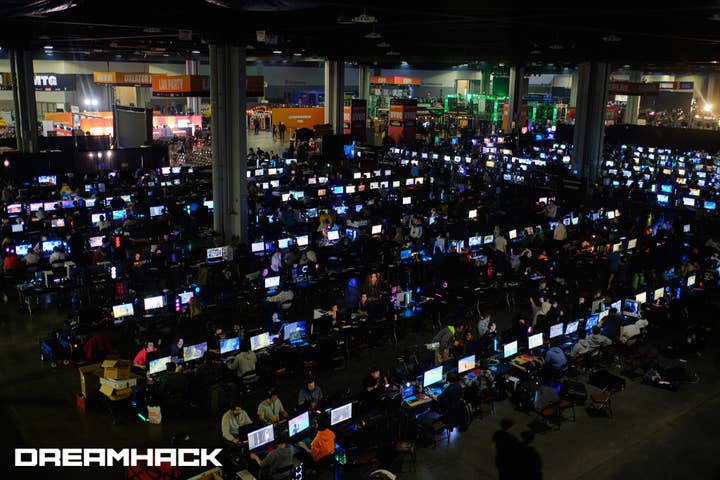 When asked what challenges he faces when trying to build a legitimate business in the face of such human rights violations, Ward stresses Savvy is first and foremost a games company.
"We have been given carte blanche by our board and PIF to operate as a true games company consistent with the values and culture of our industry," he says. "That means the sorts of positions that people would expect us to take, and the way that we treat employees, and the priorities that we have as a games company being consistent with what people expect of a games company… Over time, people will see that this is in fact what we are doing."
The culture of the games industry, overall, is a progressive one (though not lacking its own controversies) and that broadly suggests a clash with that of Saudi Arabia. For example, one of the most acclaimed blockbusters, The Last of Us: Part 2, centres around a gay woman – which was enough to get it banned in Saudi Arabia. Does this mean we will never see this sort of character in a Savvy game? What impact might the country's culture have on the type of games Savvy develops and invests in?
"There's a gap between perception [about Saudi Arabia] and what it's really like today"
"Almost none, I would say," Ward responds, likening this to the content restrictions found in various jurisdictions. "There are certain things you can't show in a game in Japan, certain things you can't show in a game in Germany, and so on. And those of us who have been in the industry for a long time, you just take it for granted, that's it.
"There are relatively few content restrictions – that's not to say none – in Saudi Arabia, and in terms of us publishing globally, there are none. We'll publish whatever the best games are that we can publish. If we acquire publishers as we propose to do, they'll continue to publish the games that they've been developing and that they intend to develop in the future."
Ward points to Scopely and ESL FaceIt as examples. Both acquisitions have retained their leadership, and will be allowed to continue operating as they did independently. In fact, the CEO reminds us that Savvy is a startup compared to the 12-year-old Scopely, so the group is hoping to learn from its new acquisition.
Even if the content of Savvy's titles are not influenced by Saudi Arabia's culture, it will be harder to ensure the same remains true for behind-the-scenes operations. Ward speaks of treating employees fairly and building a diverse company, but surely this is in stark contrast with the country's human rights record?
"First of all, I think we need to challenge the premise of your question, and I think people would be surprised to learn how much transformation has occurred in the country in the last five years," Ward says. "I probably work with more women than men, to be honest."
He tells us that 20% of the C-level staff across Savvy's five operating companies are women, and the company is aiming for 33% below that. The C-suite at the group level hasn't been filled yet, but Savvy is aiming for 50% female leaders, with Ward adding that "over-indexing in this area" is an "easy thing to do."
"We don't discriminate on any basis in terms of our hiring," he adds. "I don't care if you're white, black, brown, or pink, if you're Muslim, Jewish, Christian, or atheist, we don't care what country you come from, we don't care what your sexual orientation is – I don't even know how I would know that in the first place when hiring. But we hire the best people we can find for the job."
While women were finally given access to the most basic rights in 2017, such as a broader number of jobs they're allowed to do and removing the need for a male guardian's consent across various aspects of their life, they are still restricted in many regards and LGBTQIA+ rights are not recognised by the government, among other human rights violations. So there's still a lot of work to do.
"The overall strategy is approved by the board… But the board doesn't dictate what we're doing"
With each major investment into games, the country has also been accused by some of 'sportswashing' – using something popular and accepted to improve their reputation and distract from bad practices elsewhere (Similar accusations were made against Saudi Arabia's neighbour Qatar when it hosted last year's FIFA World Cup). Ward acknowledges that he's heard these comments, but adds that they "always baffles [him]."
"It implies that we've got an ambition or an underlying strategy to do something different than build a great games company," he says. "If that were the case, you wouldn't hire just a games operator like me and the other games executives you'd hired. You would [hire] people who are probably more from PR,messaging and communications and so on, to ensure that you're somehow conveying a more targeted message around this alleged objective of using our sector for some other purpose.
"I'm not there on an image makeover project, I can assure you. I'm there to build a games company. I don't know anything other than that. So, I'm pretty sure I'm not fulfilling any other objective very well."
Savvy Games Group plans to continue investing heavily into esports and games companies, with Ward suggesting that the group is keen to explore opportunities in PC and AAA console games. He also adds that the investments made by the PIF in firms such as Nintendo, EA, Activision and Take-Two will be folded into Savvy "in the near future," so the latter owns those stakes.
"At that time, we will hopefully operationalise those investments, or use those relationships with those publishers to figure out how we can enable their further growth [and] further some of our objectives," he says. "Maybe it's running their esports businesses, or helping them publish and establish in the MENA region, and so on."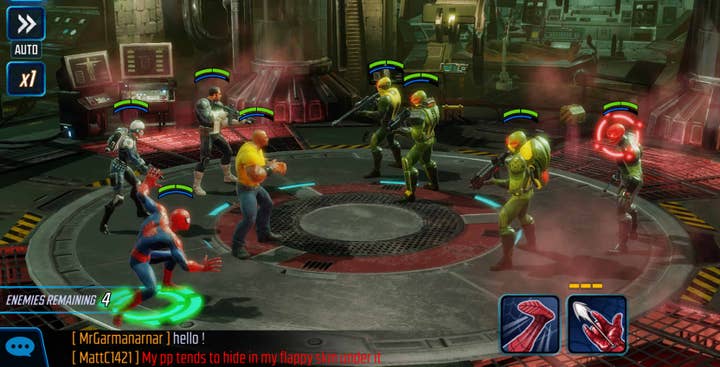 Growing the games industry in Saudi Arabia is one of Savvy's primary goals, but by extension the group hopes to grow the industry in the Middle East and North Africa as well – again, all as part of Vision 2030.
"We're the tip of the spear for everything games and esports related in the kingdom, so we're expected to help drive not just Savvy, but all of our partners, and even competitors, towards those goals," Ward says. "You wouldn't normally encourage your competitors to come into your home market, but we can't build Saudi Arabia into a global games and esports hub all by ourselves, no matter how much capital we deploy.
"We need companies like Tencent, NetEase, Epic, Razer, and so on to look at Saudi with its positive demographics. 70% of the country is under the age of 35, 68% identify as gamers. There are more gamers in MENA than there are in America or Western Europe. We need people to look at those statistics and say, 'We want Saudi Arabia to be our hub in the region as opposed to some other place'."
"I'm not there on an image makeover project, I can assure you. I'm there to build a games company"
This brings the conversation back to the challenge of encouraging people to do business in a country with a reputation for human rights violations. But Ward once again emphasises the transformation he sees in Saudi Arabia.
"There's a gap between perception and what it's really like today," he says. "Is this transformation complete and is everything perfect? No, but no place is perfect yet, at least none of the places I've ever lived.
"Companies are pretty excited about the region because of those demographics that I mentioned. People are looking at the statistics, and saying, 'This is the second fastest-growing market in our industry'… The challenge is in demystifying the region for them, and explaining, 'How do you get visas for employees? How do you find office space?' The blocking and tackling of actually coming and setting up in a place where you don't understand the legal, regulatory requirements, what agencies you have to deal with.
"People do have cultural issues. They might be uninformed about that region. What is it like to operate there? It's some of the same questions you've posed, and getting up to speed on what has transpired and the pace of change, and therefore making an assessment as to how commercially attractive it is for them at the moment. But there's tons of excitement. We get all kinds of inbound enquiries on answering questions about the region. 'How can we come there? How can we set up? And can you point us in the right direction, and the right people to talk to?'"
Sign up for the GI Daily here to get the biggest news straight to your inbox