Wargaming looks toward $200 billion industry revenue
Victor Kislyi urges the industry to change public perception and reach new heights of financial success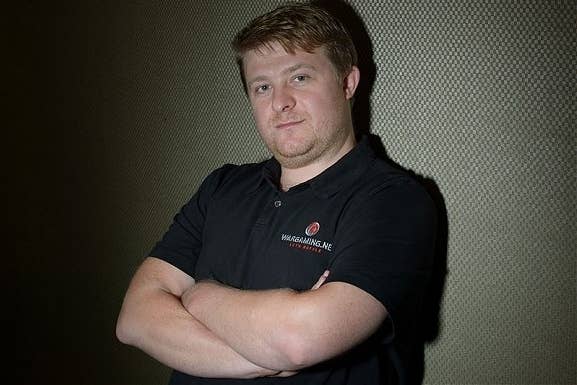 Wargaming's Victor Kislyi has set the games industry a goal of $200 billion in total annual revenue by 2016.
Speaking at DICE Europe today, Kislyi pointed to the industry's current $75 billion annual revenue as evidence of unrealised potential. The games industry, he said, is in the entertainment business, and so its revenue shouldn't be viewed in isolation, but in the context of the combined revenue of every entertainment industry - all of which are in the business of, "killing time."
Kislyi outlined a number of ways the industry could reach this goal. Hit mobile games like Clash of Clans and Puzzle & Dragons earn enough daily revenue to entice new investors to the industry, while the borderless nature of digital media has made it possible for much smaller western companies to explore markets beyond the traditional gaming strongholds in North America and Europe. He also suggested the possibility of big games - League of Legends and World of Tanks, to use Kislyi's example - sharing data and insights through popular social platforms like Facebook, each reinforcing the other's success.
"We are going to use these things smartly to change people's view and perspective on games," he said. "We have to change the perception of games in pretty much the whole population. We have to bring games inside people's lives."
Kislyi beseeched the crowd to use their time for the good of the industry, rather than just their own products or companies - by making contact with local and national government, by making contact with educational authorities, by working in the local community, and so on.
"Ask yourself a question. In the last seven days, how much time did you spend making the industry - not just your games - look better? ... We need to go out. We need to push it. We need to take this information to the [outside] world. We need to become missionaries.
"If you do this, I think that $200 billion revenues will be very small compared to what we have in a few years time."
Wargaming is one of the most dynamic companies in the industry today, both acquiring and opening studios over an impressively productive last 12 months. The company's success has been built on its runaway online hit World of Tanks, which is due to be one of the first free-to-play games to hit Xbox Live.
To watch the live stream of the full DICE Europe schedule, follow the link.