Wargaming opens new Lithuanian studio
The new office is to focus on increasing the size of MS-1, the development team behind World of Tanks Blitz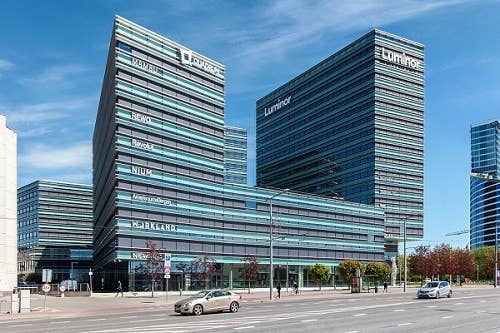 Today Wargaming announced the opening of its new studio in Vilnius, Lithuania.
The company says that with its new location, it plans to increase the size of MS-1, the development team behind World of Tanks Blitz.
MS-1 will continue to focus on the creation of titles for mobile and handheld devices. It is also currently working on two unannounced titles.
The MS-1 branch of Wargaming's new Lithuanian office will be led by Thaine Lyman, general manger of MS-1 studios. Prior to joining Wargaming in 2015, he was vice president of production at Activision where he oversaw Call of Duty, Destiny, and Marvel IPs.
"This office will become [MS-1's] primary location, housing the teams responsible for the development of our two new titles," Lyman said.
"Our team is already comprised of developers and publishers from a variety of different backgrounds and cultures, and we look forward to continuing to bringing talent from all around the world into our studio."
MS-1 currently has offices located in Minsk and Moscow.