Wales Interactive quietly pulls announcement for FMV game about female streamer abuse
Publisher says Gamer Girl was designed to raise awareness of the toxicity women face online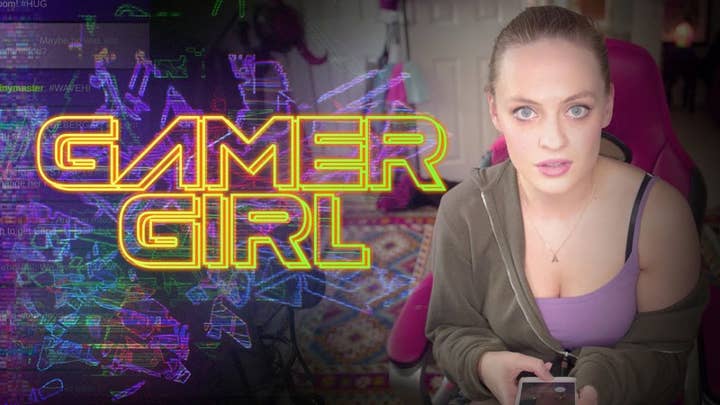 Indie publisher Wales Interactive has withdrawn the announcement of Gamer Girl, an interactive FMV title that centres on a fictional female games streamer.
Announced last week, the game puts players in the role of a chat moderator attempting to keep order in the chat stream of 'Abicake99', the main character. They also offer her advice on how to handle things when she faces a threat from an anonymous predator.
The trailer and announcement tweet from Wales Interactive prompted complaints from other female streamers and abuse victims. PC Gamer reports the publisher attempted to address concerns with a statement via Twitter, but has since opted to remove all announcement materials.
The game's section of the Wales Interactive website is currently inactive, the trailer has been removed from its channel -- although XboxViewTV still hosts it at the time of writing -- and PC Gamer reports even the press kit has been removed from Google Drive.
Neither Wales Interactive or developer FMV Future appear to have publicly announced this removal. However, Wales Interactive's original statement still stands.
"Gamer Girl is about the impact user comments and actions have on a streamer's mental health and wellbeing," the publisher tweeted. "The reason why FMV Future created the game was to raise the issue of the toxic environment which can often appear online behind the anonymity of a username."
The publisher described the game as "an empowering story of a female streamer who... battles the trolls and overcomes the toxic characters in her stream."
Wales Interactive emphasised that the game is actually co-written by lead actress Alexandra Burton, who improvised the script. This point was reiterated in response to several tweets from other users speculating that Gamer Girl is an all-male production.
The firm also stressed that FMV Future spent four years researching Gamer Girl's content, including interviews with "dozens of female streamers... most of who have experienced abuse of various kinds online."
Some of these interviews are planned to be shared within the game.
"Online abuse is real and is still happening every day," the publisher concluded. "Gamer Girl seeks to raise awareness of this issue."