Unity lays off nearly 300
CEO John Riccitiello says cuts deal "very specifically with overlap" as a number of projects shelved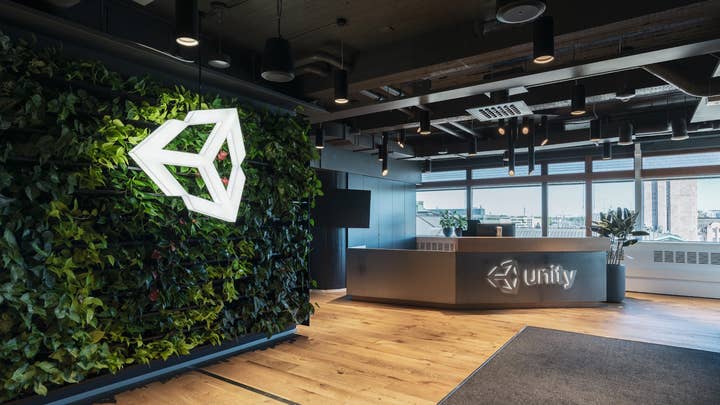 Unity Technologies is laying off 284 people, the company confirmed to the Wall Street Journal today.
In a letter to employees about the cuts, Unity CEO John Riccitiello explained, "We reassessed our objectives, strategies, goals and priorities in light of the current economic conditions. While we remain focused on the same vision, we decided that we need to be more selective in our investments to come out stronger as a company."
He provided a little more information to the Journal directly, telling the outlet, "We're dealing very specifically with overlap and a handful of projects are going in the closet."
One such project was devoted to sports viewing technology that would allow anyone watching an event to see it from an angle of their choosing.
"In the current economy, it's not a good time to bring that to the market," Riccitiello said. "We are letting that team go even though we're thrilled with the work they've done."
Beyond that team, the Journal reports the brunt of cuts came from the administrative ranks, including IT security and marketing.
This is the second round of layoffs for Unity in less than a year. Last June it laid off about 225 employees "to realign some of our resources to better drive focus and support our long-term growth."
Those laid off were allowed to apply for open positions elsewhere in the company, and Riccitiello told GamesIndustry.biz in October that about three quarters of the impacted people wound up staying with the company in a new capacity.
"We did it because we were focusing our energy," Riccitiello said of the cuts. "Like with lots of things – your parents when they ask you to eat your vegetables – they're not doing it to punish you. They're doing it to facilitate your better and more nutritious self."
Despite the layoffs, Unity's headcount has grown considerably in the past year. Its last annual filing with the SEC stated it had 5,245 employees, but the Wall Street Journal put the number before today's layoffs at 8,000, more than 1,400 of which came from last year's acquisition of IronSource.
As of this writing, Unity is trading at just over $32, essentially on par with where it was last October, and down 84% from its November 2021 peak.